Are you sending direct-mail postcards, sales letters, or brochures to boost Independence Day sales? Your headline can be the difference between whether your mailer is read or tossed in the trash.
10 types of headlines are proven to increase open/rates, as well as response rates for direct-mail:
Simple benefit statements
Intriguing questions
How-to statements
Testimonials
Benefit commands
Statistical data
Deadlines
Fear factor statements
Problem-solving statements
Competitor comparisons
The following breaks each one down and provides winning headline examples you can use as inspiration for your own July 4th mailers.
1. Simple benefit statements
Simple benefit statements clearly tell customers what they'll get by responding to your mailer. It's a good headline option for postcards, particularly for retail and service industries. Typically, they promote a discount or buy-one-get-one offer.
Examples include:
50% off all 4th of July fireworks!
Fireworks sale: Buy one, get one FREE!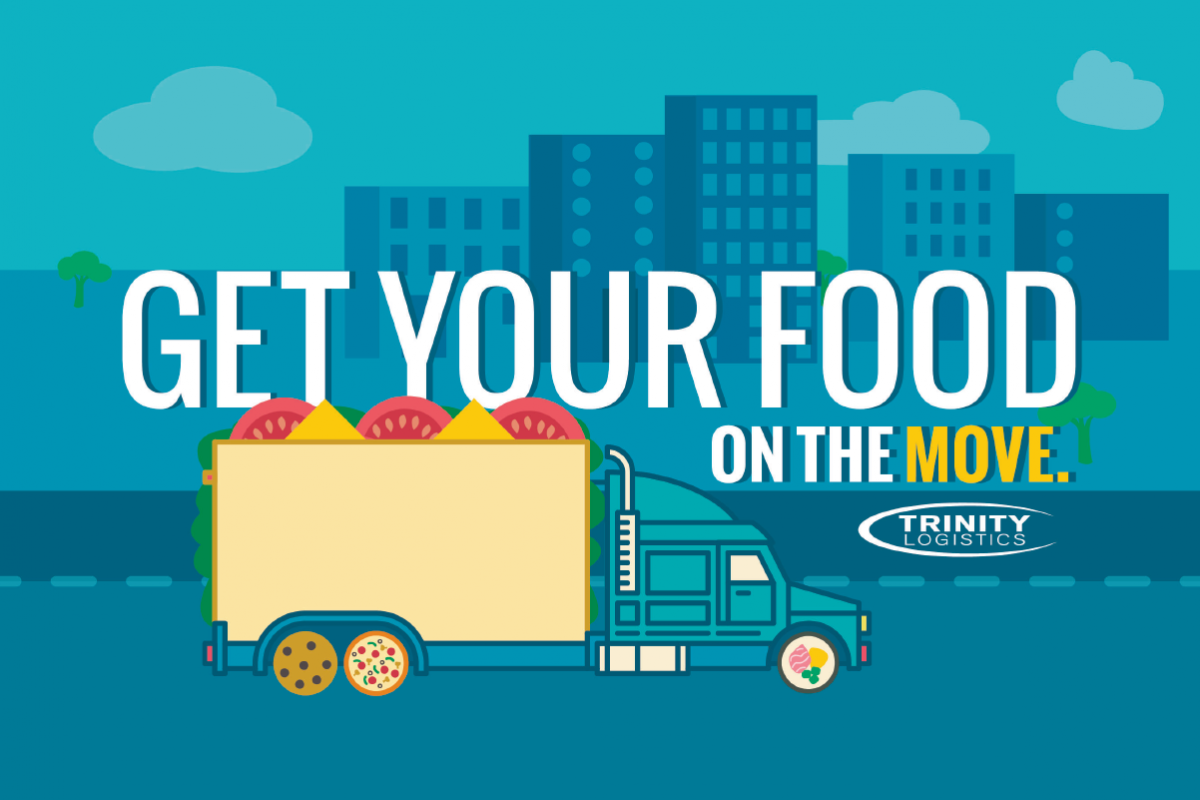 Postcard for Trinity Logistics designed by Christina Caasi
2. Intriguing questions
Intriguing questions provoke interest and allude to benefits recipients will enjoy when they respond. This type of headline is a good choice for sales letters and brochures – anything that needs opened to read more – and postcards that seek to influence customers to respond online, in-person, or via phone.
Examples include:
What would you do with an extra $1,500?
What's the one thing that could help you retire early?
Have you picked your dream vacation yet?
3. How-to statements
Like intriguing questions, how-to statements motivate customers to take the next step in the purchasing process; whether that's to open your sales letter, visit your website, or visit your store. They should include the promise of a desirable benefit.
Examples include:
How to buy your dream home in 3 easy steps
How to host the perfect 4th of July party
How to pay for your child's college – without dipping into your savings
4. Testimonials
Testimonials lend third-party credibility to your benefit statements, and work well when presented within quotations (a well-established copywriting trick). They work well on any type of mailer, and best when paired with images and credentials of the person (or persons) giving the testimonials.
Examples include:
"This software saved our company $10,000 in accounting fees." – John Doe, XYZ Widgets
"ABC Cleaners gave me not only a sparkling clean home, but also 5 hours of extra free time each week!" – Jane Doe, Teacher
5. Benefit commands
Benefit commands motivate customers to take immediate action in order to enjoy the benefits of your product or service. They're also excellent for pushing Independence Day event ticket sales. Benefit commands work best when paired with a call to action.
Examples include:
Get your tickets to FourthFest before they sell out – order now!
Try the only filter that eliminates 99.9% of airborne allergens and breathe easier today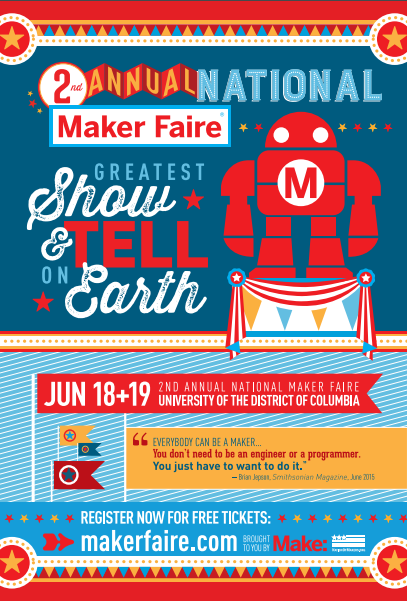 Postcard for Maker Faire Bay Area designed by Kim Dow
6. Statistical data
Statistical data is a powerful marketing tool, especially when you incorporate it into meaningful headlines that resonate with your audience. Data clearly demonstrates the benefits of your product or service in a quantifiable way.
Examples include:
Make your teeth 60% whiter in just 4 weeks!
Save up to 90% on groceries with this app
PureFilter eliminates 99.9% of all airborne allergens so you can breathe easy
7. Deadlines
Deadlines can motivate customers to act fast, especially when paired with powerful offers that increase desire for your product or service.
Examples include:
Reply by July 4 to save 50% on your next purchase
Secure your spot by July 4 to get special early-bird pricing
Buy-one-get-one-FREE! But hurry, the offer's only good until July 4!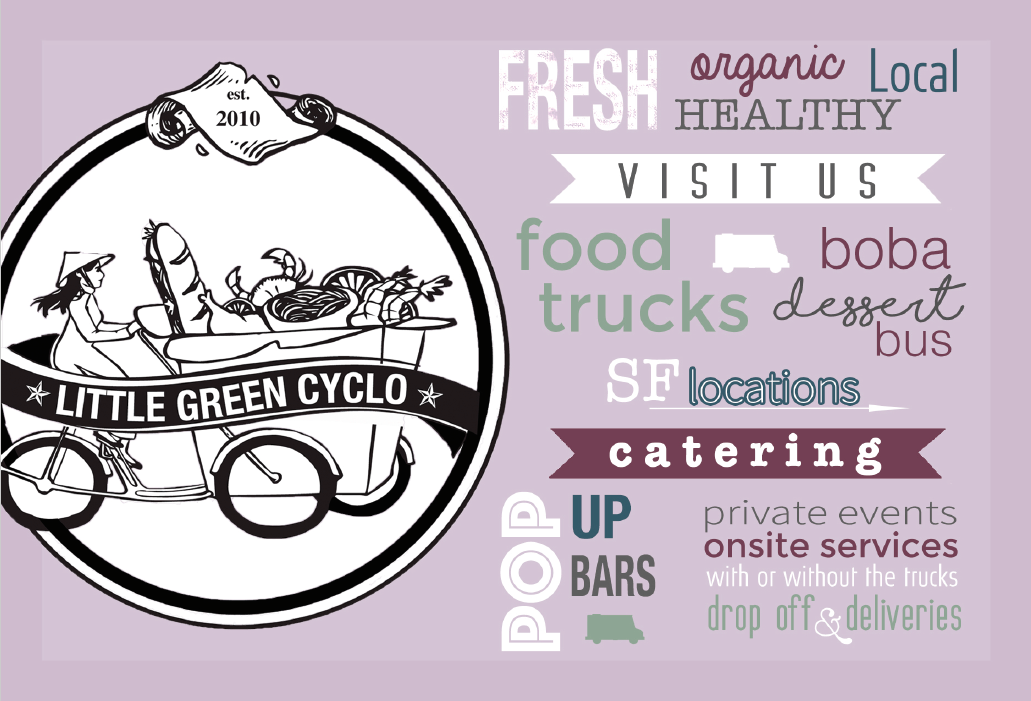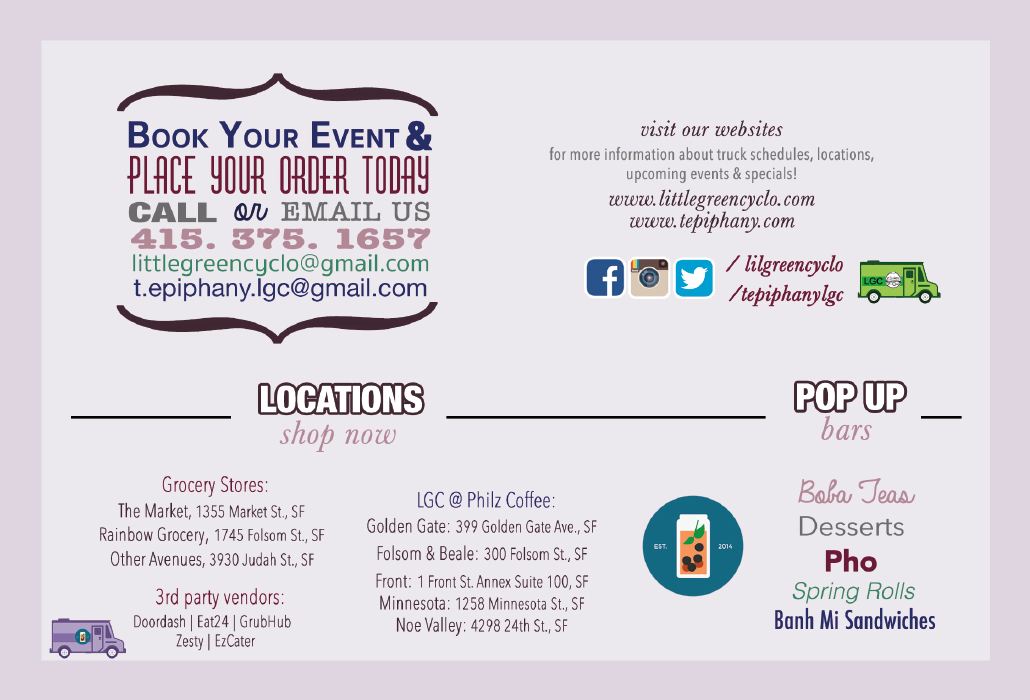 Postcard for Little Green Cyclo designed by Fiona Wong
8. Fear factor statements
Fear is one of the most powerful human motivators, which makes it a likewise powerful marketing tool. When you can hit on customer fears, and then offer a solution, you can create a winning headline.
Examples include:
Don't let this silent killer sneak up on you – take steps now to prevent it
75% of cars don't have this life-saving feature. Does yours?
9. Solve a problem
When you understand your customers' pain points, it can be easy to solve their problems. Let your headlines do the heavy lifting when it comes to motivating direct-mail response.
Examples include:
The easiest way to stop acne in its tracks
Not getting enough sleep? Catch more ZZZ's with our proven method
10. Competitor comparisons
Competitor comparisons work well when you're in a highly-competitive industry and can offer a better product, service, or price than your competitors.
Examples include:
XYZ Cable customers are overpaying for digital TV. Save 25% by switching today
Tired of paying for skimpy breakfasts? Visit ABC Restaurant for the heartiest breakfast in town
Ready to put these headline strategies to work for your 4th of July direct-mail marketing campaign? Do it for less and increase your return on investment with discount printing.