We've already discussed how calendars are some of the most effective (not to mention cost-effective) branding tools available, but how do you print calendars that add value to customers beyond the date? Your choice of theme plays a major role in dictating the success of your calendar marketing campaign. To spark inspiration, the following lists 10 calendar themes customers love.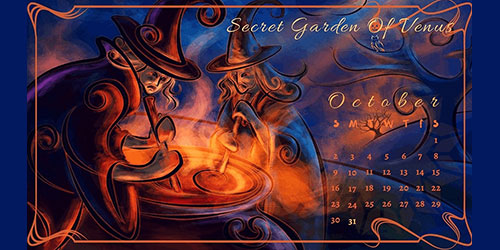 1. How-to tips
Create a series of helpful tips to feature each month. Make them relevant to your audience to increase the likelihood they'll not only hang your calendars, but also reference them frequently. A party shop could print calendars with tips for throwing the perfect party each month – the perfect Independence Day bash in July, for example. A pet shop could print calendars featuring tips for maintaining a freshwater aquarium. A B2B marketing company could feature tips for growing your online presence.
2. Recipes
Feature an amazing and unique recipe each month to get your calendars prominently hung in kitchen spaces. Take large photos that showcase attractive, brightly-colored dishes your audience will want to try their hands at making. Make the recipe theme match your brand: quick and easy recipes for busy moms, for example, or ultimate barbecue recipes for manly men.
3. Seasonal advice
What advice can you offer your customers each month? Pack it into an attractive calendar! A mechanic might print calendars featuring monthly tips for car maintenance, for example, or a home improvement store might print calendars featuring monthly tips for snow removal, landscaping, and other upkeep and home improvement projects.
4. Discounts
Do you plan out your annual sales in advance? If so, you can feature them each month in your calendars. Discounts can be added to any other calendar theme to create a powerful marketing tools. For example, our hardware store might feature snow removal tips in December, then add calendar-only discount specials on snow shovels.
5. Subject photography and illustrations
If your business caters to customer passions, you can print calendars that feature attractive subject photography and illustrations. For example, a mechanic could print calendars that highlight classic car photos each month. A pet store could print calendars featuring cute puppies and kittens.
6. Historical photos and paintings
Similarly, you can print calendars packed with historical photos and paintings your customers will love. A non-profit organization might print calendars featuring local historical photos and sell them as part of a community fundraiser. An art museum could print calendars featuring some of its most popular artwork, then invite customers to the museum to see them in person.
7. Funny, thoughtful, or inspirational phrases
Print calendars that make your customers laugh, think, or appreciate the world around them with funny, thoughtful, or inspirational phrases and quotes. You might even consider jokes, if it makes sense for your brand (think comedy clubs). This is a great idea for desk calendars, which have less room for large photos.
8. Event listings
Feature local or audience-specific events throughout the year to promote your brand. A marketing firm might print calendars that list the best trade shows and experts by month. A local company or nonprofit might print calendars that feature the local high school or college sports schedule.
9. Trivia
Another great theme idea for desk calendars, trivia keeps your customers on their toes and in the know. It helps spark watercooler conversations and keeps customers flipping through your calendars every day. Make your trivia relevant to your brand and attractive to your audience – for example, a pet store could feature pet-related trivia.
10. Interactive calendars
Come up with creative ways your audience can interact with your calendars. Your calendars might feature scannable codes that lead to online inspirational or how-to videos, for example; or, you might consider turning your calendars into dartboards to let your audience relief stress. Don't be afraid to think outside the box and even be a little quirky!
Ready to bring your theme to life? Get premium calendar printing at discount prices!
Featured image via Pixabay