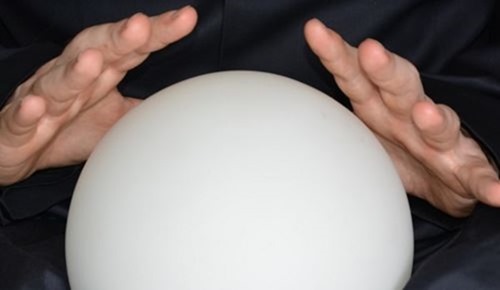 What does the year 2016 have in store for the world of design, print, and marketing? Here are 10 predictions it will be fun to see come to fruition.
1. Online tools hold their own
While we'll never discount the value of custom design work, online design tools are empowering small business owners and entrepreneurs working on minimal budgets to craft professional-looking marketing tools customized to their businesses. Tools such as PsPrint's design gallery will allow cash-strapped companies to look just as great as big-budget firms.
2. Print marketing features more flair
Designers, marketers, and small businesses will buck tradition to make their print marketing tools command attention. New print marketing tools such as ultra business cards and ultra postcards – which are printed on triple-thick layered paper stock with a solid color core that lends an attractive stripe of color around the edges – will be employed by savvy companies to differentiate themselves from competitors.
3. Small businesses continue to level the playing field
Accessibility to powerful marketing tools, design tools, and affordable printing continue to level the playing field for small businesses. In addition, social media such as Twitter make it easier than ever to interact with influential media members and bloggers to gain coverage that can catapult small brands into the spotlight overnight.
4. Direct-mail targets younger generations
Younger buyers have grown up in the digital age and are unaccustomed to receiving direct-mail postcards, sales letters, and catalogs; marketers will take advantage of this element of surprise that also lends a sense of ownership and "coming-of-age" to introduce their brands to younger audiences and reach them where competitors fail.
5. Designers get more creative
Tired of all the copycat WordPress websites and generic templates out there, graphic designers will amp it up with more creative designs than ever. They'll leverage the power of customization to help their clients stand out – die-cuts, foil stamps, special folds, unique sizes, and more. Tradition will be thrown out the window.
6. Focus on solidarity
There's no doubt the tide has been turning this way for some time, but more and more businesses will place greater emphasize on being community members versus advertisers. Content will focus more on advice than selling, direct-mail will be geared toward delivering benefits via how-to booklets and driving customers to engage. Brand loyalty is paramount, and to achieve it companies must also be customers.
7. Reviews as marketing tools
Online reviews have overtaken testimonials as powerful decision influencers, and will be incorporated more heavily into both digital and print marketing tools as well as online and offline advertising. A perfect rating on Yelp goes a long way, and marketers recognize this and use it to their advantage.
8. Outsourcing becomes mainstream
Early adopters have outsourced for years, but more companies are learning the benefits of sourcing as a means to not only save money, but to get higher-quality work. Freelancers and small companies are businesses, and they recognize that performance counts. Gone are the days when companies seek to outsource solely to save money; instead, they want access to the best talent on a case-by-case basis – and that's where the savings come into play.
9. Social overload becomes a challenge
Even large brands will struggle to keep up with myriad social media options, and smaller companies will either have to dedicate themselves to a few social channels or risk spreading themselves too thin. The main question: compete on the major platforms, or lay a foundation on new and promising platforms?
10. Big data drives niche refinement
Big data is capable of connecting brands to customers they never would have recognized – one example is a beer company that learned mud runners had an affinity for it via big data. They were then able to target their marketing to mud runners with outstanding success. As part of this, big data will drive niche refinement. Are you a beer company, or the beer company for mud runners? What design, print, and marketing predictions do you have for 2016? Share them with us in the comments.