Does your small business serve a local geographic area? If so, door hanger marketing can be a powerful way to boost sales. It's cost-effective, too; and even if your door hangers fail to achieve the average 1 to 3 percent response rate, you can still print door hangers that yield a significant return on investment. Get even better results with the following 10 door hanger marketing ideas that work for local small businesses.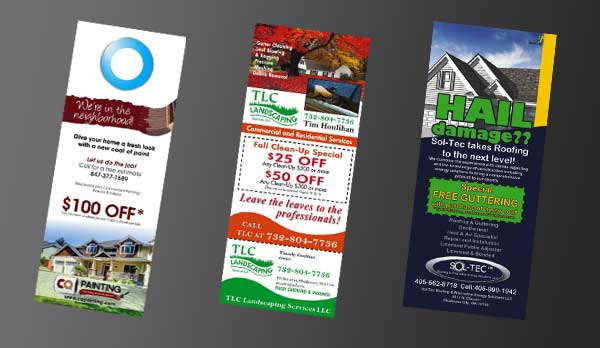 1. Develop an amazing offer
First things first: Why should your customers buy from you, and why should they do it now? Your door hangers should deliver an offer that's tough to improve: a hefty discount, a buy-one-get-one or some other incredible incentive.
2. Make a promise
A sweet deal is only part of the equation; you also need to make a promise that satisfies customer desires. What problem does your product or service solve? How will you make your customers' lives better? Determine what you're uniquely positioned to promise your customers, then deliver that promise in your headline to ensure the rest of your door hanger gets read.
3. Add a deadline
You have a promise and amazing offer; now, you need customers to act fast. Motivate quick response with a believable deadline that gives customers enough time to respond, but is soon enough that they won't toss your door hanger aside and forget it about it until your offer expires.

4. Command attention with unique design
Use large, attractive photos, contrasting colors and big, easy-to-read fonts to command attention for your door hanger. You want your promise, offer, deadline, and call to action to be easy to read from a few feet away; otherwise, you risk losing customer interest. Your design must inspire customers to read your door hangers to maximize response.
5. Target neighborhoods by demographics
Door hangers can be highly effective, but they can also be wasted investments if you're targeting the wrong areas. Understand the demographics shared by your best customers, then distribute door hangers to neighborhoods that share similar demographics.
6. Use repetition to your advantage
Repetition is critical to marketing success, so develop a door hanger marketing strategy that takes advantage of repetition to increase response rates and ROI. Let's say your town has 20,000 residents, but you've identified two target neighborhoods that fit your customer demographics, and together they have 2,000 residents. You'll be more successful if you distribute door hangers to those 2,000 residents multiple times than if you try to blanket everyone in town once.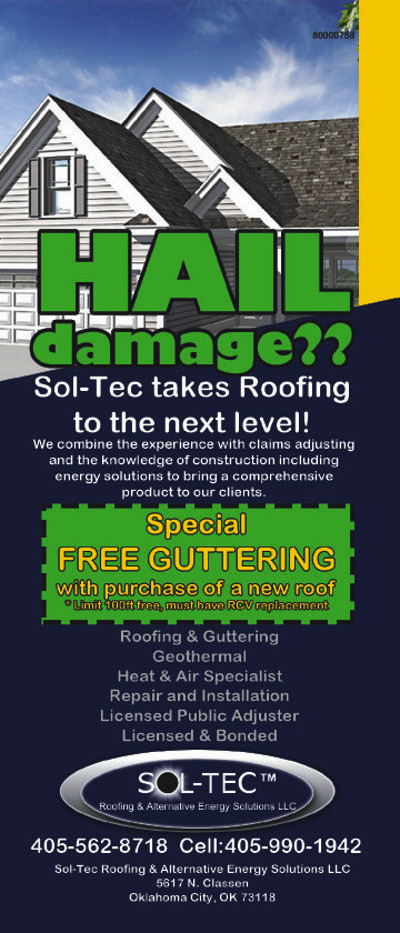 7. Be an opportunist
If you operate a service-based business such as a landscaping, contracting or real estate company, be an opportunist: keep door hangers in your vehicles, then distribute them to the nearest neighboring houses on every job site. This is a great way to minimize your time investment yet maximize your potential response rate – help neighbors keep up with the Joneses!
8. Use door hangers with other marketing tools
Door hangers can be even more effective when you use them with other marketing tools. For example, landscapers might print yard signs to show off their work, then distribute door hangers to the closest neighbors from every job site. Other marketing tools can lend themselves to repetition, too; for example, you might distribute door hangers one week, then print direct-mail postcards to deliver to the same houses the following week.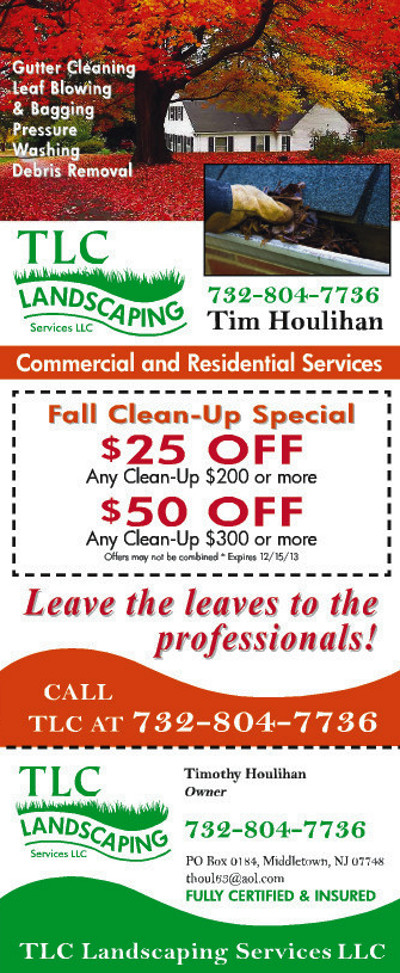 Door hanger design by Gina Golan for TLC Landscaping Services
9. Make your door hanger useful
Add staying power to your door hanger by incorporating useful information your community will appreciate. For example, your door hangers might feature your offer alongside the schedule for local sports teams. A restaurant might add a tear-away delivery menu to its door hangers. A mechanic might add an annual vehicle maintenance planner. Make sure your branding and contact information are highly visible so customers call you when they're ready to buy.
10. Add a strong and simple call to action
Finally, make it clear what people should do next to take advantage of your special offer. It's a good idea to restate your promise (benefit), special offer and deadline to create a sense of urgency that motivates quick responses.
Ready to boost sales with a strategic door hanger marketing campaign? Maximize your ROI with discount door hanger printing today!