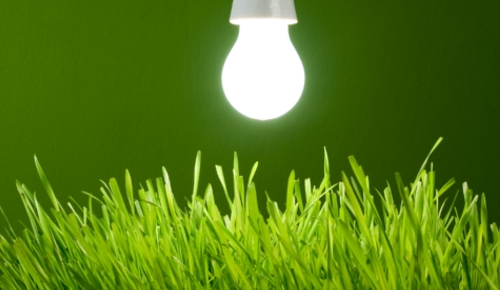 Earth Day is more than a celebration of Mother Earth; it's an entire environmental movement that inspires millions to do something good for the planet every year. From recycling a bit more to cleaning roadways to planting trees, many get involved to benefit both current and future generations. Earth Day is also a great time to market your company, products and services – especially if you have your own green agenda. To help you find the perfect marketing theme to promote this year, here are 10 Earth Day facts you can use for marketing. 1.  Want to add some patriotism to your Earth Day marketing? Earth Day was founded in the United States in 1970. By 1990, most of the rest of the world had followed suit. 2.  Does your business suffer competition from huge corporations? See if your biggest competitors are on the list of the top corporate polluters in the United States. If so, do with this information as you see fit. In 2012, Bayer Group topped the list. 3.  Cheyenne, Wyoming is the cleanest major city in the United States. If you live there, you can include ways you contribute to that designation with your  marketing materials. If not, see if your city makes the list of cleanest cities in the U.S. 4.  Do you sell camping gear or other outdoor-related products? Consider how your products can help families live off the grid, if even just for a weekend. Right now more than 180,000 families in the United States live off the grid full-time.

Photo credit TW3K via Flickr Creative Commons license
5.  Does your company have an in-house recycling program? Or, do you host a recycling campaign for customers? If so, you can use marketing materials to help them understand the impact recycling has on the environment. Did you know ,for example, that a single recycled aluminum can saves enough energy to power a television for three hours? 6.  Do you catch heat for the number of trees, paper, wood, etc., your company uses every year? Not so fast: Greenpeace co-founder Dr. Patrick Moore says we should use more wood, not less, in order to yield a surplus of trees, since it encourages the marketplace to plant more trees. 7.  In fact, the printing industry alone plants three times as many trees as it uses 8.  In 2012, more than 100,000 people rode bikes to work and school on Earth Day in China to cut down on carbon dioxide emissions. You could ask your employees and customers to do the same – wearing your branded shirts or donning your branded bicycle helmet stickers, of course.

Photo credit Mike Baird via Flickr Creative Commons license
9.  Think print marketing is evil? Think again: in addition to the printing industry planting three times as many trees as it uses, it takes 2.4 times more energy to power a computer than to supply the paper the average person uses in a year. 10.  Plus, more than 70 percent of today's direct-mail marketing materials are printed on recycled paper. See? You can launch that awesome Earth Day postcard marketing campaign after all!