Independence Day represents a perfect opportunity for any business to increase sales with a strategic marketing campaign, as evidenced by these Fourth of July marketing statistics:
Add it all up, and Independence Day means big business for groceries, delis, and retailers who cater to the cookout scene – but you don't need to be in these industries to cash in on Fourth of July marketing. No matter what type of business you're in, you can create a Fourth of July marketing plan that capitalizes on patriotism to produce profits. Get started with the following 10 Fourth of July marketing ideas that really work!
1. Take out a festival booth
The Fourth of July is a hot week for festivals across the United States, and you can gain tons of exposure for your business by taking out festival booths. Don't just sit back and wait for potential customers to come to you – make your booth interesting with product demonstrations, promotions, free samples, handouts, games, and more. Be sure to print brochures, business cards, flyers, and other marketing tools to send home with potential customers.
2. EDDM postcards
If you operate a local-centric business, Independence Day is a great time to launch an EDDM postcard marketing campaign. Print postcards to send to every address in targeted neighborhoods to boost Fourth of July sales. This is a perfect strategy not only for obviously relevant businesses such as grocers and retailers but also service-based business such as mechanics and spas. Put together a powerful patriotic promotion with a time-limited special offer, send your postcards (try ultra postcard printing for greater visual impact), and customers will come to you!
3. Be omnipresent with banner marketing
There's no better time than midsummer for outdoor marketing, and banners are some of the most cost-effective yet efficient marketing tools you can print. Develop a Fourth of July deal and print vinyl banners to place in strategic high-traffic locations, and at any events, you sponsor to make sure everyone knows your brand.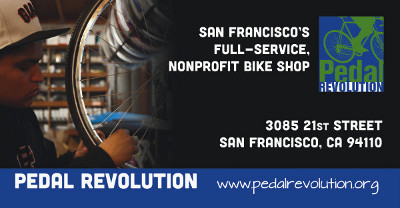 Vinyl banner for Pedal Revolution
4. Fourth of July party guides
Make it easy for customers to throw the perfect Independence Day bash or Fourth of July cookout by printing booklets packed with helpful hints. Your booklets should feature articles, checklists, shopping guides, inspirational photos, and more – all peppered with promotions for your products and services – to help customers plan the perfect party.
5. Partner with others
Make your marketing go the extra mile by partnering with others this Fourth of July. Identify non-competing businesses that share your audience and see if you can work out a package deal: each partner offers a discount when customers buy the package. It's a win-win-win: customers get a significant discount on multiple products and services, partners profit from each other's sales, and partners share the marketing investment, so you can do more with less.
6. Hold a Fourth of July contest
Contests can be powerful tools for promoting your brand to a target audience, and the Fourth of July presents plenty of contest opportunities – especially at events such as festivals, during in-store promotions, and even online. One of the most famous Independence Day contests is Nathan's Hot Dog Eating Contest. The contest always gets national attention, and it's highly relevant to Nathan's brand and products – a perfect combination you can emulate for your business.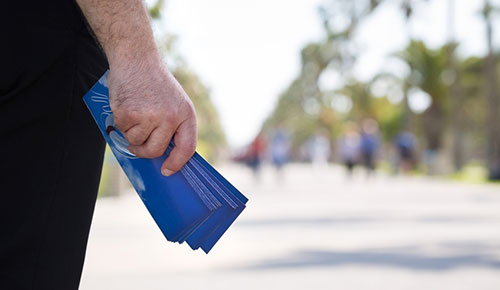 7. Sell packaged bundles for the Fourth
Create special Fourth of July bundles to sell more merchandise per transaction this Independence Day. For example, instead of selling paper plates, cups, and patriot centerpieces separately, a retailer could sell a Patriotic Picnic Bundle packed with cookout party supplies. Each item in the bundle has a modest markdown, but the volume sale means you can earn more profits. Tip: package slow-moving merchandise with bestsellers!
8. Travel kits
Millions of people take to the open road to visit friends, family, and events during the week of the Fourth. You can market Fourth of July travel kits to boost sales. Theme your kits according to your target audience: a family road trip game kit would be perfect for department stores, while an emergency road readiness kit would work well for automotive supply stores.
9. Earn impulse buys with window clings
If your business is located in a mall or shopping district, you can turn window shoppers into customers with window clings. Print window clings that feature patriotic themes and your special Fourth of July discounts, then display them loud and proud on your storefront. Invite customers to beat the heat while they browse deals in your air-conditioned shop!
10. Host a red, white and blue sale
Get creative with sticker printing and hang tags by hosting a red, white, and blue sale in your store, where every item with a hang tag or sticker is discounted according to a color code: 5 percent for red, 10 percent for white, and 20 percent for blue, for example. It's a fantastic way to gamify your promotions by encouraging customers to hunt your store for deals.
Ready to boost Fourth of July sales with creative, proven marketing strategies that work? Maximize your return on investment with discount printing services today!