Halloween spending is expected to hit record highs this year as nearly 180 million Americans plan to celebrate the holiday, which means your business has an excellent opportunity to cash in on the spooky celebrations. Start by using the following 10 Halloween marketing statistics to identify ways to grow your business.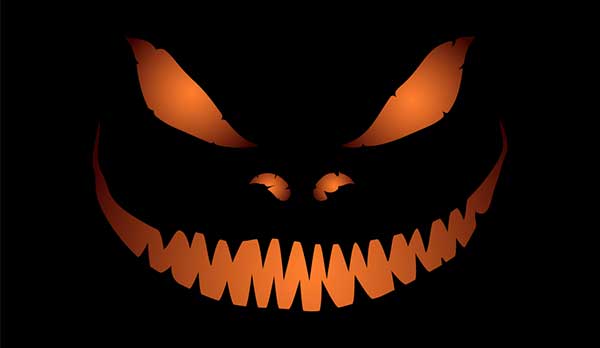 The enormous Halloween market presents direct opportunities for many industries, including:
Costumes
Candy and treats
Parties
Décor
Event venues
Restaurants, bars and nightclubs
Department stores
Grocery stores
Pharmacies
Travel
Amusement parks and attractions
That doesn't mean your business must have direct ties to Halloween to boost October profits; all you need to do is develop a Halloween-themed incentive or special offer to scare up sales. An auto mechanic, for example, might print online postcards featuring a discounted oil change with free Halloween candy for the kids while customers wait.
If you're looking start a Halloween-related business or seeking a way for your venue to capitalize on the holiday, a haunted attraction might be a good option. Unlike many other industries, haunted attractions grant you the ability to be truly unique from your competitors. Ideas include:
Haunted houses, hospitals, asylums and forests
Zombie hunts and hayrides
Haunted corn mazes
Haunted theme parks
Haunted museums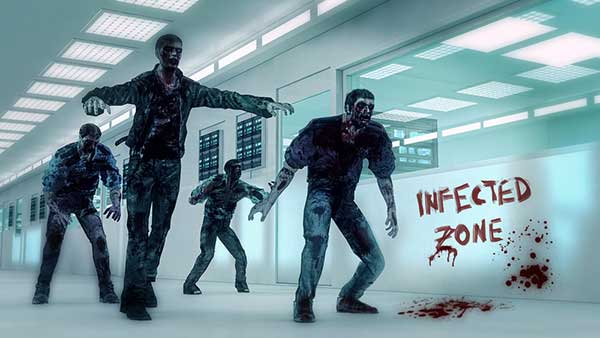 Though catalogs trail departments stores and even greeting card stores, they're still enormous revenue sources for the Halloween industry – 3.6 percent of which amounts to more than $327 million annually.
You can consider printing direct-mail Halloween catalogs that feature:
Costumes
Party supplies
Halloween party props
Horror movie memorabilia
Halloween clothing and fashion accessories
Decorations
Halloween pet costumes and supplies
Halloween safety equipment
Your standard, non-Halloween products with discounts applied
Consider who your target audience is before you plan your Halloween marketing campaign. If you cater to the average customer, understand that your special offer should fit within their average budget (which must also be spent on a costume, treats and other supplies).
If you cater to true Halloween enthusiasts who might spend hundreds or even thousands of dollars on the holiday, you will need to adjust your mailing list to target only those are most likely to buy what you sell. Doing so will help you market more efficiently and maximize your return on investment.
Don't forget the kids when it comes to Halloween marketing. Even though they're probably not doing the spending, they influence what their parents buy – particularly when it comes to costumes, makeup, candy and decorations.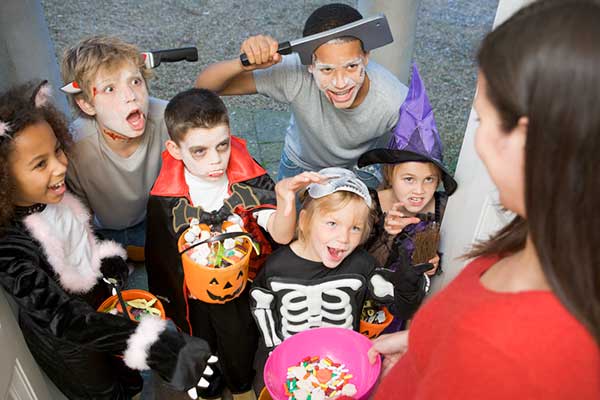 Again, consider your audience: are you positioning your marketing campaigns to reach the right people? If you've been ignoring the millennial market, you're missing out a huge opportunity to boost Halloween sales.
After costumes, people search for:
Decorations (53 percent)
Sweets (34 percent)
Food and drink (19 percent)
This insight can help you identify which products or services to prominently feature in your Halloween marketing campaigns.
Harley Quinn
Joker
Superhero
Pirate
Wonder Woman
Witch
Batman
Star Wars
Clown
Dinosaur
Popular costumes can help inform your design themes; if you know what people are searching for, you can cater to their interests on your catalog covers, postcard designs and other marketing tools.
9. Fires, drunk-driving-related deaths and juvenile accidents all increase on Halloween
If your business sells safety items, you can use statistics to help convince customers they need your products. Consider these unfortunate stats:
52 percent of Halloween night highway fatalities involve drunk drivers
The number of childhood pedestrian deaths quadruples on Halloween
Holiday decorations are the first items to catch fire in many home fires
Consider how you can help your customers avoid tragedy on Halloween, then incorporate it into your marketing campaigns. The reasons people need you on Halloween don't need to tragic – dentists warn children (and parents) about the dangers of tooth decay every All Hallows' Eve.
By Halloween you should be looking ahead to the end-of-year holidays. Recognizing that many Americans get their shopping done early can position you to create early bird Christmas marketing campaigns that help you beat your competitors to the punch.
Ready to boost sales this Halloween? Market your products and services for less with discount Halloween printing services.