Good real estate agents use yard signs to draw attention to their listings, but great real estate agents print funny yard signs that make their listed homes impossible to ignore and supremely memorable.
In fact, studies have shown that humor improves memory and recall – even if people are in a bad mood. It stands to reason you can get a leg up on your local competitors with funny real estate yard signs.  
Need inspiration? Check out the following 10 hilarious real estate yard signs that (probably) sold homes fast.
1. Not haunted
Are they selling the dilapidated home neighborhood children cross the street to avoid, or is it simply a marketing shtick? Either way, this sign makes this listing funny and memorable.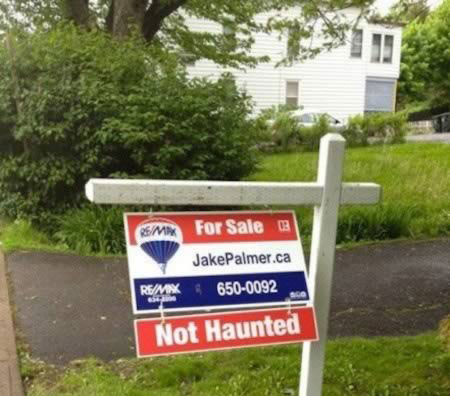 2. Quiet neighbors across the street
Noisy neighbors can make life miserable in even the most beautiful dream home. This real estate agent assures against audible annoyances.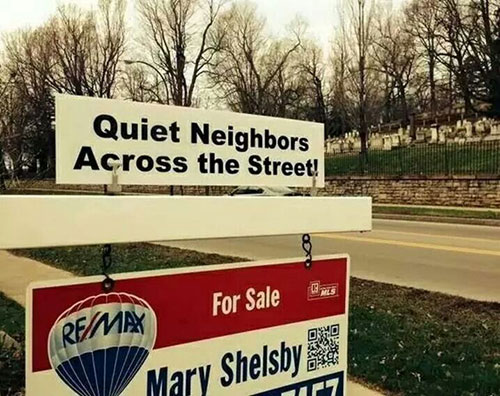 3. Guess what I did with your neighbor?
A scandalous suggestion? No, just an attention-getting and memorable way to say "I sold your neighbor's home!"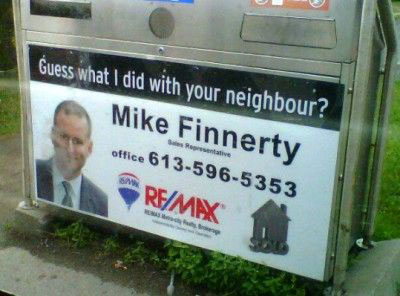 4. Call me not him
A friendly real estate rivalry, or an all-out war? These signs show the lighter side of real estate and prove agents have senses of humor.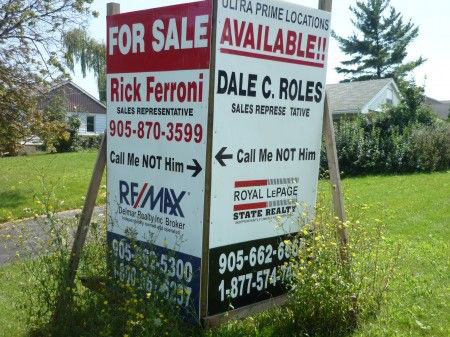 5. We have a funny feeling…
Looking for your dream home? This yard sign promises it's a just a quick call away.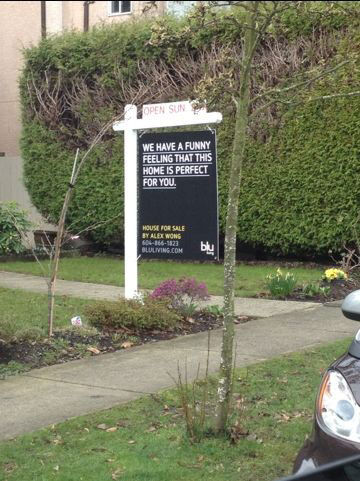 6. Zombie free
Obviously, this neighborhood is too high-class for the walking dead.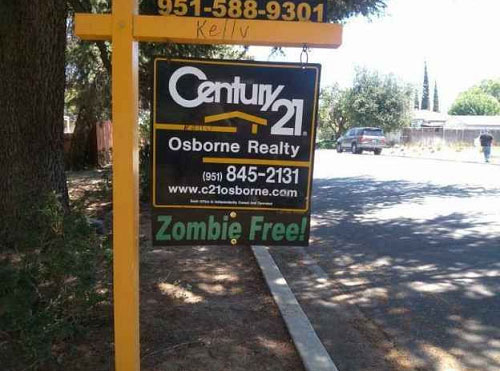 7. This building is not for sale
A little reverse psychology at work? If you're in the market for a property, how could you not call after seeing this sign?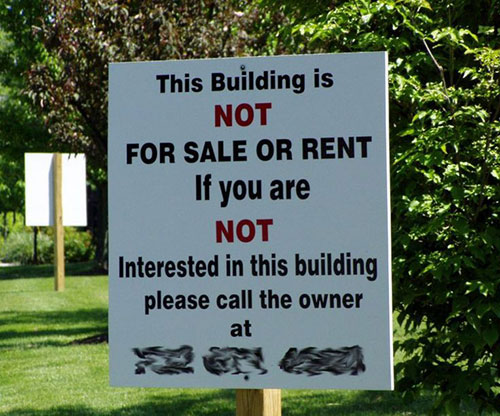 8. No agent necessary
Selling your own home? You don't need a real estate agent to make your own yard signs. Note: if you're going the For Sale By Owner route, understand the meaning of Too Much Information.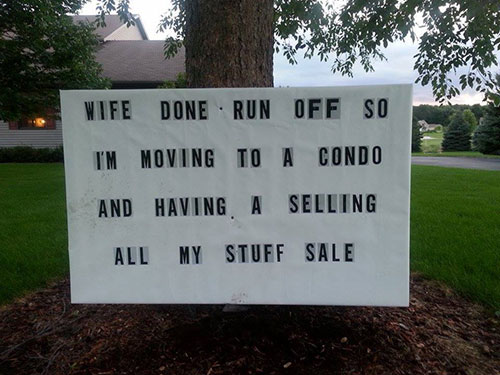 9. Did the husband leave, too?
Though walking out on one's family isn't funny, the public response broadcast by this real estate yard sign is hilarious.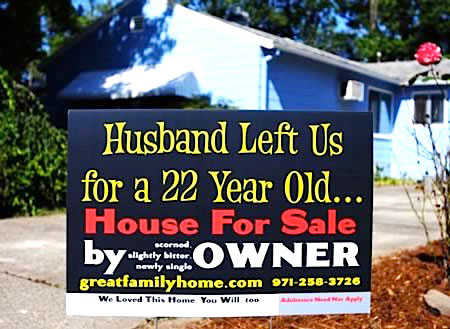 10. Free pizza with purchase of home
Sometimes you need to offer an incentive, an extra perk, to convince homebuyers to take the leap. A free pizza can't hurt!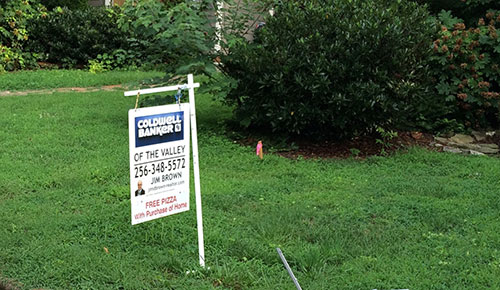 Humor can be a terrific way to differentiate your real estate agency and listings from the competition. Showcasing your sense of humor is memorable and demonstrates your human side, an important aspect in a business built on relationships.
 Ready to command attention with funny yard signs? Do it for less with discount real estate yard sign printing.