How much of your Valentine's Day marketing strategy do you devote to encouraging impulse purchases? If you're not pushing impulse buys – or haven't even thought about it – you could be missing out on a big piece of the $19.6 billion Americans are expected to spend on Valentine's Day.
Consider the following impulse purchase statistics:
More than half of all American adults celebrate Valentine's Day, which makes now the perfect time to encourage impulse purchases. Start with the following 10 marketing tactics that net impulse buys on Valentine's Day.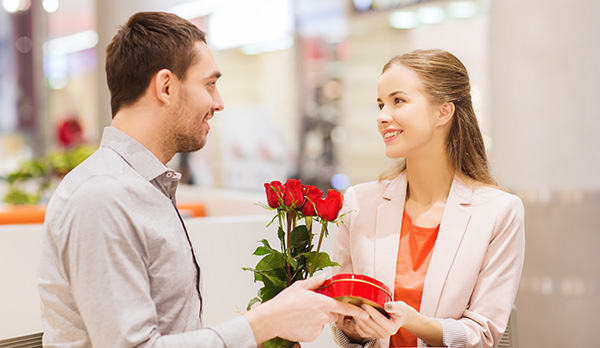 1. Checkout discounts
Present customers with deeply discounted products as they approach your checkout counter – or even on the counter itself. Instruct your cashiers and sales staff to ask if they'd like to add the discounted product. Make sure they let customers know the discount is a big deal!
2. Convenient add-on product and services
Consider ways you can make Valentine's Day shopping more convenient for your customers. One way might be to feature a rack of custom-printed Valentine's Day cards they can add to their purchases. Another might be to offer gift-wrapping services for Valentine's Day gifts bought in your store or shop.
3. Accessory displays
Surround your bestselling merchandise with accessories and products frequently bought together. Consider printing a flyer that demonstrates how the products work in harmony to make the perfect Valentine's Day gift.
4. Product bundles
Bundle slow sellers with your fastest-moving merchandise in themed Valentine's Day gift bundles. Make it easy for your customers to cross off everyone on their list in a single visit with Valentine's Day gift baskets for moms, dads, spouses, boyfriends and girlfriends, children, co-workers, and friends. When shoppers visit your shop to buy for one, they'll end up buying for all!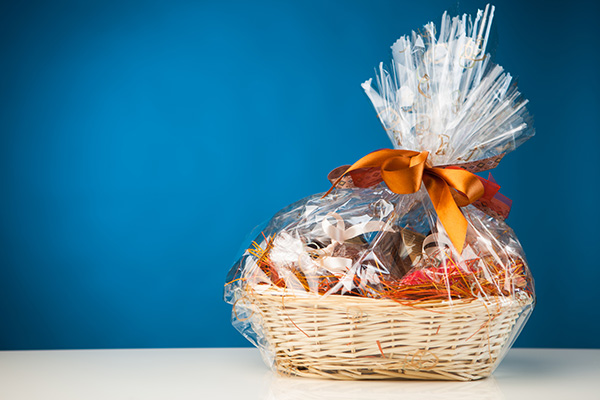 5. BOGO
A tried-and-true marketing tactic that makes it easy to move more merchandise and boost profits with minimal effort. Buy-one-get-one-free Valentine's Day sales aren't just for gift-buyers. A fashion retailer, for example, might offer a buy-one-get-one-free offer for women seeking a new dress and shoes for a big Valentine's night date.
6. Hang tag marketing
Command attention for your Valentine's Day specials with hang tag printing. Print hang tags that promote your sales to motivate impulse purchases.
7. Sticker marketing
Print stickers to promote your Valentine's Day sales in-store: large, bright, oversized stickers are attention-getting and can convince customers they need to buy a given product immediately. Or, make the shopping experience fun by printing large stickers in the shape of hearts, then placing them on the floor to lead customers to your best Valentine's Day sales. You can even make your own custom stickers with free sticker templates online!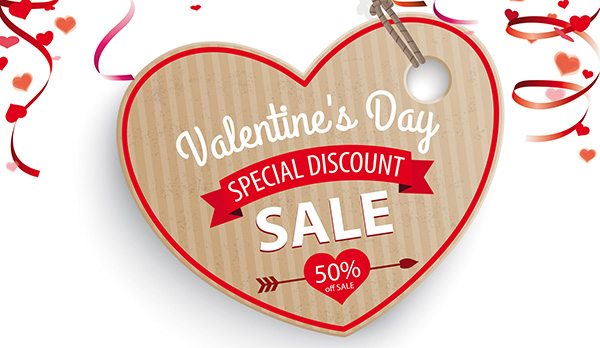 8. Window clings
If your shop is in a high-foot-traffic area, window cling printing might be just what you need to turn window shoppers into impulse buyers. Print Valentine's Day window clings to market your sales and draw customers into your shop.
9. Wall graphics
Create a super in-store Valentine's Day display by printing a wall graphic to serve as an exciting or romantic backdrop. The large display will get attention, and customers won't be resist taking a closer look. Many will buy something they didn't originally intend to right from your display!
10. Vinyl banners
Print vinyl banners and place them in strategic locations such as alongside busy roadways and outside the entrance to your strip mall to convince motorists they need to stop and make a purchase. Promote your big Valentine's Day discounts, special last-minute Valentine's Day sales, or "big ticket" Valentine's Day gifts.
Want to net more impulse purchases this Valentine's Day? Maximize your return on investment with discount printing services today!