Branding your school is an important part of ongoing marketing efforts. Well-branded schools enjoy high enrollment rates and public support, whether you operate a college or university, elementary or vocational school, or public or private school. The following lists 10 must-have products for powerful school branding.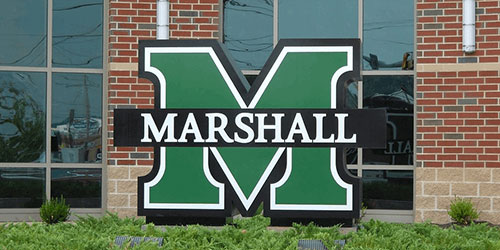 1. Bookmarks
Every student can use bookmarks, so don't miss this opportunity to print low-cost, high-visibility branding tools for your school. Be sure to add important dates, athletic and performance schedules, and other information to your bookmarks to increase attendance and boost revenues!
2. Window clings
Perfect for branding your school on any window or glass surface: car windows, homes, mirrors, businesses, and more. Consider selling window clings to parents, students, alumni, staff, and even as sponsorship giveaways to businesses that financially support your school.
3. Stickers
Stickers work much like window clings, but can be adhered to just about any surface. Print customer stickers for specialized applications: car bumpers, laptops, smartphones, bicycle helmets, notebooks, and more.
4. Coasters
Outfit kitchens, living rooms, and man caves with your school's branding when you print custom coasters, perfect for gift shop sales, school catalogs, and fundraisers. Don't forget branding opportunities at local restaurants, bistros, and diners!
5. Magnets
Magnets make it easy to brand your school by offering useful information parents and students need in a convenient location: the refrigerator. Print important school dates, athletic schedules, phone numbers, and other information on magnets branded with your school's logo and colors, then sell them to raise funds. You can alternatively sell magnet sponsorships and give your magnets away – a great way to increase your reach.
6. Calendars
Both wall and desk calendars offer excellent school branding. Print calendars featuring memorable images from your school: its history, famous students or faculty, the grounds, sports and performance arts, and more. Sell calendars as fundraisers that have branding power.
7. Letterhead
Make sure all your direct-mail letters are well-branded with letterhead bearing your school logo, colors, and style. This makes your communications appear more formal and official.
8. Envelopes and more
If you're printing letterhead, you'll need branded envelopes to match. Envelopes bearing your school logo are more likely to be opened and their letters read. Don't forget branded envelope seals and return address labels!
9. Wall graphics
Wall graphics let you brand your school in a big way. Print large format wall graphics for public branding, branding on school grounds, or to sell for in-home use. Wall graphics are perfect for promoting school events!
10. Memo pads
Memo pads printed with your school logo and colors make excellent handouts and can even be sold in your gift shop or via direct-mail catalogs. Take some to high school career days to foster early school branding.
Ready to improve your school's brand visibility? Do it for less with high-quality discount printing services. If you're looking promotional products like T-shirts and backpacks, which are also a great way to create awareness for your school, visit Inkhead's Educational Promotional Products for other fun ways to increase school spirit.
Image via Pixabay