Whether you're in charge of promoting a school or college, online courses, after-school programs, a tutoring business, or in-school programming, you need to market efficiently to stretch your dollars farther and attract students for your program. The following lists 10 powerful tools for education marketing that can give your program the boost it needs to succeed.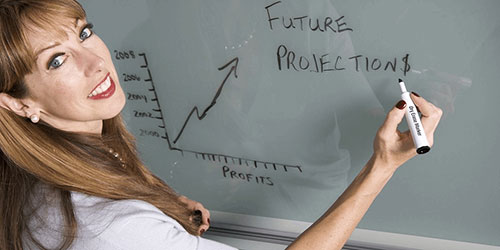 1. Booklets
Offer an in-depth overview of your school or educational program with multi-page booklets. Booklets give your education marketing a professional edge with plenty of room for full-color photos, graphics, and charts.
2. Brochures
Booklets not in the budget? Brochures are excellent alternatives. Print creative brochures in a variety of sizes, folds, and even with custom die-cuts to make your education programming stand out from competitors.
3. Calendars
Wall and desk calendars make great year-round marketing tools for your school; plus, they can be sold as alumni and gift shop fundraisers.
4. Bumper stickers and window clings
Let students and alumni show their school pride with custom bumper stickers and window clings for their vehicles. Bumper stickers and window clings are cost-effective marketing tools that offer powerful education branding.
5. Postcards
Direct-mail marketing is a great way to attract targeted students to your educational programs. Print postcards and send them to a custom mailing list to maximize your return on investment.
6. Magnets
Magnets make it easy for students, parents, and alumni to show their school pride. Add in event schedules, shop URLs, and fundraiser information to turn them into long-term marketing tools.
7. Bookmarks
All students need bookmarks; you can print bookmarks that not only brand your school, but also feature fundraiser dates, school apparel and shop promos, and campus events to boost sales and attendance.
8. Banners
Promote your registration dates, programs, and events campus-wide when you print large, full-color banners and strategically place them where students and the public will notice.
9. Newsletters
Student, parent, and alumni newsletters give you the opportunity to connect with your audience one-on-one. Create interesting, valuable content for your newsletters; then, take advantage of extra space to promote your money-making efforts.
10. Direct-mail letters
Letters printed on school or program stationery (letterhead, envelopes, envelope seals, return address labels, etc.) offer greater personalization and are perfect for communicating the benefits of your educational programs.
Ready to give your education marketing a boost? Do it for less with discount printing services.