The back-to-school season is here, and with it comes a need for more school fundraising. School administrators, clubs, and parent-teacher organizations need to be able to market effectively in order to maximize fundraiser revenues. In that spirit, the following lists ten school marketing and fundraising tools you can leverage to give your budget a boost this year.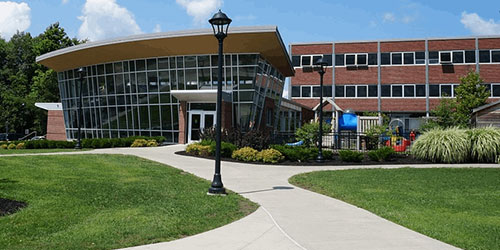 1. Stickers
Schools can use stickers in multiple marketing and fundraising capacities. Stickers can be sold to parents, students, and alumni to raise funds. Then, they become marketing tools for schools by gaining exposure everywhere they're placed: car bumpers, laptops, walls, windows, and more.
2. Posters
Posters are perfect marketing tools for school events, especially if you can prominently place them in view of the student body. Promote fundraising events and market performing arts, sports, and other revenue sources with posters.
3. Calendars
Calendars are great for branding your school every day of the year. They can also help raise funds when they're sold to students, parents, staff, and alumni. Both wall calendars and desk calendars make excellent school fundraising tools.
4. Catalogs
Sell school-branded products such as shirts, hats, and pens with print catalogs, either distributed to students at school or sent to a targeted audience via direct-mail. Catalogs are also good ways to promote the sale of commemorative items, such as historical school photos or campus illustrations, all of which help raise funds for your school.
5. Discount cards
Discount cards are popular school fundraisers, particularly for elementary schools. Partner with local businesses who will offer discounts to anyone who presents their discount card, then arm students with flyers or brochures to help market the cards to their friends and family members.
6. Yard signs
Does your school have a stake in the upcoming election? Print yard signs to garner public support for operating levies and other critical public-funded initiatives.
7. Window clings
Like stickers, window clings are versatile marketing tools that can be sold as fundraisers then relied upon to consistently bring exposure to your school. Print window clings students, parents, and alumni can identify with: school logos, sports team mascots, bands, and clubs.
8. Banners
Large banners strategically distributed can help promote school events and fundraisers. Use banners to boost event attendance, raise funds via car washes and bake sales, and encourage registration.
9. Magnets
Sell advertising space on magnets that also list your school's upcoming events, fundraisers, and athletic schedules, then give your magnets to the public at-large. This is a great way to raise money before you invest in printing.
10. Postcards
Direct-mail postcards are perfect for reaching a well-targeted audience for enrollment, event marketing, and fundraising efforts. Maximize your reach with minimal effort by printing postcards for school marketing.
Ready to market your school and raise funds to boost revenue? Do more for less with discount printing!
Image via Pixabay