Looking for a fun way to market your business, nonprofit organization, or educational institution during back-to-school season? Check out the following 10 super cool back-to-school printables.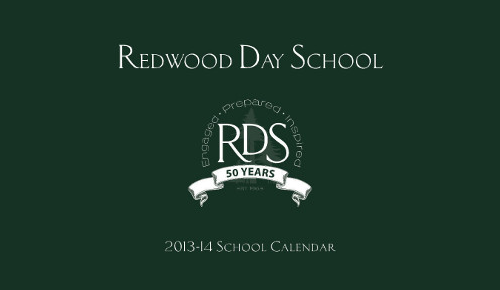 Calendar cover design by Derek Clark for Redwood Day School
1. Bookmarks
Bookmarks are staple tools for school, and they can market your business or cause while keeping their cool. Design the front of your bookmarks to feature fun themes for students, then place helpful information and your marketing message on the back. Give them to schools for free distribution.
2. Bumper stickers
Parents are proud of their honor students, athletes, club members, and schools. Help them stay true to their schools and show off their spirit with bumper stickers you can sell as fundraisers or that profess your organization's support for the local college or school system.
3. Calendars
Calendars are useful tools that can feature scenes from your favorite school: students, revered statues and buildings, athletic fields and competition photos, mascots, and more. Calendars make perfect school fundraisers.
4. Magnets
Magnets are great for listing important dates, phone numbers, websites, school policies, lunch menus, or simply showing school spirit. Print magnets featuring your branding and give them away; or, use magnets as fundraisers for your school.

Bookmark for "The Chipmunk Jamboree" by William Middleton designed by Kelley Rich from redhotdesign
5. Coasters
Bring your school spirit home to your kitchen, dining room, patio, or bar with custom coaster printing featuring school logos and mascots – perfect fundraisers for schools. Or, print your company's logo on the back for dual-purpose coasters.
6. Stickers
From book covers to lockers, windows to bicycles, and everything in between: show off your school spirit with fun stickers for kids (and parents). You can give stickers away, sell them in individual rolls or sheets, or include them in special back-to-school fundraiser kits.
7. Coloring and comic books
Nonprofit organizations and schools seeking fun ways for elementary students to learn can consider coloring book printing or comic book printing. This is also perfect for civil service groups; for example, fire departments can make learning about fire safety fun with a coloring book or entertaining comic book.
8. Catalogs
Go back to school in style with catalogs featuring school spirit apparel and supplies, plus fundraising products to help raise money for student programs. If you're a business, pledge to donate a percentage of the proceeds to your favorite school to encourage sales.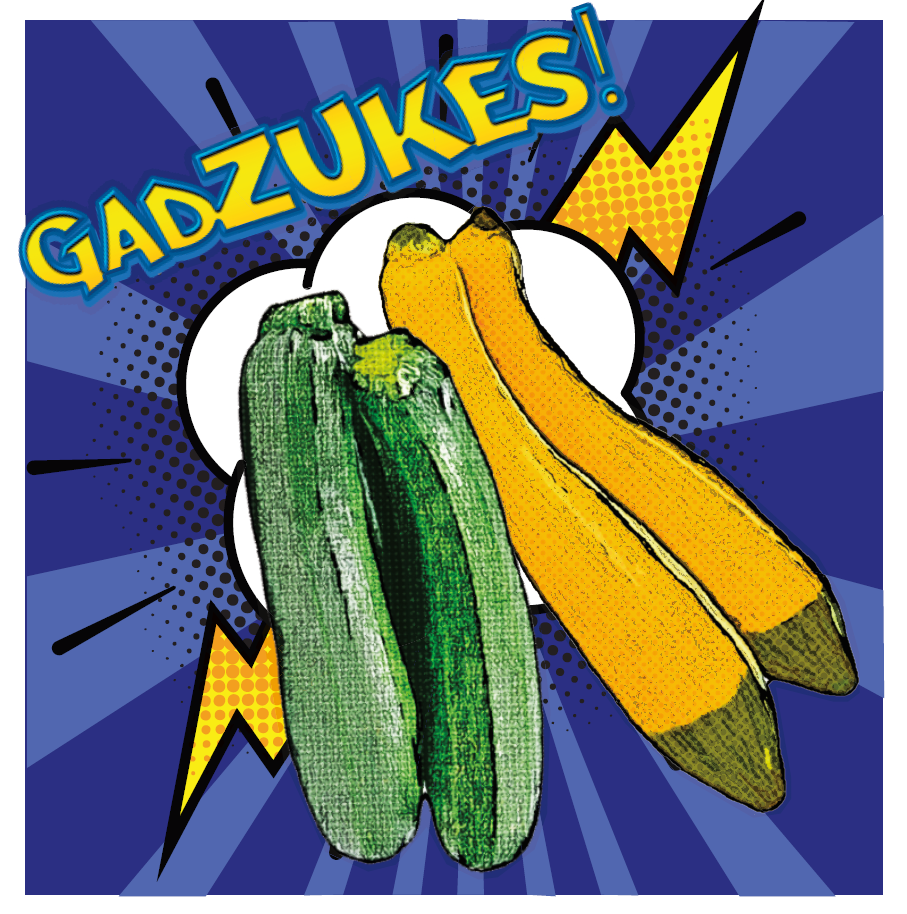 Sticker from UConn Extension Put Local On Your Tray Program
9. Wall graphics
Show off your school large and proud with oversized wall graphics. Schools can print wall graphics to welcome students back to school, and businesses can print wall graphics to show their support for the local school system (and encourage local shoppers to buy within).
10. Notepads
Give notepads featuring school logos to students, teachers, support staff, and faculty. Place your logo at the bottom to demonstrate your support and earn extra credit for your branding prowess.
All these super cool back-to-school ideas can be used as fundraisers, direct-sales products, and branding tools, depending on which type of organization you operate and what your goals are. They're products that can be enjoyed by students, parents, teachers, and the community at-large.
Want to earn your "A" in marketing? Be the head of your class by printing premium back-to-school products at discount prices today.