Halloween is a $6.9 billion industry, and if you want more than your fair share of that pumpkin pie you need to craft a compelling marketing campaign that motivates customers to spend their money with you. Start with the following 10 tricks for Halloween marketing treats.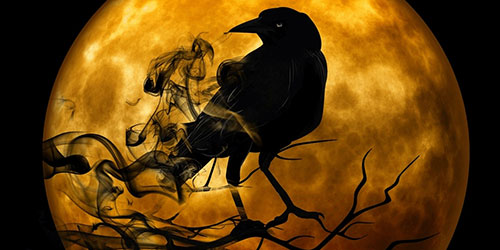 1. Engage directly with customers
Getting customers involved with your business is one of the best ways to scare up sales, and few other occasions offer as many opportunities for engaging customers as Halloween. Ideas include:
Costume contests

Best-decorated house contests

Guess how many candies are in a bowl contests

Showcase customers in your

catalogs

, on your website, and via social media
2. Be a valuable resource
What do your customers want to know, and how are you uniquely qualified to help them? Consider ways you can become a valuable resource for your audience; for example, you might print booklets that tell customers how to create the perfect haunted house. Or, you might host a makeup and Halloween costume design workshop.
No matter what audience you serve, you can find a tie-in to Halloween that also helps promote your products and services. A less-obvious example: a lumber company might print booklets detailing how to create a cornfield maze – complete with instructions for building observation decks and signs along the path.
3. Plan Halloween events
In addition to the aforementioned workshops, you can host events such as Halloween parties for your VIP customers, haunted houses for kids, sidewalk or in-mall product demonstrations, or online events in which you answer questions to help people plan the perfect Halloween party live (be sure to send direct-mail invitations to your best customers!). You can also sponsor existing Halloween festivals and hand out flyers and other materials during local Halloween parades.
4. Partner with Halloween businesses
All companies can take advantage of Halloween's marketing opportunities, but some companies exist only to serve the Halloween market. See if you can identify ways to partner with haunted house production companies, candy/costume/novelty makers, corn mazes, paintball zombie hunts, movie theaters that show Halloween/horror-themed movies, and more. One example: you could partner with a haunted attraction to share in the cost of ticket printing, then put your special offer on the back of the tickets.
5. Bundle items
If you sell multiple Halloween-themed products, consider bundling them into a package. This is a great way to increase the value of each sale – plus, you can package slow-sellers with fast-sellers to move more inventory and reduce excess inventory. Examples include a trick or treat bundle and a complete Halloween invitation kit with invitation cards, envelopes, return address labels, and envelope sealers.
6. Hyper-target your audience
This goes for any direct-mail marketing campaign, but it's worth mentioning for your Halloween promotions: the better you define your audience, the greater your return on investment. Resist the urge to blanket everyone with your Halloween postcards and catalogs; instead, create specific customer profiles and use both in-house and rented mailing lists comprised of those who fit your best customer demographics to target only likely buyers.
7. Hold a publicity stunt
Get the media involved to help you promote and cover your publicity stunt, which will increase brand exposure and presents opportunities to boost sales quickly. You might also partner with a charity to increase your reach and motivate more people to participate. Ideas include a flash zombie mob, special sales prices for costumed customers, or a world record-breaking attempt – Halloween-themed, of course.
8. Boo-tiful design
Halloween is a highly-visual holiday: from traditional colors and themes to the instantly-recognizable monsters of lore, we're attracted to unique visuals. For this reason, you should invest in creative design that commands customer attention. Hire a professional graphic designer, or customize a professionally-designed template for free using PsPrint's online design tool.
9. Market via multiple channels
Don't limit your Halloween marketing to a single initiative; instead, ensure potential customers see your special offers in multiple formats to increase sales through the power of repetition. Follow up your catalogs with direct-mail postcards, spend time promoting your campaign on social media, and place posters, flyers, and banners in highly-visible areas to maximize your reach and boost Halloween sales.
10. Take advantage of discount printing
Boosting sales is one great way to increase profits, but don't ignore the other end of the marketing spectrum: your initial investment. High-quality marketing materials contribute to sales, but you don't have to pay a premium to get them. Take advantage of discount Halloween printing specials to maximize your return on investment!
Featured image via Pixabay