If you're gearing up to launch a direct-mail catalog holiday marketing campaign, now is a good time to consider whether you've done everything you can to maximize your return on investment. The best catalogs not only seek to sell now, but also to capture your audience and influence purchasing decisions later. To those ends, the following details 10 tricks for profitable direct-mail holiday catalogs.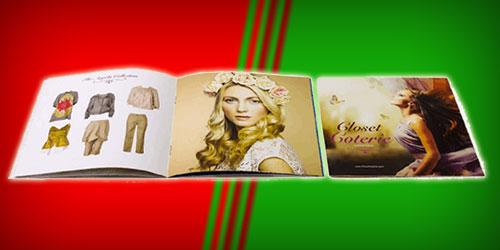 1. Start early
The early bird gets the worm, and the early catalog marketer gets to feast long before the big box stores raid the local newspaper with flyer ads. Get a head start so you can set goals for your catalog, determine how you're going to meet them, and earn sales long before your competition reaches your customer base.
2. Hyper-target your audience
Understand that not everyone wants what you're selling, while some people are just waiting for a reason to buy. Find that latter audience, either from your existing customer base or by renting or buying a mailing list comprised of people who match your best customer and/or customer profile demographics. Eliminate wasted mailings and send catalogs exclusively to those people who are most likely to buy.
3. Be a valuable resource
Don't limit your catalog to simple product listings and descriptions; instead, seek ways to add value your customers will appreciate. Two great examples: Crutchfield's catalogs often include articles that help customers decide which type of electronic equipment is best-suited to their needs; while Foster & Smith's catalogs show customers how to do things like set up a saltwater aquarium.
Both of these initiatives lend themselves to sales, help establish your brand as a trusted authority, and offer excellent value by helping customers choose the products they need – which, in turn, will make them happy and likely to return.
4. Include large full-color images
Black and white is cheaper, but how many sales do you lose because your product images aren't appealing or attractive? You need to create desire, and one of the best ways to do that is to feature large, full-color product photos. Don't forget to include specific benefits in each product description!
5. Feature an engaging front cover design
The first goal for every catalog is to be noticed, so spend plenty of time planning your front cover design. You might be competing against dozens of other direct-mailers for your customers' attention, so your design needs to be compelling and relevant. If you need help, it's definitely worth hiring a professional graphic designer.
6. Know what your customer wants
What are your customers' goals? Do they want to enhance their images? Keep saltwater fish? Install a car radio? Find the perfect gift? Put yourself in your customers' shoes and understand their motivations for buying. Then, make sure every single element of your catalog – from your design, layout, image selection, and product copy – work together to satisfy those motivations.
7. Don't forget add-on's
Sometimes the greatest profits come from cross-sells and upsells; add-on products or hints at a better product that influence customers to spend more money per-order. Someone who buys an aquarium also needs a filter and fish net. They need a way to clean it. They need fish food and fish, plus decorations. Use feature pages to tie individual products together into packages and kits, or offer add-on's to influence more sales. Just make sure you're honest – if you sell somebody something they don't want or need, they won't come back.
8. Include case studies
Reach out to customers to include a few product case studies in your catalog. This is a great way to highlight how you've helped others in similar situations; plus, showcasing real customers gains you favor and makes your voice more authoritative. You establish trust with real-life problem-solving examples that motivate others to buy.
9. Enroll customers in your club
Bring customers on board with your brand by establishing a special VIP club that makes it easy to collect contact information for permission-based follow-up marketing. Then, send print newsletters and emails on a regular basis to keep customers engaged, increase brand awareness, and boost overall sales over time.
10. Print premium catalogs at discount prices
The quality of your printing goes a long way toward establishing your brand. Cheap-looking paper stocks and poorly-colored inks make your company likewise look cheap. High-quality, premium paper stocks and sharp, vibrant colors make your brand look credible, quality, and prestigious – and that influences purchases. The best part is you can get premium discount printing at discount prices, thereby reducing your initial investment and motivating more sales.
Take advantage of premium, discount catalog printing today!