The vast majority of my clients are outstanding, a fact I've been blessed with during my career. However, like all freelancers and small business owners, there have been a few along the way from whom I wish I had never accepted work. All too often I see struggling freelancers work for poor clients for fear of losing work. That mentality will get you nowhere fast. Never be afraid to turn down or drop a client who is more trouble than they're worth. Doing so will create room for great clients – you know, the ones who love your work and pay you well and on-time. That's why I recommend turning down the following 10 types of clients.
1.  Late payers
Sometimes good clients pay late. I understand that, to a degree; things happen. But habitual late payers must be dealt with. One way to do so is to charge a late fee – and refuse to do additional work until they're caught up. If you have clients with continual past due accounts, it's time to drop them.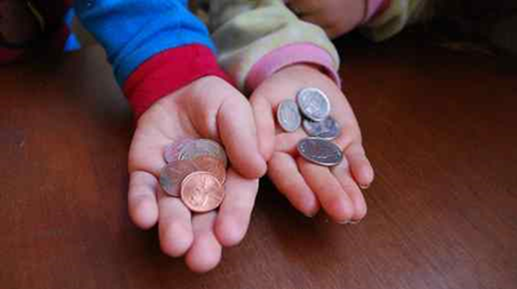 Here, this oughtta be good for a new website, right?
 2.  Complainers
I once had a client who loved my work but always complained about my fee (which was, of course, pre-negotiated. I didn't blindside him with a big bill). I think it was simply in his nature to find something to be unsatisfied with. Eventually, I tired of the same complaint and politely said that if he could not afford my rate, perhaps he would be better served by another provider. The complaints stopped, but if they hadn't, I was prepared to drop him. Just my willingness to stand my ground lead to the client becoming one of my best today.
3.  Constant revisers
I get revisions; they're a part of the creative process. And clients are certainly entitled to them.  However, if you get a client that wants dozens of revisions, or sends revisions one line at a time, or wants revisions months later, you need to set a revision limit. If that doesn't work, then drop them. The customer is always right, yet at the same time they hired you for your ability and expertise. At some point, they need to trust it.
4.  Greedy clients
One of the basic tenets of client satisfaction is to under promise and over deliver. However, some clients expect you to deliver more than what is included in the scope of work – and for free. A writer hired to write brochure copy, for example, isn't responsible for the brochure design and layout, too. Clients who expect you to do more than you were hired to do without charging them must go.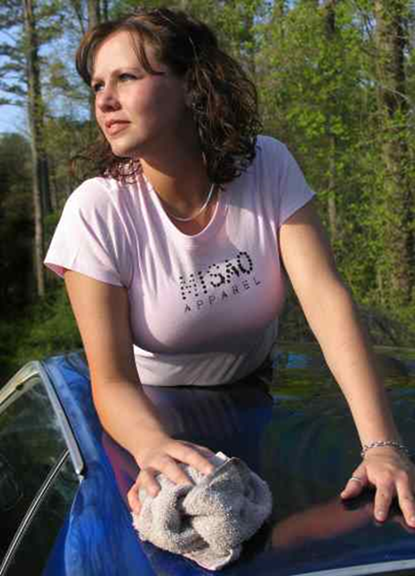 … and when you're done with that brochure design, you can wash my car before my foot rub.
5.  No-shows
When clients schedule meetings, phone calls and online meetings, they are accountable for being there on time just as you are.  No-shows can happen, even with great clients, due to misunderstandings and last-minute conflicts. However, continual no-shows represent disrespect for you and, more importantly, waste your time that could have been spent making money.
6.  Bouncers
Just like late-pays, clients who bounce checks cannot be tolerated.
7.  No-signers
You should always employ a formal contract with your clients, and it should spell out the responsibilities of each party. If you have a prospective client who refuses to sign your contract, move on. This is especially true for large projects (you know, the ones that have you salivating so much you're thinking about dropping your signature requirement). Collecting on no-pays is next to impossible if you don't have a signed agreement; moreover, the best clients are used to signing contracts and won't bat an eye at yours (though they might want to negotiate terms).
8.  Micro-managers
Do you get a half dozen phone calls a day from your client? Do they continually check in to make sure you're doing your job? It's time to tell them you need your space and time so you can complete their project without interruption. If that doesn't work, let them go. Your clients are paying you for a service, not to monopolize your time.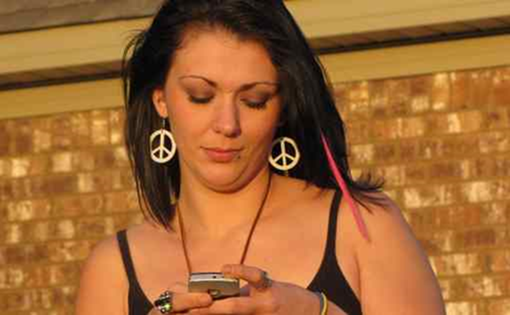 It's 8:30 p.m. Why aren't you working on my project?
9.  Ship-jumpers
Do you have a client who continually starts projects, runs out of funds and jumps to the next?  It's OK if they're paying you for all your time, but if you have a pay structure such as 50 percent down, 50 percent on project completion you could wind up having 90 percent of the project complete yet face a client who balks at paying you the final payment.  It's important to remind this type of client that they're paying you for your time and expertise, not the completed project, and so they owe you for whatever portion of the work you have completed. If they will not, then it's time for you to jump ship.
10.  Misaligned or unsavory clients
Would you design a brochure for a racially bigoted organization? What if they offered you $100,000 to do it? Would it be worth it? No. While you don't have to have the same societal and political views as your clients, it's important that you do not work for clients who represent ideologies that not only clash with your own, but with the world at large. You might not have a racist bone in your body, but if your clients do and you work for them, you will forever be guilty by association. Always know who you're working for and what they're doing with your work before you agree to provide services. It's the only way to protect your good name and your business.