Does your business have a Valentine's Day marketing plan? If not, you could be missing out on your share of the more than $18 billion Americans spend on Valentine's Day each year – an average of $136.57 per person, according to the National Retail Federation and Proper Insights & Analytics.
Your business doesn't need to cater to couples, either; consumers buy Valentine's Day gifts for their friends just as much as they do for their boyfriends, girlfriends, or spouses – and 25 percent of single people plan to buy something for Valentine's Day, with single men spending an average of $71 and single women an average of $40.
Whether you operate a restaurant with a romantic setting or sell car tires, you can cash in with a creative Valentine's Day marketing campaign. Get started with the following 10 Valentine's Day marketing ideas you (and your customers) will love.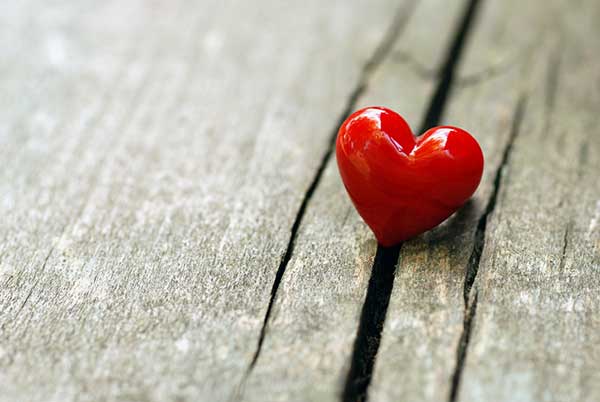 1. Print a Valentine's Day gift guide
Valentine's Day gift guide booklets can help you establish authority and foster trust, especially if you create an outstanding guide that includes unique and meaningful gift ideas for a variety of themes: romantic, friends, spouses, girlfriends/boyfriends, parents, children, and co-workers, for example.
You can also include other Valentine's Day content to turn your gift guide into a comprehensive resource; for example, date night ideas, what to do on Valentine's Day if you're single, and how to host a Valentine's Day party or dance.
Make sure your booklet mentions your products and services throughout. You can also print Valentine's Day catalogs peppered with helpful tips and advice.
2. Partner with others
Seek ways to partner with non-competing businesses to amplify your Valentine's Day sales without increasing your budget. One example might be a restaurant that partners with a movie theater and a spa to create "the ultimate Valentine's Day date night package." You can promote your package deal with direct-mail postcards, posters, flyers, and banners.
3. Hold a Valentine's Day contest
Valentine's Day contests can be great ways to get customers into your store and generate tons of social shares. They also make for great print newsletter content. Valentine's Day contest ideas include: best couple, most romantic story, worst Valentine's Day gifts, epic Valentine's Day fails and funniest Valentine's Day photo.
You can promote your Valentine's Day contest with vinyl banners, postcards, posters and flyers.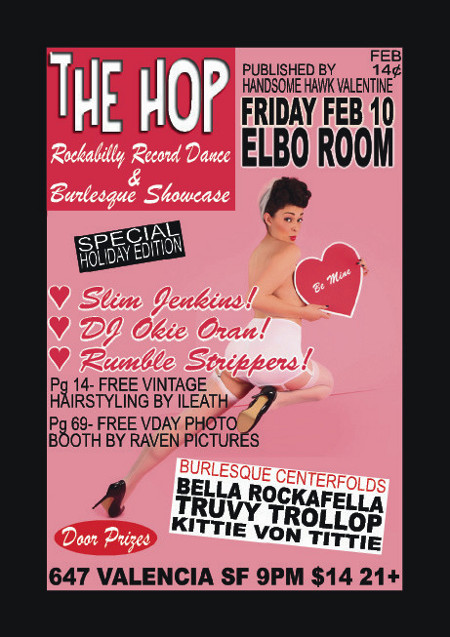 Postcard for The Hop rockabilly and burlesque party
4. Deal in convenience
Make your shop more attractive by offering conveniences your competitors don't have. For example, you might offer gift-wrapping services for Valentine's Day. You could place a rack of printed greeting cards by the counter to be an all-in-one Valentine's Day shop. Other ideas include bundling products into Valentine's Day gift baskets (a great way to sell slow-moving products along with bestsellers), and promote your store as the go-to shop for last-minute Valentine's Day gifts.
5. Print custom Valentine's Day cards
Send custom Valentines Day cards to your best customers. You can use PsPrint's free Valentine's Day card templates and online design tool to make your own Valentines with just a few clicks. Add your own logo, choose your colors, and customize your text so you can print perfect Valentine's Day cards for your customers. Consider adding a gift or special incentive to show your love for your customers.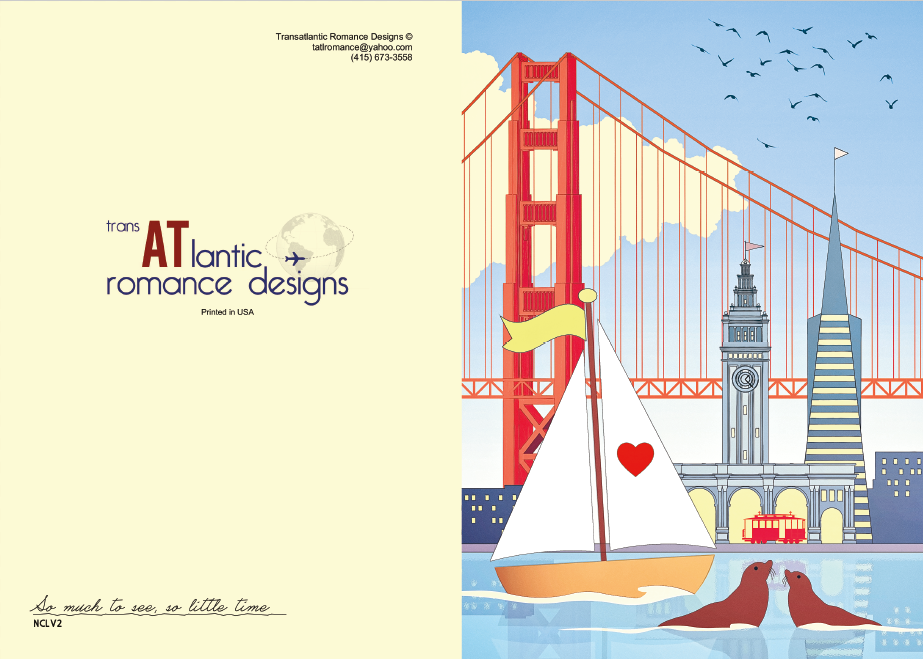 Greeting cards by Transatlantic Romance Designs
6. Postcard-to-website promotion
Is your business online? You can use targeted print marketing to drive traffic to your website for Valentine's Day. One of the most cost-effective strategies is to print direct-mail postcards featuring coupon codes for your online store. Send them to a mailing list comprised of people who share your best customer demographics to maximize your ROI.
7. Donate to charity
Help your customers express their love for others by donating a portion of every sale to a charity your audience is passionate about. Print banners and flyers to promote your charity drive; or, combine this idea with a postcard promotion that offers a discount coupon to give customers two incentives to buy from you this Valentine's Day.
8. Launch an anti-Valentine's Day promotion
Not everyone celebrates Valentine's day; and of those who do, many are single, so you can consider launching a fun anti-Valentine's Day promotion. A restaurant might promote the idea that sometimes it's best to eat alone, for example, or a bar might advertise a "no dates needed" girls' night out.
Poster for Icing on the Cupcake
9. Host an event
Valentine's Day performances, entertainment, festivals, fundraisers, business expos, and dances can be great ways to get the word out about your company. Find a relevant tie-in between your business, your customers, and the type of event you want to host. Then, print compelling invitations to attract attendees.
10. Give away branded champagne
Print custom wine bottle labels featuring your company logo and thank-you text, and apply them to champagne or wine bottles to give to your best customers. What better way to promote your business and show your customers some bubbly love?
Want to maximize ROI for your Valentine's Day marketing campaigns? Do it with discount printing services!