If you're preparing to print Christmas catalogs to send to prospects this holiday season, you know you need to bring your A game to convince customers to buy from you and beat fierce competition from other catalog marketers. Use the following 10 tips to boost your Christmas catalog profits this year.
1. Send catalogs to a well-targeted audience
Resist the urge to blanket the nation with your catalogs. Your target audience is not "everyone," after all, so you need to develop a strategically targeted mailing list comprised of past customers and those who match their demographics. In short, people who are most likely to buy what you sell.
According to the American Catalog Mailers Association, 50 percent of Americans make purchases from the catalogs they receive. Your challenge is to identify which of those will buy from your catalog.
2. Incorporate exclusive offers
Everyone loves a deal, and when it comes to the holiday season, special sales aren't perks – they're expected. Black Friday and Cyber Monday are evidence of that, but deal days aren't limited to the weekend after Thanksgiving. They're offered all season long.
Your Christmas catalog should boast plenty of special offers. Use large images and bold, memorable fonts to ingrain your specials into your recipients' memories. Speaking of memory, did you know people recall what they see in direct-mailers such as catalogs 70 percent better than digital ads? Or that activation in parts of the brain that correspond with motivation response is 20 percent higher for direct mail? It's no wonder, then, that retail companies continue to send catalogs in the digital age, even to millennials.
3. Send your catalogs at the right time
Timing can play a major role in the profitability of your catalogs. On one hand, you want to mail Christmas catalogs early so customers order from you before they see what your competitors have to offer. On the other hand, if you send your catalogs too early they could get lost in the shuffle before your customers are in "Christmas shopping mode."
One strategy to get the best of both worlds is to plan two catalog mailings: one "early bird" mailer and another that gets delivered in the prime of Christmas shopping season.
If two mailings would bust your budget, consider co-mailing your catalogs with non-competing companies that share your target audience. Doing so can vastly decrease your postage expenses and enable you to reach more people, more often, and earn more catalog sales. In fact, nearly 78 percent of catalogs are co-mailed, part of a rapidly growing trend in the catalog marketing world.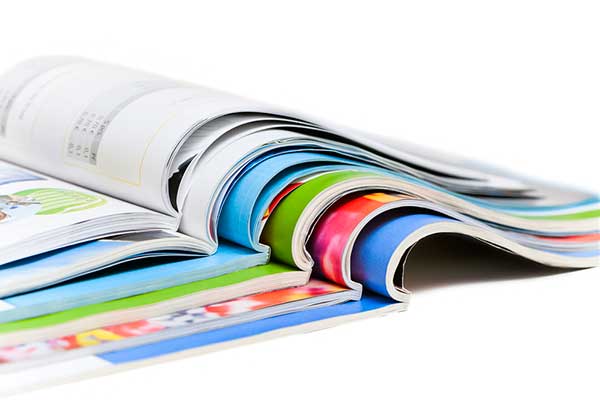 4. Add upsells and cross-sells
Product comparison charts gently push customers into purchasing more expensive products. When you lay features out in a table or chart, you can create desire for more expensive next-tier products.
Similarly, you can use product feature pages to sell a main product, then list accessories and other items that are frequently purchased together. Tell customers how add-on products enhance the experience of the main project, and you can profit from cross-sells.
5. Include helpful, valuable content
Product purchasing guides, how-to articles, case studies, and other helpful content make great additions to any catalog. They work because they help customers visualize themselves using your products, thereby creating desire and influencing purchase decisions.
A company that specializes in pet products, for example, might include an article that explains how to properly set up an aquarium. The article would include useful tips as well as product suggestions. A sidebar might feature a case study with a real customer who offers a testimonial for a high-profit filter the pet store would like to sell with every aquarium purchase.
6. Feature an amazing cover design
Your direct-mail catalog should feature an amazing, attention-getting cover design that boasts your benefits, most popular products, and unique selling propositions. This is imperative to maximize your return on investment, since recipients must be motivated to take a look inside your catalog before they can order. Convince them with your catalog cover, and your catalog profits will increase.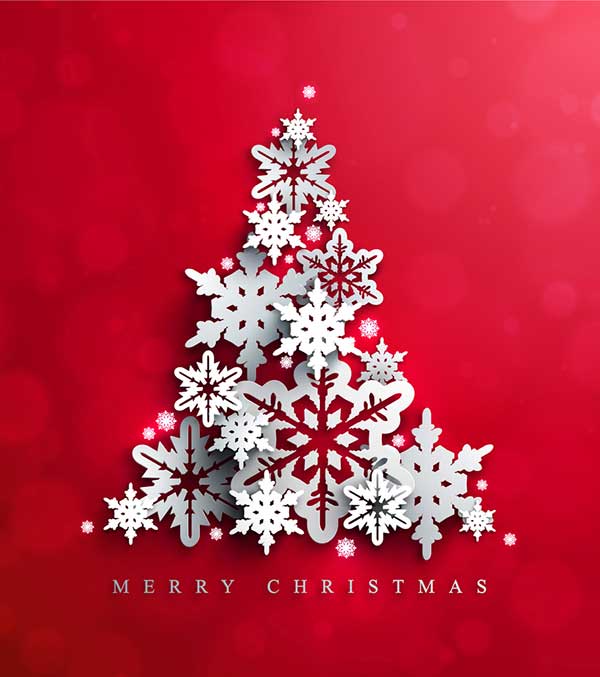 7. Use large, full-color "action" images
You know large, full-color images are great ways to make your products appear more desirable. Another cool catalog marketing tactic is to show your products in use. "Action" shots like this help customers visualize themselves enjoying the benefits of your products.
Fashion catalogs do this by depicting models wearing their clothing, which helps to satisfy self-image. A home entertainment catalog would do well to feature multiple products in a real home theater setup, rather than simple product shots, because it demonstrates how awesome the products look in customers' homes.
8. Write for multiple customer personas
Three different customers might be interested in a given product for three different reasons, so be sure to thoroughly examine your product titles and descriptions to make sure they cover all your customer personas.
Include usage suggestions that position your products as desirable for multiple customer types at once. For example, our pet store's aquarium filter might be small to maximize aquarium viewing, efficient so it cleans well with little electricity usage, and maintenance-free. Three different people might ascribe different weights to each of those benefits, so all three should be mentioned to ensure each potential customer wants to buy the filter.
9. Offer freebies
People love free stuff, so if you can offer freebies such as free shipping, free gift wrapping, or a free Christmas card with a personalized message, you can make a compelling case for ordering from your catalog.
Remember that freebies aren't necessarily expenses; the cost to deliver freebies should be incorporated into your product pricing. The customer might ultimately pay the same, but the psychological effect of getting something free can influence sales.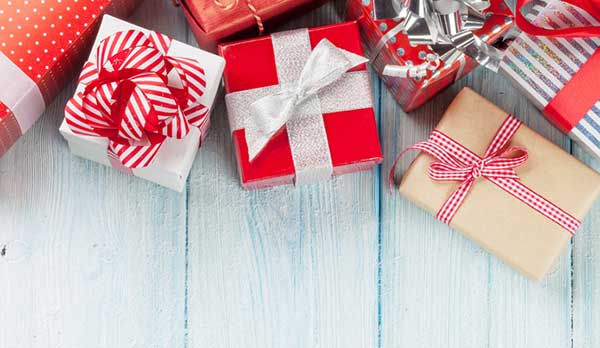 10. Print high-quality catalogs
Catalog print quality serves as a reflection of your company; you want your catalog to look and feel attractive to influence a positive image of your brand and your products.
High-quality catalog printing yields crisp, bright, attractive images. Premium paper stocks such as 15-point velvet covers and 100-lb. gloss text interiors not only look great, they feel good in customers' hands. Thick paper stocks lend a sense of quality to your company and your products; plus, they resist tearing to increase the longevity of your catalogs.
Ready to boost Christmas catalog profits? Maximize your return on investment when you print premium catalogs at discount prices.