Every business wants to boost sales for Thanksgiving and post-Thanksgiving holidays such as Christmas, Hanukkah, and Kwanza. Digital marketing gets a lot of coverage, but real-world statistics make a compelling case for using print marketing to drive Thanksgiving business. The following details 10 ways print marketing can boost Thanksgiving sales for your company this year.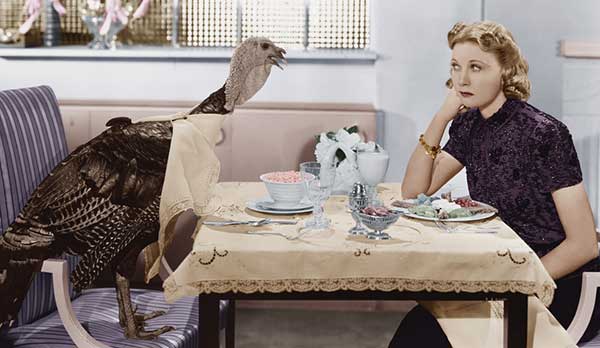 1. Print marketing boasts an outstanding response rate
Direct-mail response rates are on the rise, with a 5.3 percent response rate to house lists and 2.9 percent response rate to prospect lists – the highest since 2003. Compare that to online display (0.9 percent), email (0.6 percent), social media (0.6 percent), and paid search (0.5 percent), and it's easy to see why you should consider printing direct-mail postcards and catalogs to promote your Thanksgiving sales.
2. Print marketing influences impulse purchases
The average person spends more than $110,000 on impulse purchases over a lifetime, and the average impulse buy is worth $41 for men and $31 for women. Five out of every six Americans admit to impulse purchases, and 79 percent of impulse purchases are made in-store – and just 6 percent of impulse purchases are made on smartphones or tablets. It's a perfect reason to print window clings, hang tags, and stickers to market special deals to your in-store customers.
3. Print marketing attracts new (and young) customers
You need to maintain a steady influx of new customers to grow your business, and the youth market provides no shortage of prospects. Despite being born in the Digital Age, millennials say direct-mail marketing is more effective at getting them to take action (30 percent) than email marketing (24 percent). Print might be old news to some, but to millennials constantly exposed to digital media, the tangible, physical nature of print marketing materials is different, special, and valuable.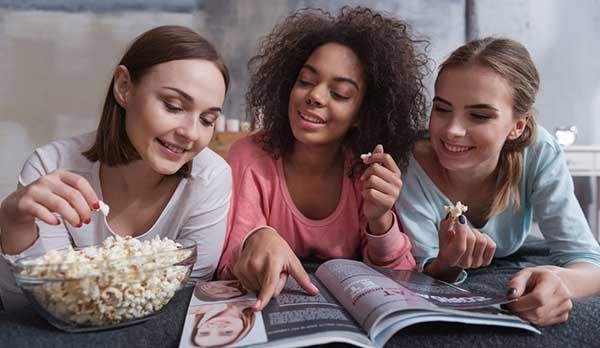 4.  Print marketing means big ROI
On average, spending $167 on direct-mail marketing yields $2,095 in sales – a 1,255 percent return on investment. Direct-mail holiday catalogs, postcards, booklets, and sales letters add up to big business, and Thanksgiving is the perfect time to launch a new campaign.
5. Print marketing reaches customers where competitors aren't
There's no shortage of competition online, and it can be difficult to command attention for your products and services by reaching customers where your competitors aren't looking. However, despite increasing response rates, direct-mail as a marketing channel is expected to see a 19 percent decline in volume over the next year. The good news is that creates more opportunities for you to reach customers in an avenue competitors are ignoring – and enjoy high response rates in many people's preferred marketing medium.
6. Print offers cheap mass marketing
When you consider cost-per-impression – a staple metric employed by digital marketing channels – print is one of the cheapest marketing tools you can employ. Consider this:
A single 4-foot by 8-foot vinyl banner, printed at a cost of $100, could easily reach 1,000 people per day. Keep it up for the month of November, and that amounts to 30,000 views – or a cost of $0.003 per impression
500 wall calendars, printed at a cost of $2,000, could net an average of one impression per person, per day, for an entire year. That amounts to 182,500 views – or a cost of $0.005 per impression
Translate all that into CPM, and you get:
Vinyl banner CPM: $3
Wall calendar CPM: $5
Facebook CPM: $11
As you can see, mass marketing via print can be cheaper than digital marketing tools – a great reason to consider printing Thanksgiving posters, flyers, banners and calendars.
7. Print marketing can be ultra-targeted
Targeted advertising is nearly twice as effective as non-targeted advertising, and direct-mail print marketing makes it easy to target current and past customers as well as those who match your best customer demographics.
What's more, while targeting is a non-issue when it comes to direct-mail, two-thirds of customers feel their privacy is invaded by online tracking for advertising purposes and three-quarters of mobile users feel their privacy is invaded by mobile advertising.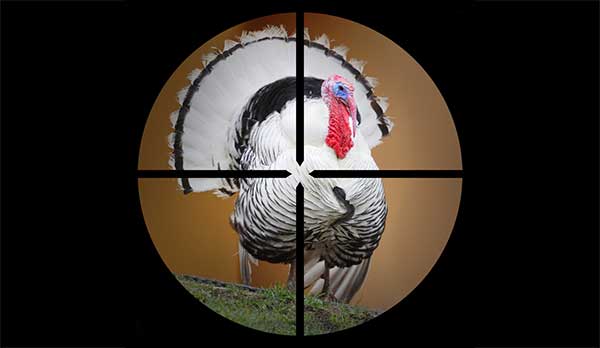 8. Print marketing fuels referrals
People are more four more times likely to buy if they receive a referral from a friend, and print marketing makes referral marketing as easy as slipping a referral card into your customers' shopping bags. Get creative with referral marketing this Thanksgiving and send postcards that offers a "buddy discount" when customers bring a friend in with them.
9. Print offers superior branding
Branding via digital marketing has its limitations; primarily, it's nonexistent as soon as prospects turn away from their screens. Conversely, print marketing can make your brand ubiquitous when you print stickers, posters, flyers, banners, window clings, wall graphics, and other marketing tools that exist in your customers' environments.
10. Print marketing offers impeccable timing
A Thanksgiving tradition for many families is to dig into the Black Friday and Cyber Monday newspaper ads after dinner. Even though everyone knows Thanksgiving is a key time for holiday marketing, print marketing in the form of flyer inserts puts your pitch in front of customers when they're at their most receptive.
Ready to boost Thanksgiving sales with print marketing? Do it for less with discount printing services.