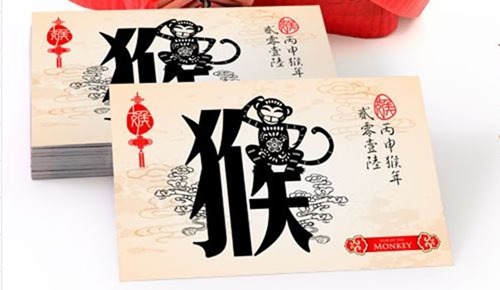 We're not quite two weeks into the new year, but it's already time to revisit your marketing strategy for 2016. A turn of the calendar often means we want to give our marketing a fresh boost to carry us through the next 12 months. Refresh your marketing for the new year with the following ten ideas.
1. Give your business card a makeover
When was the last time you redesigned your business card? If it's been more than a year or two, it's probably time for a makeover. We've dedicated an entire post to this (read it here), but in general you should incorporate ways to make your business card command more attention, tell your story, and even motivate follow-ups. Don't lose sight of today's social environment when you print business cards for 2016!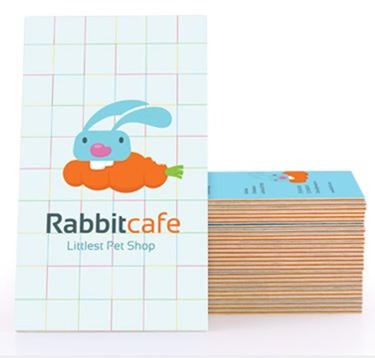 2. Define your goals
This is a major step many small businesses overlook. What are your specific marketing goals for 2016? Answering that question can take time, research, and even a bit of soul-searching; but being able to make sound decisions based on influencing outcomes to meet set goals is well-worth the effort.
3. Spend time with your audience
It's easy to get caught up in the day-to-day operations of running a business, but don't forget who you're serving. Make an effort to spend time with your customers at events, trade shows, conferences, or even in one-to-one meetings, luncheons, and other activities. Don't make it about selling. Instead, make it about listening and observing. Find out what challenges they face and look for solutions. Later, you can figure out ways to provide the solutions to their challenges.
4. Focus on great content
Content marketing is one of the most powerful tools you can leverage, when you do it right. Don't limit yourself to blog posts and website articles, either: a well-written booklet can prove to be one of your best marketing tools, for example, and it offers direct-marketing channel your competitors might be missing out on. Infographic-based posters and flyers are also great content platforms you don't want to ignore.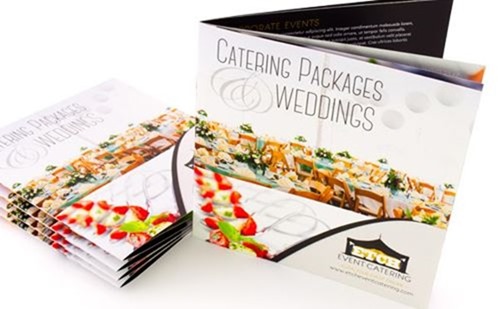 5. Beat your competitors at their own game
You should be monitoring your competitors' marketing efforts (and if you're not, you should start). Subscribe to their mailing lists, get their newsletters (both print and email), and pay attention to how they're reaching your audience. Then, develop a better promotion or a better pitch, or find a unique angle that demonstrates why your company is better. If they send a postcard offering ten percent off, send one offering 15 percent off. Or, send a postcard that explains why the quality of your product or service trumps any discount offer.
6. Try something new
You should always be on the lookout for new marketing opportunities. Do you use direct-mail? Launch a postcard campaign. Have you tried strategically-placed banners? They're affordable and powerful marketing tools. Have you taken to Twitter or Pinterest? Start a board today!
7. Commit to direct-mail marketing
Far too many small businesses take a single swing at direct-mail marketing and give up if the results are underwhelming. However, direct-mail thrives on repetition. If you're going to send one postcard or sales letter, plan to send another in a few weeks; and then another after that. Send your direct-mailers to the same list so the same audience sees your message multiple times. Provided you have a good list and offer, you'll realize greater response the more you send.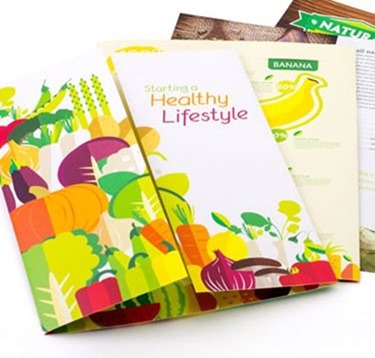 8. Brand your business with stickers
Print fun stickers to share with your audience and help increase brand awareness. Send stickers to industry influencers, especially those who are active on their own blogs or social media. All it takes is for one influential blogger to snap a photo of your sticker on their computer and share it on Twitter or Instagram to expose your brand to thousands of potential customers, backed by a third-party endorsement.
9. Revamp your website
If your website isn't responsive or mobile-ready yet, make it a priority. Consider ways you can use print marketing to drive customers to your website; then, think of ways to use your website to collect addresses and send follow-up sales letters, brochures, booklets, and more. Always give your audience a way to get something more and make them feel special. Disney does a great job of doing this: you can request a free vacation planner DVD or watch the videos online, but either way they're sending you a booklet to help you plan your trip (along with a special offer for Disney resort stays).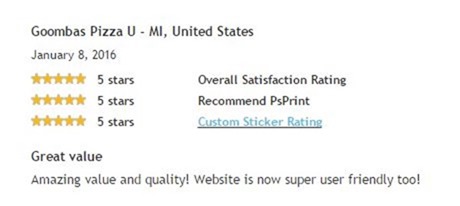 10. Go after reviews – and promote them
Real customer reviews are pure gold in today's social environment. Solicit customer reviews at every opportunity, then publicize them on  your digital and print marketing materials. Customer reviews prove you can deliver as-promised, earn social sharing, and establish the credibility you need to foster long-term customer loyalty. Start planning your 2016 marketing campaign now!