Seeking ways to increase restaurant sales in 2018? There are certainly plenty of opportunities in the $799 billion restaurant industry, considering:
Of course, opportunity brings competition, so your restaurant needs a strong marketing strategy to succeed in 2018. Add the following 10 ways restaurants can boost business to your recipe for success in 2018.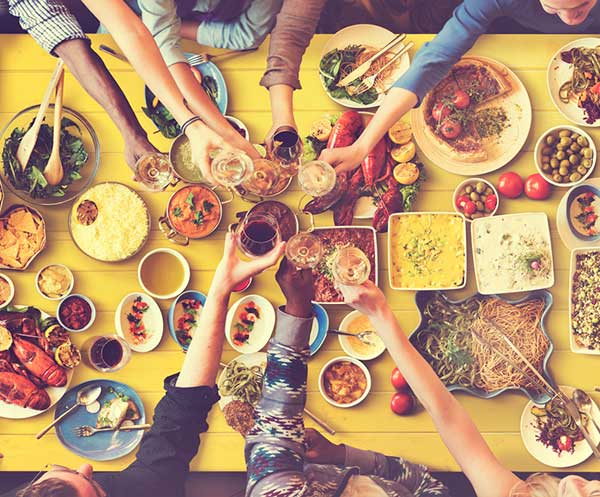 1. Use table tents to drive digital engagement
If you have an app, email newsletter, Facebook page or other social media profile, you can use table tents to drive engagement – which sets you up for continued marketing beyond your establishment's walls.
Ideas include:
Instant discounts for liking or checking in via your social page
A coupon good on the next visit for signing up for your email list
The promise of no-wait online ordering for app downloads
Don't be afraid to get creative, and always consider the incentive from your customers' perspective. Then, print table tents that promote your offer to drive digital engagement.
2. Cater luncheons
If you don't already do this, consider catering luncheons. It can be a great way to boost your lunchtime business. Develop two or three simple "lunch boxes," then print brochures to market your luncheon catering services to local businesses, nonprofit organizations and civic clubs. You can also market your service with flyers and targeted direct-mail postcard printing.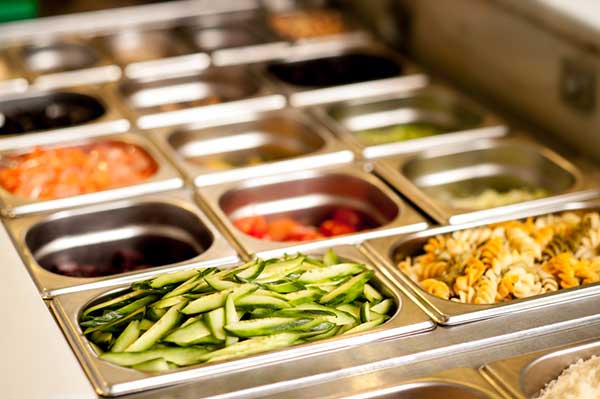 3. Hand out "bounceback" certificates
Does your restaurant enjoy busy lunches but poor dinners? Maybe breakfast is your busy time, but sales dwindle as the day progresses. Print business cards or flyers as "bounce back" certificates designed to get your regular customers back into your restaurant during less-busy times.
Here's one example: You could hand out certificates that offer a buy-one-get-one free or a kids-eat-free special, good only between the hours of 5 p.m. and 7 p.m. That way, you can attract customers who already like your restaurant to come back in – or "bounce back – at a later time, thus boosting overall business.
4. Sell merchandise (and add it to the menu)
A lot of restaurants sell T-shirts, mugs, coolie cups and other merchandise; but you can boost your merchandise sales by adding them to the menu. For example, you might:
Give a "free" glass whenever a certain drink is ordered
Offer a "free" shirt whenever someone is able to eat your famous enormous burger
Offer a "free" coolie cup on to-go orders
Brainstorm fun and unique ways to work merchandise in the next time you print your restaurant menus. Make the merchandise exclusive to the menu item, and this strategy can prove to be a source of additional revenue in 2018.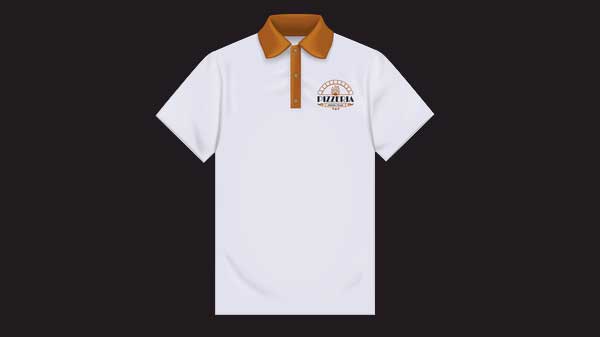 5. Pass out samples
Samples are perfect for introducing your current customer base to new dishes in your restaurant, but you should also consider taking your samples off-site to promote your restaurant in other locations.
Set up shop in a busy area, and offer free samples to passers-by. Make sure everyone who takes a sample also gets your printed flyer, brochure menu, or business card (along with a coupon) to motivate them to visit your restaurant!
6. Launch a loyalty rewards program
Print business cards to serve as loyalty rewards cards you can stamp every time customers visit. Or, print a brochure that promotes your birthday program, then print custom greeting cards to mail to your members on their birthdays. Include a special birthday freebie, and many of your customers will visit your eatery on or around their special days – and bring paying guests with them.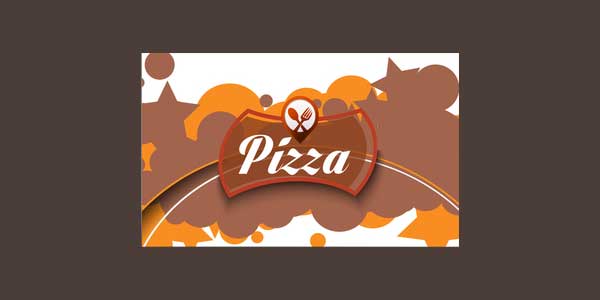 7. Go mobile with car door magnets
Print custom car door magnets featuring your logo, your best dishes, your phone number and/or your website URL, then place them on your vehicles to promote your restaurant on the go. Increase your marketing reach by offering employees an incentive to place car door magnets on their vehicles when they're off-duty.
8. Create a "try 'em all" challenge
Do you have one hundred different types of craft beers? Twenty different types of hot wing sauce? Forty flavors of ice cream? Start a "try 'em all" challenge in which you offer a cool incentive to anyone who is able to try each beer, wing sauce, or ice cream flavor (or whatever it is you sell).
The great thing about this promotion is it's impossible to try them all in one sitting, so you'll be able to attract repeat business – provided your incentive is good enough. It might be a special shirt, guaranteed VIP seating for future visits, or a special mug that's hung from the ceiling, for example – plus shout-outs on your website, social media page, and in your print newsletter.
Print cards that can be stamped for each flavor and visit (you keep them on-hand) to make it easy to track your patron's progress.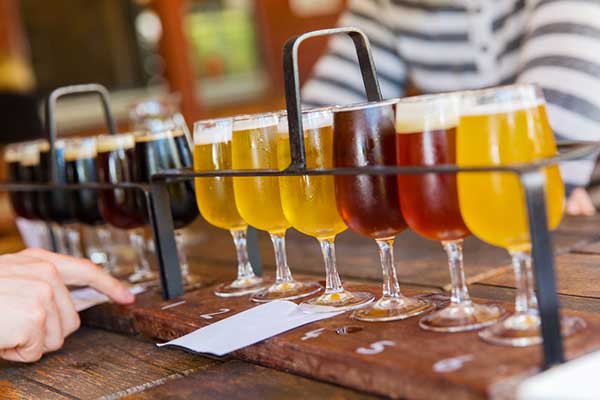 9. Try an edgy promotion
Brainstorm different types of edgy promotions you might offer – the type of promotions that land you press coverage. Don't be afraid to think way outside the box. One example: New Zealand-based Hell Pizza ran a "Friendship's Trial by Fire" promotion in which one slice of pizza in a pie was laced with ultra-hot peppers – and nobody at the table knew who was going to get it. The promo netted $2.3 million in sales with a 400 percent ROI, plus a 17.5 percent increase in new customers. What can you come up with?
Promote your edgy campaign with targeted postcards, posters, flyers, banner printing, printed window clings, and a solid PR strategy.
10. Start a food truck
Food trucks are all the rage, and they're more than mobile restaurants – they can be used as marketing tools for your primary establishment. Outfit a food truck and take it to local festivals or park it in busy food courts over lunch break. Hand out brochure menus and coupons for your main restaurant to attract business to your static location.
Ready to boost business for your restaurant in 2018? Do it for less with premium menu printing and other discount marketing tools.