Did you know summer is perhaps the best season to market your brand to image-savvy customers? According to research by the Journal of Consumer Psychology and reported by Marketo:
Customers are more receptive to messages when it's warm outside
Many brands fail to market during summer months, which creates more opportunities for you
Warm temperatures increase the perception of value, so customers are more likely to buy when temperatures rise
Of course, you'll need a robust summer marketing strategy to improve brand recognition and boost sales. Turn up the heat and make sales on the street with the following 10 ways to take your brand outdoors with summer marketing.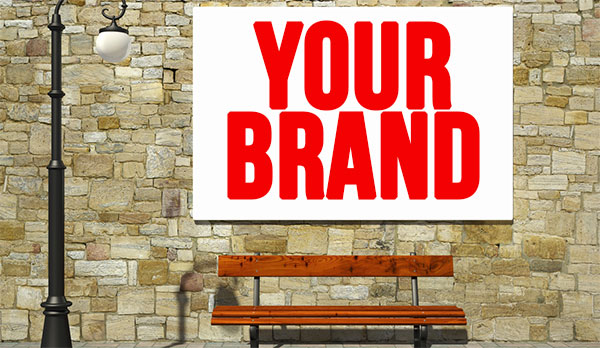 1. Banners
Print large vinyl banners that feature your branding – your logo, colors and tagline – and place them in high-visibility areas to put your brand in front of hundreds or even thousands of potential customers every day.
2. Wall graphics
Outdoor wall graphics are perfect for visual impact. Print wall graphics that showcase your brand and work out deals with building owners to place them in areas where your branding can dominate the landscape.
3. Window clings
Do you have a high-visibility storefront? Don't miss the opportunity to promote your brand with window cling printing. Large window clings can highlight your brand anywhere, not just your own windows. See if you can work out deals with vendors and non-competing businesses to make sure your branding is ubiquitous.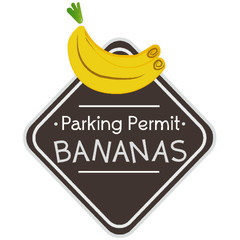 Window cling design by Tara Bartholomew for Bananas
4. Stickers
Stickers are ultra-versatile marketing tools that can be affixed just about anywhere: on windows, doors, walls, mirrors, vending machines, vehicle bumpers, in public areas, and unique, unexpected places that are sure to draw attention to your brand.
5. Car door magnets
Brand your business on-the-go with car door magnet printing. Maximize your reach by recruiting friends, family members, and employees to sport your car door magnets on their vehicles, too – and if you have a fleet of work vehicles, make sure your branding is evident on each.
6. Yard signs
Yard signs are powerful branding tools, especially for home service businesses such as contractors, landscapers, remodelers, roofers and real estate agents. Place yard signs wherever you work to show off your skills and brand your company.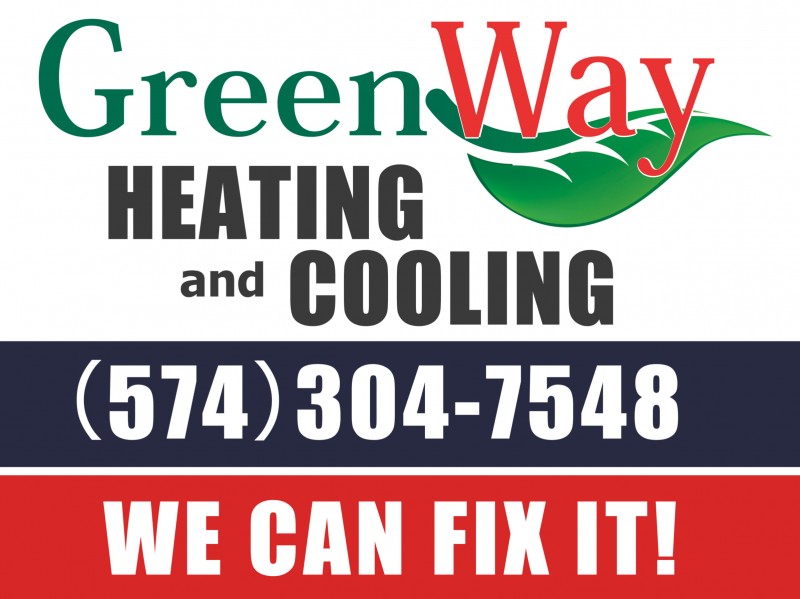 Yard sign for Greenway Heating & Cooling designed by Ethel Coffman
7. Club card flyers
Hit the streets with handfuls of flyers to hand out to passers-by. Club card flyer printing isn't just for nightclubs and bars; it's also a great way to expose the masses to your products and services. A skincare product brand, for example, might hand out flyers along with samples to shoppers in busy downtown retail areas.
8. Attend festivals
Take out festival booths and promote your band with banners, flyers, and stickers. Hand out brochures, booklets, and business cards so prospects can take your brand with them.
9. Sidewalk sales
Set up shop right on the sidewalk. Use banners to draw attention to your sidewalk sale, and hand out flyers to shoppers – even if they don't buy anything. Sidewalk sales can be a great way to promote your brand because they offer highly visible branding alongside a selection of your best products. This helps customers make an association between your brand and what you sell.
10. Host your own event
Outdoor concerts, cookouts, family fun days, and events uniquely relevant to your business are perfect for summer branding. When you host your own event, you're in control of your marketing, so print plenty of banners, flyers, posters, business cards, stickers and other tools that make your brand stand out. If you don't want to host your own event, be a sponsor for events your customers participate in.
Ready to heat up summer sales with a powerful branding campaign? Do it for less with discount brand marketing tools!