Does your real estate agency send regular newsletters? If not, you're missing a golden opportunity to engage with your audience and maintain presence with your target client base. Consider the following:
Good email newsletters might yield a half-percent response rate, while a good print newsletter might boast a 3 to 5 percent response rate
Print newsletters are tangible; they're practically impossible to ignore and their portability makes it easy for recipients to read them anywhere
Print newsletters exude professionalism, an important trait every real estate agent and agency should aspire for and one that holds influence over potential clients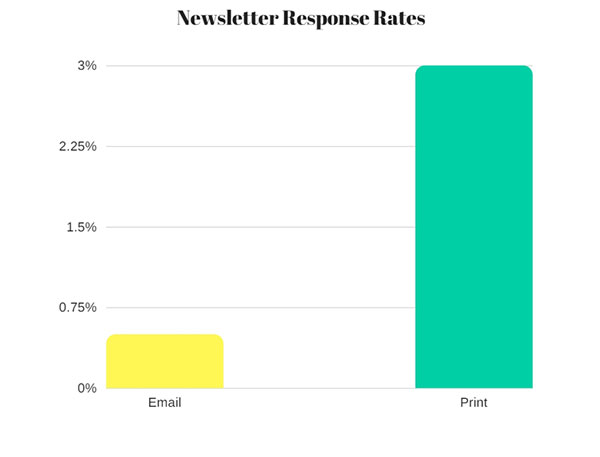 And, while email newsletters should focus on a few topics, a print newsletter can read more like a magazine with multiple topics that are relevant to various types of audiences, including:
First-time homebuyers
Home sellers
Real estate investors
Mortgage brokers
Home builders
Banks and lenders
Luxury homebuyers
Existing clients
Neighborhoods where you've bought or sold homes (or would like to)
Businesses and commercial real estate
Apartments, condos, and rental units
Homeowner associations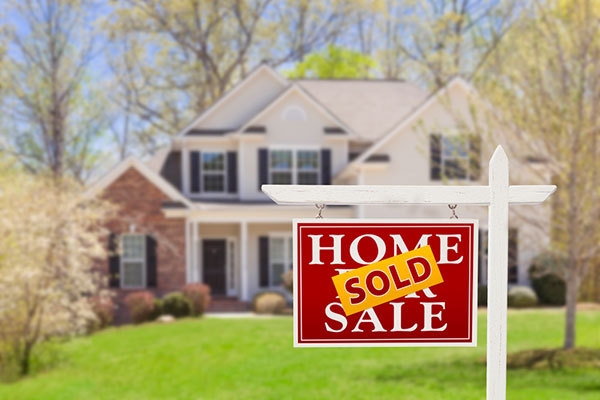 With so many opportunities, it can be easy to become overwhelmed when you try to decide what to write about in your newsletters. Generally-speaking, your newsletter topics should be:
Targeted to your primary audience (yet include smaller articles to help you reach secondary audiences)
Helpful and value-added (to establish your authority and capabilities)
Informative and unbiased (to earn trust and credibility)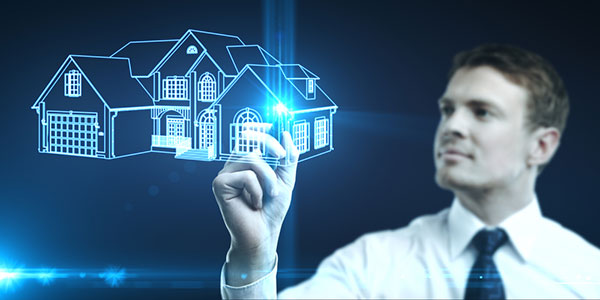 Find inspiration in the following list of 101 newsletter topics you can use to craft compelling print newsletters that help you stand out from competitors and boost your response rate:
Mortgage options for first-time homebuyers
Case studies on how you've helped clients get their dream homes or land investment properties
Customer spotlights that showcase your happy clients
Local real estate market statistics
Local real estate opportunities
How to improve property value (interior and exterior)
Local community statistics (schools, income, unemployment, crime, etc.)
How to decide whether to buy or rent
The benefits of ownership
The benefits of renting
Lease options
Land contracts
How to save for a home loan
How to qualify for a commercial property purchase
Refinancing tips and tricks
How to choose an insurance company
How to choose a renovation contractor
What type(s) of insurance you need (residential, commercial, investment, etc.)
Checklists for homeowners
Checklists for real estate investors (landlords)
How to create a tenant contract (or hire an attorney)
How to find your dream home
Home building advice
Software for tracking real estate investments
Helpful real estate apps
How to find commercial properties
How to find investment properties
How to flip homes
How to find a moving company
Moving checklist
Moving tips and tricks/advice
Hot homebuilding/remodeling trends
Legislation that affects homeownership, commercial properties, and/or real estate investing
How to save energy for cheaper utility bills
DIY home repair guides
Home safety advice
Local codes for apartments or commercial properties
How to prepare home and yard for winter/summer, etc.
Should you add on to your home?
Should you rent out space over your garage?
How to make homes kid proof
How to make homes pet proof
Buying guides for furnishings, drapery, carpeting, roofing, etc.
Home technology upgrades ("smart homes")
How to maintain historic properties
How to get a property listed as historic (plus benefits and drawbacks)
How to make homes, apartments, condos, and commercial properties accessible for seniors and handicapped individuals
How to stage your home for sale
How a real estate agent can help you buy or sell
Recommended vendors (lenders, contractors, lawncare services, etc.)
Interior decorating hints and tips
How to choose the right paint color
Replacement window comparisons
Should you buy solar roofing?
Value properties for sale
Investment properties for sale
Your recently sold listings
Your newest listings
Client testimonials
Why clients should work with you
Interviews with local real estate agents, mortgage brokers and lenders, homebuilders, and more
Tax tips for buying and selling real estate
Tips for investing in real estate
Local housing reports (interest rates, credit scores, loan applications, approval rates, home buying and selling rates, which markets are excelling and which are declining, etc.)
How to buy homes out of foreclosure
How to buy or sell homes via short sale
Average home selling/buying timelines
Should you get a home inspection?
DIY home inspection checklist
All about FHA loans
How to know when it's time to refinance
Why it's a buyer's market/seller's market
Agency statistics and news (how many properties sold this year, awards, achievements, etc.)
What to do when you can't get a loan
Vacation home/second home buying tips and tricks
Housing and travel tips for "snowbirds"
Equity loan advice
Reverse mortgages
Consolidation loans
How to find the right neighborhood to move into
Pest control tips, tricks, and vendors
Sustainable housing
Local low-income housing
Recent scams to avoid
Should you sell For Sale By Owner (FSBO)? Pros and cons
What fair housing means
How to start a home owners association
HOA tips and advice
Local hotspots (entertainment, restaurants, parks, zoos, golf, and more)
Should you add a pool to your property?
Building a guest house
Niche real estate issues and advice: commercial, farms, apartments, condos, restaurants and bars, businesses, etc.
Staff spotlights
Opinions
Photo roundup: Hot properties, luxury homes, before-and-after remodeling, etc.
Senior housing and retirement communities
Replacement window options, pros, and cons
Best local neighborhoods for luxury living
Best local neighborhoods for families
Family-friendly home features to look for
How to negotiate a real estate sale (buying or selling)
Inspired to create your own real estate newsletter? Do it for less with premium discount newsletter printing!