Last year, Americans spent $18.4 billion on Easter – and more than 81 percent of Americans celebrate the holiday annually. With millions of celebrants spending billions of dollars, there's plenty of opportunity for you to cash in on Easter. All you need is the right marketing strategy. Find inspiration in the following 20 Easter marketing tips that work.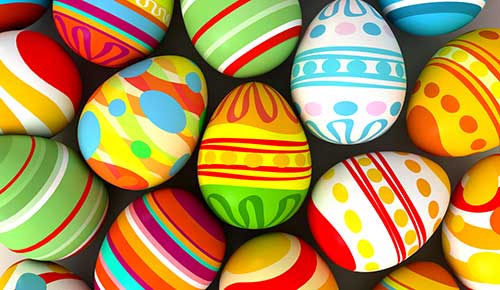 1. Be the early bird
Start your Easter marketing efforts early to beat your competitors to the punch. Getting an early start not only helps you attract early bird shoppers, it also makes it easy to take advantage of last-minute marketing opportunities.
2. Be repetitive
Repetition is key to marketing success, no matter the holiday or season. Develop an Easter marketing strategy that incorporates repetition to bolster your success – for example, you might plan to send three direct-mailers leading up to Easter instead of a single direct-mail postcard.
3. Market across multiple channels
Use a variety of marketing channels to reach Easter customers: direct-mail marketing, outdoor marketing, point-of-sale marketing, flyer marketing, email marketing, social media marketing, print ads, radio and TV. The more your audience sees your Easter promos, the more likely they are to buy.
4. Make Easter discounts fun
Give customers a fun, Easter-themed reason to shop at your store and get discounts at the same time. For example, you might let customers toss plastic eggs into Easter baskets, each marked with a different discount.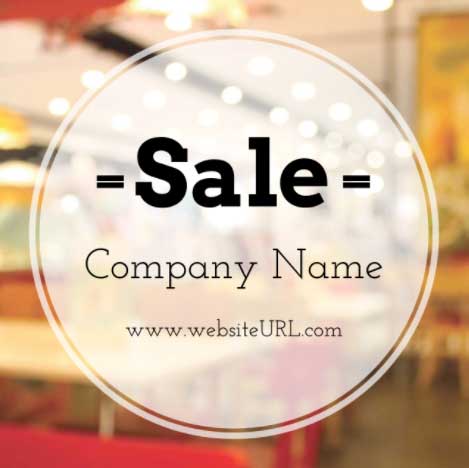 5. Host an egg hunt
Egg hunts are great ways to get families involved and simultaneously promote your brand, but they can also be used to give adults an incentive to shop at your store: hide plastic eggs stuffed with special discounts and prizes throughout your store, then promote your cool idea via multiple marketing channels. Another idea: print custom Easter egg stickers, apply them to Easter eggs stuffed with gift cards, then hide them in public places. Snap a photo and give clues to their locations on social media to encourage families to go in search!
6. Create Easter basket bundles
Easter basket bundles make perfect Easter gifts. You can make yours more profitable by bundling bestsellers with slow-movers at discount prices. You'll double your revenue and clear inventory at the same time.
7. Promote convenient Easter incentives
Make shopping convenient for customers with incentives such as free two-day shipping, free gift-wrapping or add-on greeting cards. Many people are busy; incentives like these make their lives easier.
8. Partner with other businesses
You can partner with non-competing businesses that share your customer base to offer discounted bundle packages that increase sales for everyone. For example, a hairstylist might partner with a massage therapist and a day spa to offer an Easter pamper package. Another popular idea: work with nearby businesses to create a "bunny trail" packed with cool freebies for families (and designed to get them in your stores).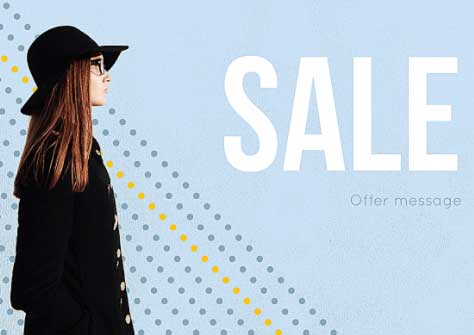 9. Increase impulse sales
Impulse purchases are major profit drives for retail stores. You can increase impulse sales by printing Easter stickers, hang tags, and window clings designed to draw people into your store or make a last-second purchase.
10. Host a charity drive
Make your store a drop-off location for a charity drive: food, clothing, jackets, shoes, toys, phones and more. Offer to match donations to give cause-minded customers a powerful incentive to donate through you instead of another channel. Charity is great for PR and the soul; and, it can bring customers into your store to make purchases.
11. Create an Easter menu
If you operate a restaurant, print a special Easter menu with unique seasonal items. Make these dishes available for a limited-time only to motivate a lot of sales in a short amount of time.
12. Be the bunny
It might be tired, old and cliched, but it works: swallow your pride, put on the bunny suit, and hand out flyers to people passing by your store, in the mall, or in other strategic locations. Or, have one of your employees do it!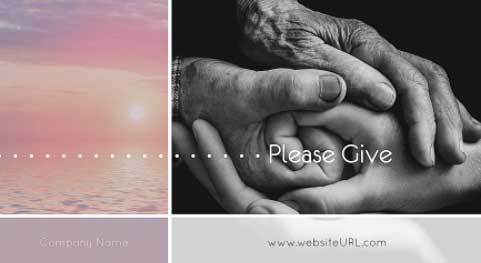 13. Hop to Easter sales
Print large stickers shaped like bunny paw prints, then place them on the floor of your store to lead customers to your Easter sales. Make sure you strategically place impulse purchase items along the trail!
14. Get personal with Easter greeting cards
Print custom Easter greeting cards and send them to your best customers. Include a handwritten note and personal sentiment, if possible. Wishing customers a Happy Easter might not lead to immediate sales, but the personal sentiment will ensure you're top-of-mind when they are ready to buy.
15. Print Easter coloring books
Print Easter-themed coloring books and bundle them with flyers to send via direct-mail. Your marketing package will be opened by families – kids will get the coloring books, and adults will see your Easter deals.
16. Print die-cut postcards to command attention
Print die-cut postcards in traditional Easter shapes such as eggs and bunnies to ensure your mailers get noticed. Add in a strong benefit statement and a special limited-time offer, and you have a winning postcard marketing campaign for Easter.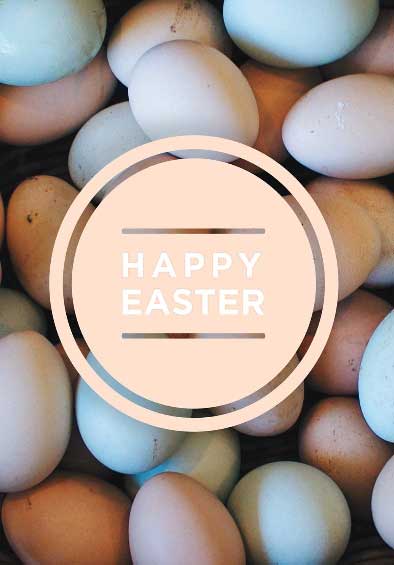 17. Print Easter booklets
Booklet printing is a cool way to give your audience value and promote your products and services at the same time. Ideas include Easter cookbooks and Easter how-to's, such as how to host the perfect Easter dinner or how to make 20 family-friendly Easter crafts.
18. Promote Easter sales in your newsletters
If you mail print newsletters to your customers, don't miss the opportunity to promote your Easter sales. Like booklets, newsletters are perfect for simultaneously giving value and marketing your products and services.
19. Launch a loyalty/rewards card program
Maximize profits by launching a new loyalty/rewards card program this Easter. For example, anyone who purchases $50 or more might be eligible for your VIP rewards program. If they make six or more similar purchases over the next six months, they get a great incentive. The initial purchase qualifier can motivate customers to add another item to their carts at checkout, while the incentive brings them back month after month.
20. Make your own Easter marketing tools
Save money and boost your return on investment by designing your own Easter postcards, greeting cards, stickers and flyers online. It's fast and easy with PsPrint's free marketing templates and online design tool. Check out these free Easter templates to get started.
Ready to make this Easter your most profitable yet? Maximize your Easter return on investment with discount printing services today!