Want sizzling sales this summer? Start with the following 25 cool summer marketing ideas.
1. Give away cool (branded) stuff
Forget the umbrellas and koozies, this summer get in your customers' heads with branded, relevant giveaways they'll love. Do you cater to the adventure crowd? Give away river rafting tubes adorned with your logo. Want to reach soccer moms? Try branded folding chairs!
2. Host family night
If your business is well-suited to families, consider hosting a special family night each week or month during the summer. Add special activities or discounts just for family night. Restaurants and recreation-related businesses are perfect candidates for family night.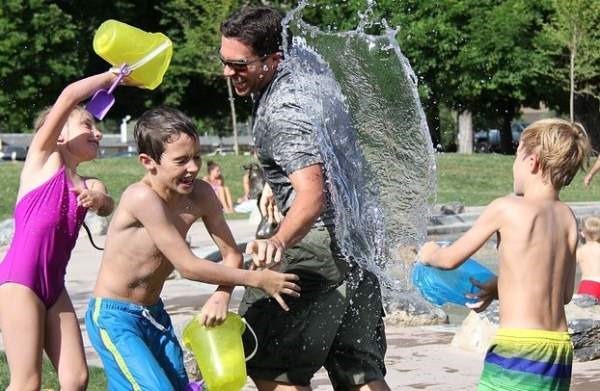 3. Special summer loyalty cards
Print loyalty/rewards cards just for the summer season. Offer a special discount when the cards are filled, and require they be completed by the end of summer to redeem the reward. For an even bigger splash, put all cards that are completed on time into a drawing for a special grand prize.
4. Summer social media sweepstakes
Use an app such as ShortStack to launch a social media sweepstakes. Give away a weekend getaway or other prize in return for entries, which you can add to your email list or mailing list.
5. Door hanger marketing
Summer is the perfect season for door hanger marketing, and it doesn't take much time or money to launch a successful door hanger marketing campaign.
6. Giveaways for referrals
Launch a summer customer referral program in which you offer your customers a prize, gift, or discount in return for referring you to new customers.
7. Sidewalk sales
If you operate a retail business in a busy shopping area, take to the outdoors by bringing your store to the sidewalk. Sidewalks sales are great ways to get customers browsing and buying when they might have otherwise simply passed by.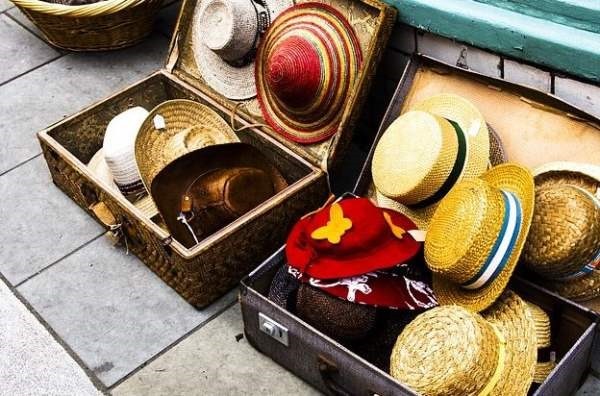 8. Host an event
From cookouts to concerts to 5Ks and even wife carrying contests, summer is perfect for wacky promotions that put your company front and center.
9. Summer catalogs
Send direct-mail catalogs featuring your summer styles and sales to a well-targeted mailing list to boost sales this season.
10. Write summer blog posts
If you have a blog, write posts related to summer: helpful hints and how-to's that solve your customers' problems and are relevant to your products and services are excellent topic ideas.
11. Partner with others
Partner with non-competing businesses that share the same customer base to create special summer promotions. A hotel and water park might team up, for example, for a special family weekend promotion.
12. Sidewalk misters
If you don't want to hold sidewalk sales, try setting up sidewalk misters on the hottest days. Make sure your window display invites customers in.
13. Scavenger hunt
If your customers are local, consider holding a special summer scavenger hunt around your city and running it via Facebook. A pizzeria, for example, might hide a gift card near a local landmark each week, then post a nearby photo as a clue to its location.
14. Posters, flyers, and banners
Many people love to be outdoors during the summer; thus, your marketing should follow suit. Posters, flyers, and banners are cost-effective ways to reach your customers outside and at outdoor events such as concerts, sports games, and festivals.
15. Give "freebies for freedom"
Independence Day is a great holiday for giving away freebies, especially if tied into the freedom theme. Freebies can help you market your business by pulling customers in for a closer look at your other products and services.
16. Host a community clean-up day
Service projects sponsored by your company can get great PR and help you network with like-minded people. Since the weather is nice, a community clean-up day is a great way to give back to the customers who support you. A park, stretch of roadway, or a busy beach are good places to look for projects.
17. Celebrate zany holidays
Have a bit of fun with your summer marketing and celebrate offbeat holidays that are relevant to your company. Did you know July 1 is National Creative Ice Cream Flavor Day? Think of the promotions a restaurant or ice cream shop could run with that!
18. Post tons of photos
Post tons of great photos featuring your business and your customers this summer. The more interesting your photos, the more engagement they'll get, and the more your brand will get out.
19. Print summer how-to booklets
Print helpful booklets that tell your customers how to do something desirable. Make sure it's relevant to your business so you can find opportunities to promote your products and services throughout your booklets. A landscaping company might publish a how-to booklet featuring summer backyard maintenance tips, for example, while a mechanic might give customers a summer car care guide or vacation car checklist.
20. Boast the best booth at summer festivals
Turn your summer festival booth into a fun attraction festival-goers won't want to miss, and gain great exposure for your brand, products, and services at the same time. Can you come up with an entertaining product demo?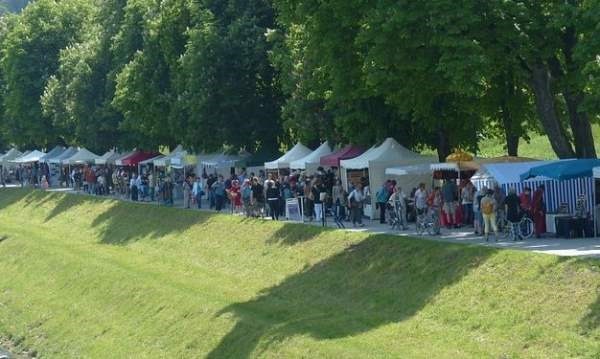 21. Facebook summer photo contest
Launch a photo contest on Facebook in which your fans are asked to post summer-themed photos that are relevant to your business. All that user-generated content will get a ton of shares. Create incentives such as discounts and a grand prize for the winning participant, selected by voters (or likes).
22. Break a world record
There are a lot of odd, yet fun, world records out there. See if there are any relevant to your business you might be able to break this summer. Doing so can get a lot of customers to participant and outstanding publicity for your business.
23. Seek speaking engagements
Seek opportunities for speaking engagements in which you can entertain and educate targeted audiences all at once. Find groups that already meet and whose members are in your target audience to identify opportunities.
24. Place stickers everywhere
Stickers placed in public areas, unexpected places (such as public restrooms and stairwells), and on vehicles can help increase awareness of your brand this summer. Make sure you get permission to stick them on first!
25. Create a summer networking group
Get together with other local business owners for summer fun and networking events. You might, for example, go golfing with a group once each month; or, you might plan a monthly spa day or after-hours event. Use the opportunity to share ideas and referrals with one another. Need printing for your summer marketing strategy? Get summer printing discounts!