Father's Day accounts for nearly $13 billion in annual sales, and if you want to get your fair share (or more) of the pie you'll need a sound marketing strategy. Find inspiration in the following 25 Father's Day marketing ideas.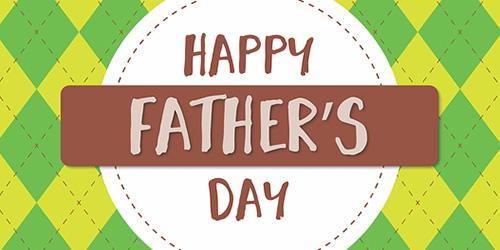 1. Postcard-to-website coupon
Create a special online Father's Day discount offer and promote it with direct-mail postcards. Include a coupon code redeemable on your website to track your return on investment.
2. Father's Day gift guide
Print gift guide booklets for Father's Day to help customers find the perfect gifts. Pack your booklet with value-added information to help them make the best buying decisions, and include plenty of large full-color images to help create desire. Sweeten the deal with a special Father's Day coupon.
3. Target buyers
Keep in mind the primary Father's Day buyers are adult children and moms. To maximize return on investment, your Father's Day marketing campaigns should target accordingly.
4. Partner with another business
Partner with a non-competing business to double your marketing reach. A mechanic could partner with a car wash to offer a discounted tune-up and detail package, for example. Seek out a complimentary and non-competing partner to launch a Father's Day promotion that increases business for both companies and provides customers with a great gift at a discount price: a win-win-win situation.
5. Spotlight dads
Ask customers to share photos and stories about their dads, then spotlight them in your direct-mail newsletter, email blasts, and Facebook page. This is a great way to engage customers and demonstrate your appreciation for fathers. Add in a special Father's Day offer that can piggyback on the shares you'll get.
6. Make it easy for dads to drop a hint
Your buyers are kids and moms, but you can make it easy for dads to drop a hint about what they want with a targeted direct-mail marketing campaign. Get creative by sending postcards to dads that instruct them to leave the postcards where their children or wives will see them, along with copy such as "Hint, hint… need a Father's Day gift idea?" Or, sent a sales letter with a refrigerator magnet so dads can leave their gift hints where everyone will see them.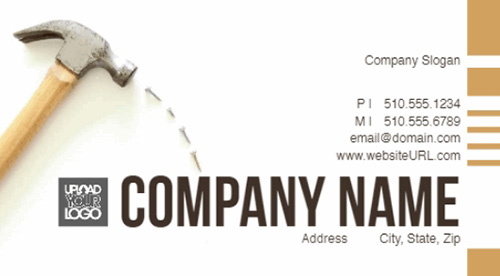 Free customizable magnet design template from PsPrint Design Library
7. Hold a "treat yourself" sale
Send invitation cards inviting dads to a special "treat yourself" Father's Day sale, exclusively for "men who know what they want and how to get it."
8. Host public product demos
Host a product demo in a busy shopping area such as a mall or on the sidewalk near downtown shops – anywhere that boasts plenty of customer foot traffic. Showcase your products and have brochures or coupon cards on-hand as takeaways, and be prepared to make instant sales.
9. Play on family experiences
Consider how your customers spend time with their kids, then develop a promotion that ties those experiences in with your products. One example: many fathers have their children help wash their cars, so an auto parts store could put together a car wash package. Another example: an outdoors retailer could put together a father/child camping or fishing promotion.
10. Offer free gift wrapping
Free gift wrapping is a simple yet effective way to entice customers to buy from you instead of your competitors. Kids (and moms) are busy, so offer to wrap their Father's Day gifts for free (in father-centric wrapping paper, no less) to make buying from you a time-saving no-brainer.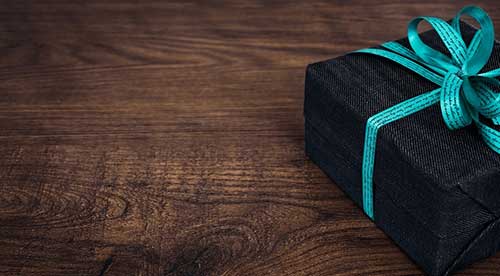 11. Father's Day banners
If you're holding a Father's Day sale in a local market, strategically-placed banners might be all you need to get the word out. Print large banners and place them in prominent areas to make sure everyone in town knows about your Father's Day deals.
12. Cross-sell greeting cards
Design and print your own custom Father's Day greeting cards, then place them on your counter or in an attention-getting display rack at your retail shop to boost profits from impulse purchases.
13. Window clings
Speaking of impulse purchases, if you operate in an area with plenty of foot traffic you can print window clings to promote your Father's Day specials. Window clings turn window shoppers into customers!
14. Father/child getaway giveaway
Many dads love to take their children camping, fishing, or to the golf course. Put together a special Father's Day getaway giveaway: anyone who makes a purchase from your store gets entered into a drawing to win gear or even a free trip.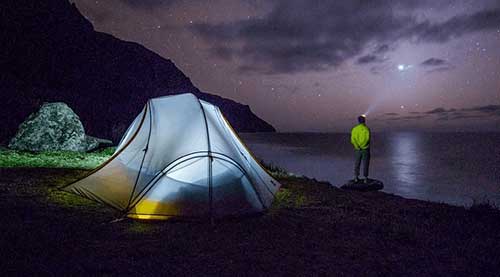 15. Father's Day gift bundles
Help your customers buy the perfect Father's Day gift by bundling products together at a discount price. Customers save money on cool multi-product gifts, and you get to move more products and boost profits given the higher average ticket.
16. Father/child gift certificates
Sell gift certificates that make it easy for kids to treat dads to lunch, a round of golf, or a night at the comedy club. You might sell the gift certificates based on two people, with the price adjusted to reflect 50 percent off for fathers.
17. Offer unique alternatives
Make other gifts seem "blah" and offer an exciting alternative dads will love: "Forget ties and golf balls… give your dad something he really wants!"
18. Car door magnets
Broadcast your Father's Day specials everywhere you go with car door magnets. Print car door magnets for your entire fleet (and recruit employees, family, and friends) to maximize your exposure all over town.
19. Door hangers
Door hangers are perfect for promoting Father's Day sales in targeted neighborhoods, and offer excellent targeted for certain types of businesses. A landscaping company, for example, can identify likely customers who need their services simply by walking through neighborhoods with a stack of door hangers.
20. Father's Day hang tags
Print large hang tags to draw attention to your special Father's Day sale items. This is a great way to promote in-store impulse purchases!

21. Hand out flyers
If you operate a retail location in a busy mall or other shopping district, you can direct customers to your store by taking to the streets to hand out flyers that promote your Father's Day sales.
22. Outdoor wall graphics
Want to command attention for your Father's Day specials? Print a large outdoor wall graphic and place in on the side of a prominent building. Work out a deal with property owners that puts your promotion front-and-center so everyone who passes by takes notice.
23. Short run posters
Poster marketing can be a powerful way to promote your Father's Day sales, and you can minimize your investment by taking advantage of short run posters. Short run posters can be printed in quantities of one to fifty so you can target only those locations frequented by your audience.
24. Table tents
If you operate a restaurant, bistro, bar, grill, or similar establishment, table tents are excellent marketing tools because they present a well-targeted audience (your current customers) with relevant offers they're likely to respond to. If you don't operate an eatery, you can still use table tents for marketing: see if you can partner with a restaurant to put your offer on one side of the table tents and theirs on the other.
25. Custom stickers
You can print custom stickers featuring your Father's Day specials and place them anywhere and everywhere your customers will see them. Get creative and be memorable: for example, stickers placed on golf carts are sure to get noticed!
Ready to plan your Father's Day marketing campaign. Boost your return on investment with discount printing.