If you're looking for a list of Fourth of July marketing ideas, you've come to the right place! Independence Day presents an excellent marketing opportunity for your business. You can find inspiration in various Fourth of July themes: freedom, liberty, revolution, patriotism, military, backyard barbecues, family getaways, cool water and searing heat, and of course seasonal summer sales. The following lists 25 Fourth of July marketing ideas you can use to boost sales this summer.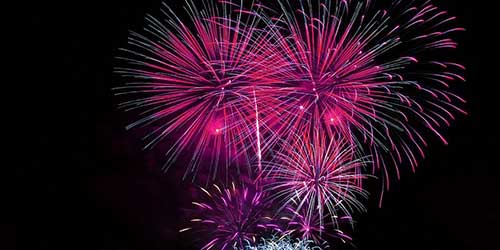 1. Red, white and blue sale
You can hold a special red, white and blue sale in which each color represents a different level of discount: red for 5%, white for 10%, and blue for 15%, for example. Use banners and direct-mail postcards to promote your special Fourth of July sale.
2. Founding fathers
If your business is built on tradition, you can incorporate a "founding fathers" theme into your Independence Day marketing. Want to be whimsical? Maybe your deals are so good they'd make George Washington lie to get in on the action.
3. Creative, attention-getting images
Consider common Fourth of July themes, then brainstorm ways you add a unique head-turning twist. What would happen if Paul Revere rode his horse backwards? Is that a problem your business can solve?
4. Patriotic tie-ins
Why do real Americans buy from you? Are your products made in America? Do you employ Americans? Is your product undoubtedly and uniquely American? See how you can tie your business in to patriotic themes.
5. Freedom from the competition
How do your competitors trap customers? How can you liberate them by offering a better product, service, or deal? Use direct-mail postcards, flyers, and banners to get the word out.
6. Sponsor events
Earn powerful brand recognition by sponsoring high-profile Fourth of July events. If possible, get a booth for unique and memorable product demonstrations. Be sure to have plenty of business card and brochure takeaways on-hand!
7. Fireworks lookout
Does your restaurant, diner, or bar patio boast the perfect vantage point for Fourth of July fireworks? You can use posters, flyers, and direct-mail postcards to invite guests to enjoy a great discount and the best view.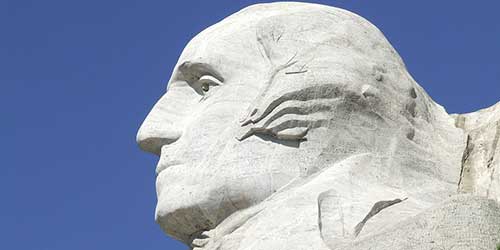 8. Fourth of July planner booklet
If your business caters to the vacation/travel, outdoor living, or party industries, you can print booklets with helpful tips about how to take the perfect Fourth of July vacation or host the perfect Independence Day party. Be sure to sprinkle mentions of your products and services throughout.
9. Patriotic window clings
Print patriotic window clings featuring attention-getting designs and prominently place them so passers-by take notice. Window clings can be a great way to draw customers into your store for impulse purchases.
10. Special coupon code
Do you print coupon codes on your direct-mailers and other marketing materials? If so, make your Fourth of July coupon codes memorable. "FOURTH" and "LIBERTY" are examples.
11. Hold a photo contest
Ask customers or followers to post their best Fourth of July photos on your social media pages, then reward the winners. This is a good way to engage fans in fun, relevant marketing. Print flyers or feature the contest in your newsletter to let people know what they can win.
12. Liberating case studies
If you're a B2B company, you can create case studies that demonstrate how you've liberated other customers to share with prospects. Print case studies on sales sheets, in brochures, or in booklets to leave behind.
13. Create a Fourth of July tips series
Create a series of social media posts centered around helpful Fourth of July how-to's leading up to the holiday. Work your products and services into the mix to drum up business.
14. Print special Fourth of July cookbooks
Grocery stores and specialty food companies can print special Fourth of July cookbooks packed with recommended recipes. It's a great way to get customers to think outside the box and try (and buy) something new.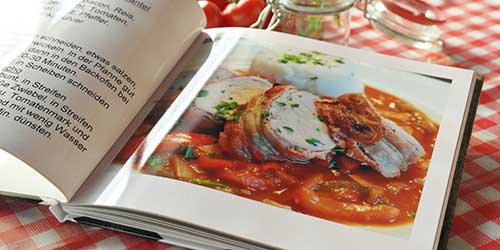 15. Play dress-up
Encourage customers to arrive in their best patriotic outfit to receive a discount. Be sure to snap photos to share in your newsletters and on your social media pages!
16. Freebies for freedom
Create a special freebie promotion to coincide with Independence Day. Buy-one-get-one's and free product or service upgrades are good examples.
17. Volume discounts
Some companies offer discounts for buying in bulk. You could offer discounts for shopping in bulk; for example, you could offer 5 percent off for every person in a group that buys together (up to, say, a 5-person 25 percent off limit).
18. Sidewalk or mall demonstrations
Product demonstrations can be fun, and if you put on a good show plenty of potential customers will stop to watch. Set up shop along the sidewalk in a shopping area or inside the mall and show off what you do best. Be sure to have plenty of brochures or catalogs as takeaways.
19. Fourth of July catalog edition
If you're the source for Independence Day supplies or fashion, you can print a special Fourth of July catalog edition and send it to a well-targeted mailing list comprised of likely buyers.
20. Big, big banners
Want to get your message in front of hundreds or even thousands of people every day? Print oversized banners and place them in prominent areas. A popular fireworks viewing hotspot or Fourth of July event might be just the ticket.
21. Print patriotic magnets
Print a patriotic message on magnets and hand them out to potential customers. Include your message and branding so they're reminded of you every time they go to the fridge.
22. Lead with stickers
Like Washington leading his troops to freedom, you can lead your customers to your special sales. Print floor stickers that look like Washington's footsteps and have customers follow them to your in-store displays.
23. Event posters
Hosting a special Fourth of July event or fundraiser? Blanket your town with event posters to make sure everyone knows about it.
24. Independence night flyers
If you operate a night club in an entertainment district, you can print club card flyers and send employees to the streets to hand the out to passers-by. Make your flyers redeemable for a drink, entrée, or other perk such as VIP seating.
25. A revolutionary approach
How have your revolutionized your industry? How is your business revolutionary compared to your competitors? Make your message about inviting your customers to join the revolution this Fourth of July!
Ready to print your Fourth of July marketing tools? Maximize your ROI with discount printing!