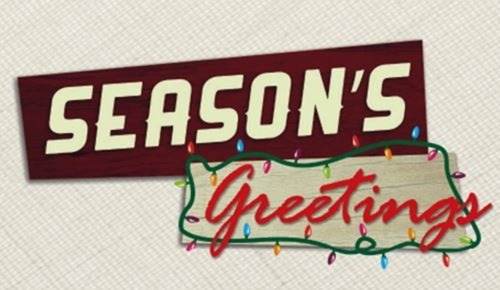 The holiday season is here, but that doesn't mean it's too late to launch holiday marketing campaigns that boost your end-of-year sales. For your inspiration, the following lists 25 holiday marketing ideas you can use promote your business, products, and services.
1. Offer gift-wrapping
Get last-minute holiday shoppers in your store with free or affordable gift-wrapping, which is a great way to cater to customers while still building revenue.
2. Window clings
Window clings can be great ways to promote retail holiday sales. Place window clings in prominent locations to drive holiday shoppers into your store.
3. Social media deals
Market last-minute holiday deals with social media services such as Facebook and Twitter. Post images of your discounted items and tell customers exactly how to take advantage of your offers.
4. Personalized holiday cards
Print custom holiday cards and send them to your customers. Personalize them with your own design and company information. You can even include handwritten text and/or a relevant gift.
5. Partner with others
Develop a special holiday package with other businesses that share your target customer base but do not directly compete. A hotel, for example, might partner with a restaurant and theater to offer a holiday couples getaway package.
6. Giant floor stickers
Print giant floor stickers that lead customers to your best sales (or most profitable).
7. Calendars
The holiday season is the perfect time to give away calendars that work to promote your business year-round. Print calendars that are relevant to your customers and your company, and offer seasonal coupons/coupon codes to boost sales every month of the year.
8. Bundle gifts
Bundle items that aren't moving as well as you'd like into custom holiday gift baskets. You get to promote perfect one-and-done gifts while moving excess inventory and boosting sales.
9. Host an event
One popular idea is to have Santa visit your store, which attracts families to your location. Or,  you can run a special one-hour only heavy-discount sale. Think about what events your audience will respond to, then host your own!
10. Giveaway sweepstakes
Holiday sweepstakes are a great way to get customers to buy from you – and collect valuable contact information and other data while you're at it. Offer an entry for each purchase of $50 or more made at your store during the holiday season (as an example).
11. Promote with posters
Large posters strategically-placed in busy shopping districts and areas your audience congregates can command attention for holiday sales, online or off.
12. Car door magnets
Market on-the-go with car door magnets, which are cost-effective and easy ways to spread the word about your holiday sales all over town.
13. Hang tags
Print large, attention-getting hang tags with special discounts to motivate impulse purchases at your retail store.
14. Flyers
Blanket your town with cost-effective flyers that market your holiday specials. Include a coupon or coupon code to help track response.
15. Mini-catalog postcards
If you don't have time to put together a full-blown catalog, you can print postcards featuring your best product or a small sample of the types of products you sell. Tell customers to visit your brick-and-mortar store or website to see your full lineup, then sweeten the deal with a time-limited holiday coupon.
16. Magnets
Print magnets to give away to every shopper; make them funny, attention-getting, or useful, and customers will stick them on their refrigerators so they'll be reminded of you every time they're in their kitchens.
17. Hold a contest
Contests can be great ways to earn free media coverage and often get great play on social media. Get creative with your contest and require customers to either make a purchase or register via email to enter.
18. Business cards in shopping bags
Print business cards as coupons and slip them into shopping bags (or hand them to customers directly) whenever they buy from you. Focus on getting post-holiday business; thus, you're using the holidays to generate new sales in the new year.
19. Get a street team
Put together a street team to hand out flyers with special incentives to drive customers to your business during busy holiday shopping weekends.
20. Gift cards
Print gift cards to sell to customers who aren't sure exactly what to get the people on their list – but know you have it!
21. Large vinyl banners
Attract business from afar with large vinyl banners that can be seen across the mall, through the parking lot, and down the street.
22. Highlight your unique benefits
You might not be able to compete with the big box stores on price, so showcase how you're better: personal service, better niche selection, unique gifts, etc.
23. Booklets
How-to booklets make perfect add-ons for some businesses. Print a guide to building a home entertainment system, for example, or how to take care of a new puppy. You can give your booklets away in the interest of establishing credibility and generating follow-up sales; or, you can sell your booklets to help boost profits.
24. Host a fun incentive sale
Light up social media with your brand by hosting a fun incentive sales. You might, for example, offer ten percent off to anyone who comes wearing a Santa hat. Snap photos and place them on Facebook, and tag each customer to encourage online shares. Bonus: place your banner in the background so everyone knows where your customers shop.
25. Catalogs
If you don't have a print catalog ready for this holiday season, it's not too late to start planning next year's catalog. Collect competitors' catalogs to generate ideas for how you can outdo them next holiday season! No matter what holiday marketing ideas you use, you can get affordable, high-quality printing or your marketing materials from PsPrint. Plan your holiday marketing campaign now.