If your nonprofit organization, school, or club is seeking new ways to raise funds for your cause, you don't want to waste your volunteer time and efforts on unproven ideas. Even though people are always coming up with new and creative fundraising ideas, often the best fundraisers remain tried-and-true. If you want to be unique, it might be better to add a new twist to an old idea. To that end, the following lists 25 proven fundraiser ideas you can try this year.
1. Direct-mail letter
Direct-mail letters remain some of the most effective fundraising tools, especially if you can craft a letter that resonates with your audience. Make your direct-mail fundraising letters more interesting by letting donors vote for which project you'll complete with campaign funds.
2. Bake sale
Think bake sales are boring? Think again! Make yours creative by focusing on a theme: Halloween treats, Thanksgiving desserts, or Christmas candies, for example. Use posters, flyers, postcards, and banners to get the word out about your bake sale.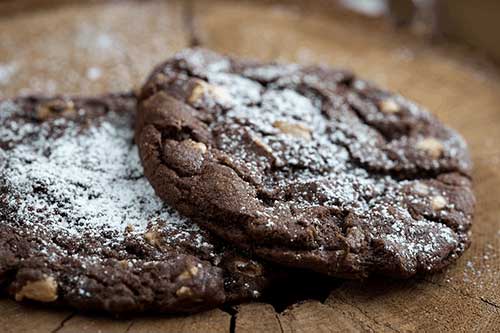 3. Bag drop-offs
Go door-to-door delivering bags for non-perishable food items along with a door hanger explaining your cause and an accompanying envelope for additional donations. Pick them up the following weekend.
4. 5K Run/Walk
5Ks are more popular than ever, and you can make yours unique by incorporating a new theme: a color run, water run, mud run, bubble run, or glow run, for example. Market your event with posters, banners, newsletters, and online.
5. Music festival
Music festivals can be huge draws, especially if you can feature a popular regional band. See if you can get local corporations to sponsor the band, then sell tickets to the event and concessions during the event. Banners, posters, and invitation cards are great ways to market music festivals.
6. Discount cards
Sell cards featuring discounts from supportive local businesses, thereby making the cards more valuable than the amount paid for them. Restaurants, retailers, and service providers will often agree to offer discounts to your organization members and donors – especially if your cause supports the local community.
7. Raffle items
Big ticket raffles can easily boost your fundraising efforts. Come up with a unique item to raffle off: a special edition motorcycle, a luxury sports car, or a trip to Europe, for example. Sell raffle tickets through your organization members, online, and via direct-mail.
8. Auction
Host an auction to raise funds for your organization, and make it unique by applying a theme: home improvement, outdoor living, man caves, sports memorabilia, etc.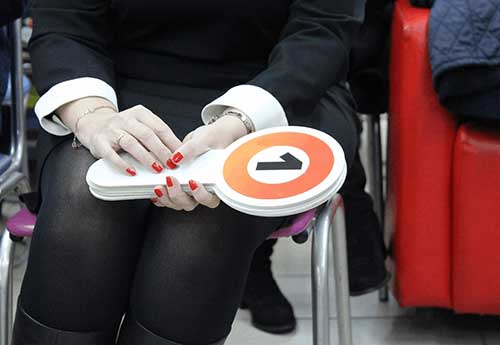 9. Poker run
Poker runs are good fundraisers if they're interesting; instead of doing a motorcycle poker run, consider a bicycle poker run or a pontoon boat poker run.
10. Wine tasting
Enlist other local businesses to host a "taste of the town" wine tasting event to raise funds for your cause. Print table tents that promote your organization to leave at each venue.
11. Tournament
Golf tournaments, cornhole tournaments, beer pong tournaments, basketball tournaments – they can all be great fundraisers for your organization.
12. Haunted house
If it's October, you can set up a super-scary or kid-friendly haunted house to raise funds. Promote your haunted house with banners, posters, and flyers. Alternatively, you could set up a corn maze – which could be cheaper and easier to man.
13. White elephant sale
White elephant sales haven't been as popular in the age of Ebay, but you can plan a themed white elephant sale that caters to your target audience. Only accept certain types of items or items that have a set minimum value to make your white elephant sale interesting and attractive to local buyers.
14. Calendars
Print and sell calendars featuring themes relevant to your target audience. Both desk calendars and wall calendars make excellent fundraising candidates.
15. Alumni catalogs
Schools can raise funds by printing catalogs that feature limited-edition alumni products: apparel, artwork, and collectibles. Or, simply sell a single limited edition item your alumni will want to buy.
16. Car wash
Car washes are good fundraisers on hot summer days. Make yours unique by offering free coupons donated by local businesses to everyone who gets a car wash. Promote your car wash with flyers and banners.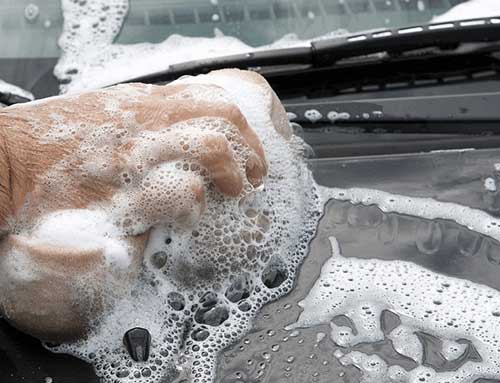 17. Talent show
Talent shows featuring kids are great ways to raise funds for local organization. Get parents, grandparents, and friends to "vote" for the winners – with their wallets!
18. Pancake breakfast
Civic organizations tend to do well with pancake breakfast fundraisers; you can add a twist to yours by serving waffles instead, making it a brunch, or running a weekend half-baked pizza fundraiser.
19. Weight loss challenge
Issue a challenge for people to form teams and compete to see which team can lose the most weight by the deadline. Charge a set amount for each team and award prizes donated by relevant businesses.
20. Cook-off
Host a chili, wing, or rib cook-off in which participants pay for each serving they want to sample and vote for the winners. You can make your cook-off unique by straying from the standard theme: how about a pie cook-off, for example, or even a mixed drink fundraiser? Invite local organizations and public to enter their creations in your cook-off.
21. History book
Print perfect bind booklets featuring local history, then sell them on consignment at groceries, restaurants, Chambers of Commerce, and other local venues. You can focus on a specific theme: the history of the local police department, for example, or a storied sports team.
22. Mock trial
Does your town's history boast a famous court trial? If so, you can host a mock trial to raise funds for your organization. Recreate the scene as best you can, and get local theater actors involved to make the performance interesting and engaging. Sell tickets to your event all over town.
23. Stage production
No mock trial? No problem! You can get local actors involved in hosting a stage play at your local high school, college, or outdoor amphitheater. Make it unique by having a local writer pen a locally-themed script. Promote your production with banners, flyers, posters, and invitation cards; and sell tickets and concessions to raise funds.
24. Casino night
Turn your local meeting hall into a Las Vegas casino for the night! Get volunteers to deal at gambling tables, then sell tickets to your event via direct-mail invitations and point-of-sale locations. Market your event with posters and banners. Give guests a certain amount of play money (and leave the option for them to buy more). They gamble with the play money, then they can cash in their winnings for donated prizes at the end of the night.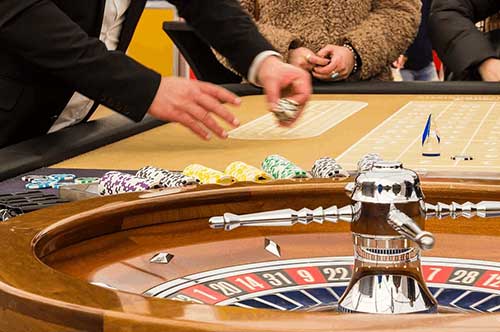 25. Vendor show
Host a home show, marine show, car show, musician swap meet, or other trade show and charge vendors to set up booths. Market your event to a target audience, then sell concessions to raise even more funds.
No matter how you raise funds for your organization, you'll need to market your fundraisers to get the word out and boost participation numbers. Keep costs low with discount marketing tools!
Images via Pixabay