Some marketing campaigns require long-term commitments and weeks (or even months) of planning; others can be whipped together in no time – and can be just as effective. The following details 25 quick and easy spring marketing ideas you can use to grow your business this season.
1. Outdoor banners
Outdoor banners are excellent spring marketing tools that get attention and motivate impulse sales. Place large banners outside your storefront or mall entrance, near busy intersections, and anywhere else your audience is likely to see them – even if that means placing them near competitors' establishments.

Banner for Playwrights Foundation
2. EDDM postcards
EDDM (Every Door Direct Mail) postcards are quick and easy ways to reach everyone in a defined geographic area, which makes them perfect for marketing local restaurants, retailers, and service companies.
3. Demonstrations
Hold a product demonstration at a local event or industry conference; or, if the weather is nice and you get a lot of foot traffic past your storefront, take your demonstration outside and convert passers-by into customers. Keep an eye out for spring events for demonstration opportunities, and have plenty of business cards, brochures, or catalogs on-hand!
4. Door hangers
Door hangers are cost-effective local marketing tools that can't be ignored. Get a group of volunteers to help you distribute your door hangers to targeted neighborhoods, then reward them with a small party afterwards – a great way to minimize your investment and maximize return on investment.
5. Print loyalty rewards cards
Boost sales by printing business cards as loyalty rewards cards. Create a special offer in which customers who make a certain number of purchases this spring get a great incentive to come back during the summer. Stamp the cards for each sale you make.
6. Hold a tax return sale
Particularly effective for big-ticket items, discounts held during tax return season can help you gain new customers and increase revenues. If you don't sell expensive products or services, consider ways you can bundle items to make your offer unique and attractive.
7. Window clings
Window clings are cheap and easy to print, yet can be responsible for an amazing amount of foot traffic when placed in prominent areas. Print window clings that promote your spring specials and place them across your entire storefront.
8. Brand with stickers
Stickers bearing your logo and other brand identifiers have multiple uses, including envelope sales, receipt sales stickers, public branding, product labels, and more. The more you expose your audience to your brand, the more likely they'll trust you and buy from you.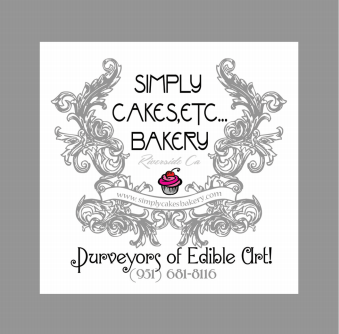 Sticker for Simply Cakes Bakery
9. Hold a "buddy" sale
Host a special sale in which you offer a sliding discount according to how many people buy together. This is a great way to encourage customers to shop together and earn new customers via word-of-mouth marketing. For example, a clothing retailer might offer a five percent discount per person when everyone in a group (up to four per transaction) spends $50 or more. So, if four people spent a total of $200 or more, the retailer would give each a 20 percent discount.
10. Short run posters
Gone are the days when you had to print hundreds of posters to take advantage of poster marketing. With short-run poster printing, you can print just a single poster – though you'll probably want to print a few more to get the word out about your spring promotions.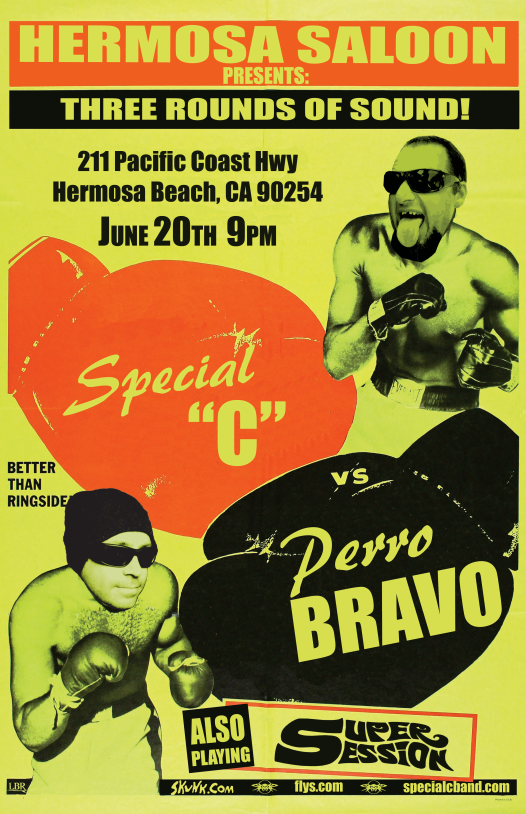 11. Table tents
Partner with a restaurant to put your spring specials on table tents. Here's how it works: you offer to pay for the table tents in return for the restaurant placing them at each table. The restaurant can print its specials on one side, and you'll print yours on the other.
12. Spring cleaning special
Run a spring cleaning special to encourage customers to buy from you. Instead of simply running a discount, you might run a special in which you offer a discount whenever customers bring something in to recycle. Or, hold a pantry drive or a kids' clothing drive. People can get a discount and get rid of their old stuff free-of-charge, and you get to make a charitable donation. Promote your spring cleaning special with a local newspaper insert and banners, and consider reaching out to local media to see if they'll cover it for free.
13. Car door magnets
Market your spring specials on the go with car door magnets; see if you can recruit employees, friends, and family members to place car door magnets on their vehicles to multiply your marketing efforts.
14. Event invitations
Hosting a special spring event? You can print event invitations and mail them to a well-targeted mailing list. Personalized invitations and good targeting will boost event attendance for springtime seminars, conferences, networking events, and more.
15. Postcard mini-catalogs
Don't have the budget for a multi-page catalog? Do you have an online store? Create postcard mini-catalogs and showcase your bestselling items, then invite customers to go online or visit your brick and mortar shop to see your full selection. Add in a coupon code to track response rate.
16. Fridge magnet sales calendar
If you plan on hosting multiple sales this spring and summer, you can print a special fridge magnet sales calendar. The calendar should feature holidays so they serve as handy references to your customers, interspersed with dates of your major sales so customers are constantly reminded when the best times are to shop.
17. Facebook photo contest
Offer a discount code to anyone who enters your Facebook photo contest. You might ask for the funniest spring feature, the most beautiful spring landscape, or the most unique use of your own products. Ask Facebook fans to vote for the winners to promote online engagement.
18. Premium menus
If you own a restaurant, bistro, brewery, winery, or bar and grill, it might be time to upgrade to premium menus. Featuring unique paper stocks and bold printing, premium menus lend a powerful brand image and enhance your establishment's atmosphere.
19. Custom labels
Brand your products by printing custom labels for spring sales. Your labels should feature your logo and product information, including ingredients (if applicable), descriptions, and potential uses. Custom labels are perfect for cottage industries and white label resellers.
20. Sales roll stickers
Print roll stickers offering a special spring sales promotion, and have your cashiers affix one to each receipt they hand out. This is a great strategy for earning repeat business! You can also print roll stickers featuring attention-getting images, text, and colors to draw attention to your spring sales products.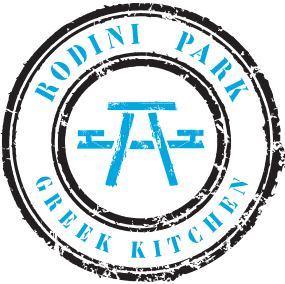 Roll sticker designed by Vince Smith for Rodini Park Greek Kitchen
21. Hang tags
Similarly, large, attention-getting hang tags can increase impulse purchases. Print branded hang tags and place them on the products you want to move this spring.
22. Run an email campaign
Launch a spring email marketing campaign designed to get customers to visit your business, online or off. You can send promotion-specific emails; or, send weekly emails with helpful tips to earn customer trust and credibility.
23. Rack cards
If you operate a restaurant, hotel, museum, or tourist attraction, you can print rack cards to place in nearby welcome centers, rest areas, restaurants, hotels, and anywhere else card racks are placed. Make your rack cards attention-getting and unique to attract new business.
24. Go ultra with your business cards
Spruce up your business cards and command more attention for yourself and your brand with ultra business cards. Ultra business cards are triple-thick and feature a band of color around the edge. They look and feel better than standard business cards, and will help you stand out at networking events.
25. Get a street team
Send an employee or group of employees outside to meet and greet customers. You can place them outside your location or in high-foot traffic areas. Arm them with flyers that include a special promotion to encourage new customers to visit your store or eatery.
Are you ready to launch a spring marketing campaign quick and easy? Maximize your return on investment with discount printing!