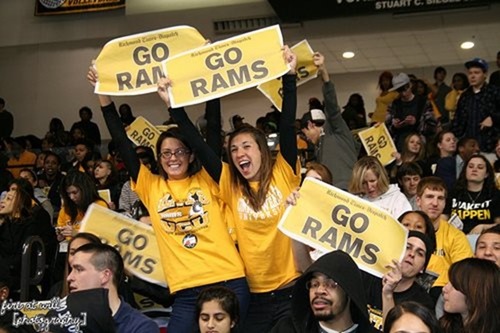 School branding is important to schools, students, and alumni for a variety of reasons. Well-branded schools enjoy better recruitment and fundraising, offer greater identity and advanced career opportunities for students, and lend pride and accomplishment to alumni. Whether you oversee a university, community college, high school, or even elementary school, you can benefit from good branding. The following lists 25 ways to brand your school.
Sell calendars to alumni, parents, and students to raise funds for your school and get your brand prominently displayed.
Bumper stickers are fan favorites when it comes to showing school spirit.
You need course catalogs as well as catalogs for any fundraising merchandise you sell.
For homes, dorms, and vehicles, window clings are easy ways to show off some school pride.
If your students have lockers, you can highlight their achievements with locker stickers and locker magnets.
Place banners in prominent areas on-campus and throughout your community to demonstrate your school's local involvement.

Print flyers to promote fundraisers, events, and important announcements for students, parents, staff, and alumni.
Posters are perfect large-scale complements to flyers for event and fundraiser promotion.
Print stickers to fit laptops, bicycle helmets, and other unique items that match your students' lifestyles.

Outfit staff members and faculty with branded name badges to make them easy for visitors and students to approach.
Branded coasters can serve as excellent fundraisers for your school, and should also be available in student lounges as well as campus-owned diners.
Print booklets to promote your school, special programs, athletics, clubs, and other features to offer an in-depth look at the benefits of your school.
When you need more than flyers can offer but less than a booklet, brochures are the cost-effective way to go to promote your school, your students, and your activities.
Every staff and faculty member should have business cards featuring your school's branding: logo, colors, fonts, etc.
All school communications should be sent on professionally-designed and printed letterhead featuring your school's branding.
Place your letterhead in envelopes for a branded presentation at the mailbox – it's a surefire way to make sure your audience notices and opens your letters.
Sheet stickers can be printed as convenient and affordable envelope seals bearing your school's logo.
Print promotional magnets to place on student, parent, and alumni refrigerators. One common strategy is to print magnets featuring a favorite sports team's schedule. Or, print car door magnets to promote your school wherever you go.
Print branded pocket folders for your school to send out information packets to prospective students.
Hosting a fundraiser, open house, or student visitation? Send invitation cards to targeted guests, emblazoned with your school's branding.
If you sell merchandise such as hats and shirts in your bookstore, you can print hang tags with your school logo to let students and parents know it's authentic.
Print attractive event tickets featuring your school's brand, and your tickets might find their way into framed commemorative photos that might be shared for decades.

Give your office staff branded memo pads to make jotting notes with authority a cinch.
If you have on-campus diners or lunchrooms, you can print menus that feature your school's branding. Have a bit of fun and get creative with menu item names that match your brand.
What better way to get your brand in front of students than to sell – or give away – bookmarks featuring your school logo? As you might have noticed, this list is comprised of ways you can brand your school in print – one of the most effective branding mediums available. You should also consider digital branding opportunities such as your website and apps, and even how your brand dictates school philosophy, decision-making, and student services. After all, a great brand is more than a logo – it's a way of life. Print branded marketing materials for your school today! photo credit: via photopin(license)