If you want to be a better marketer, you need to stay on top of current marketing trends. Moreover, it literally pays to find inspiration in others' successful marketing ideas. The following 30 marketing blogs are some of the best in the business; and if you read them religiously, you'll be well on your way to becoming one of the best in your business.
This blog by Roger Dooley explores the world of neuromarketing, where brain science meets marketing.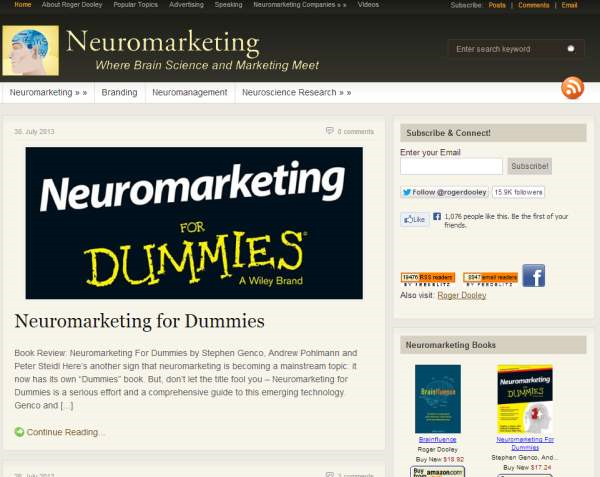 Celebrated speaker and bestselling author Eisenberg reveals marketing secrets on this popular marketing blog.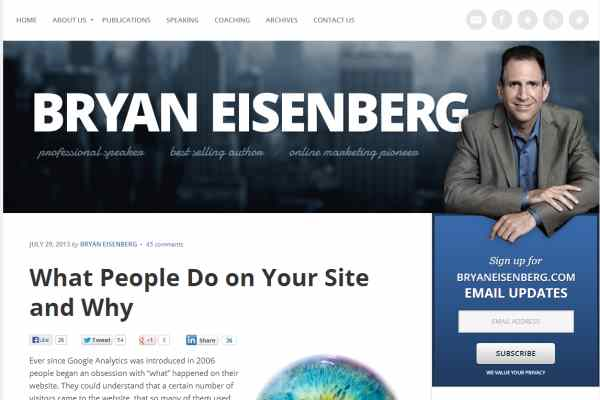 If you employ search engine optimization as a marketing strategy, SEO Book is a great place to learn all the in's and out's of SEO.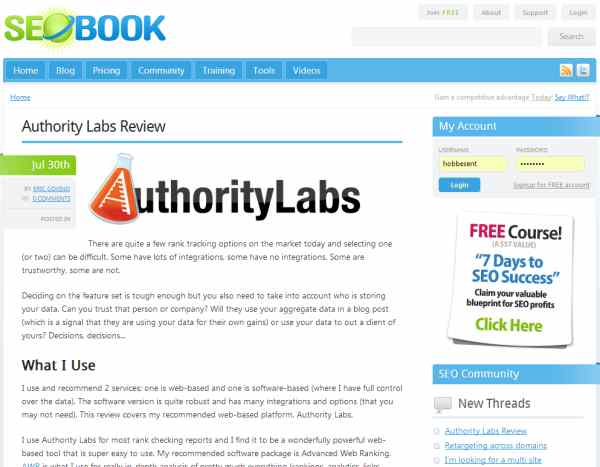 Find and Convert's experts on inbound marketing, content marketing, SEO and other online marketing strategies write this compelling blog.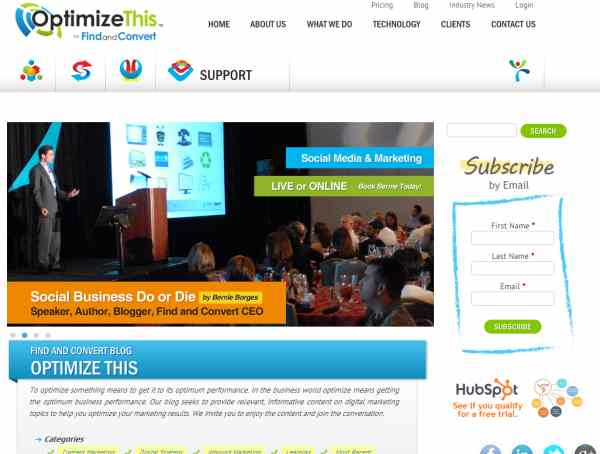 Christopher Spenn mixes marketing, media, and, um, martial arts in this creative blog that lends original marketing insights.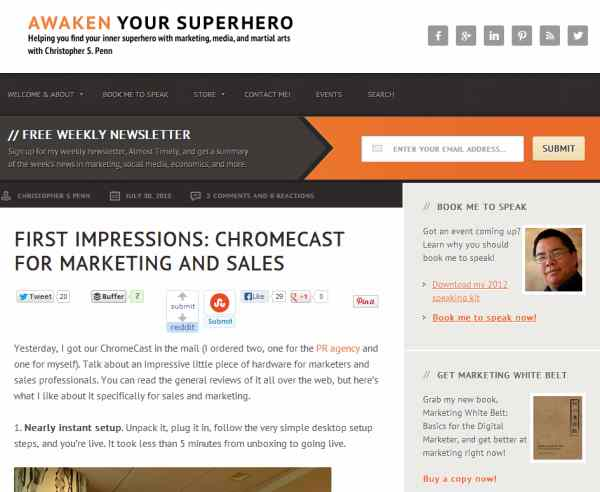 One of the best content marketing blogs on the web, this blog also features a creative and aesthetically engaging design.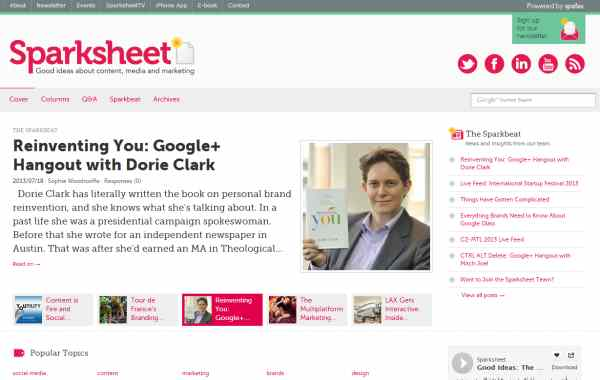 This blog is dedicating to finding customers, engaging them and converting them. The debates are perhaps the coolest and most original posts.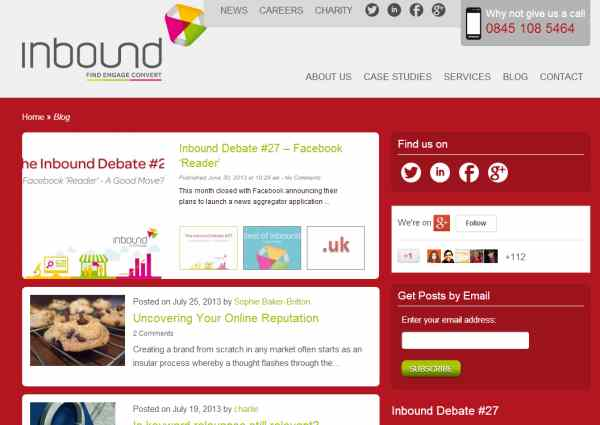 Be inspired by some of the largest marketing agencies on the planet by viewing their latest work on Ads of the World.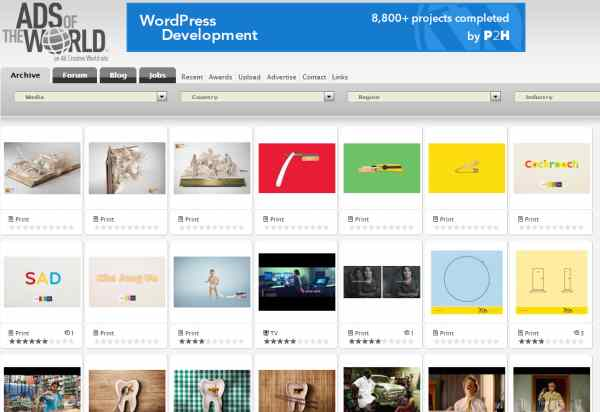 Want to exploit the full power of social media as a marketing strategy? Porterfield will show you the way.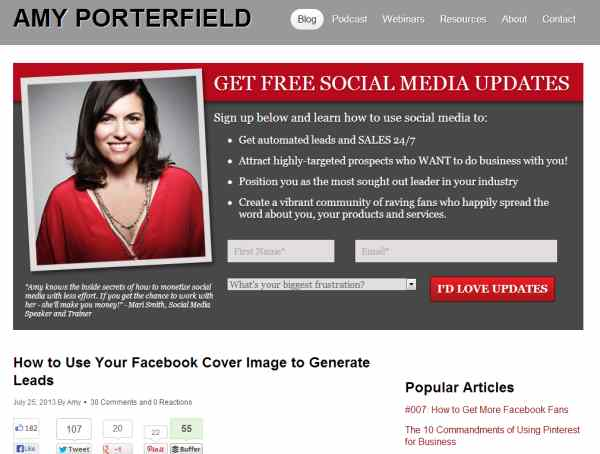 Focuses on marketing strategies, metrics and even a bit of sales tactics.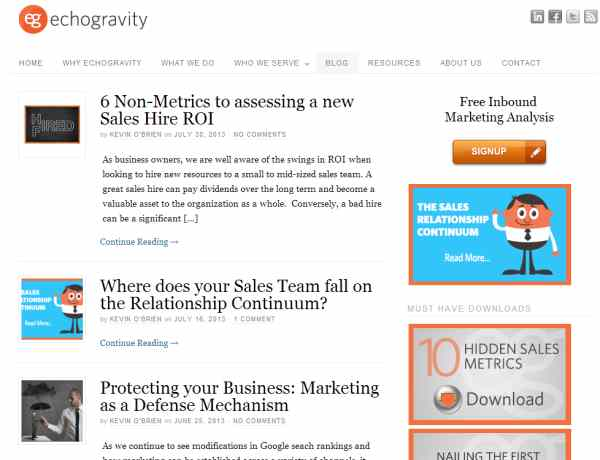 This excellent marketing blog is dedicated to helping entrepreneurs and small business owners achieve greater success with marketing.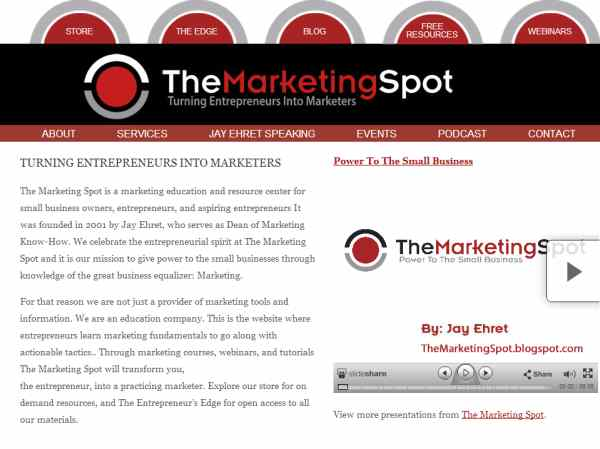 So many marketing blogs focus exclusively on B2C marketing, but this one is devoted to B2B.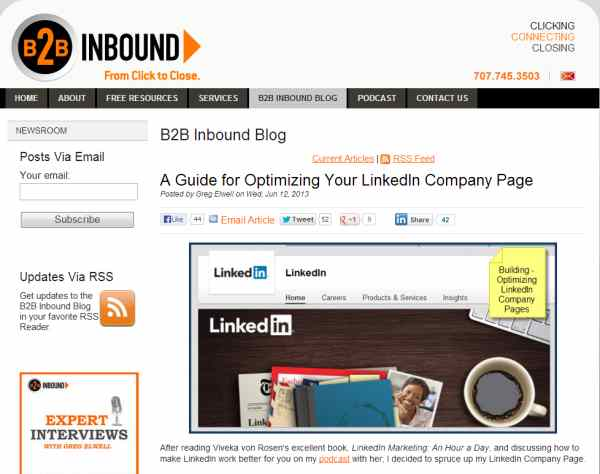 This blog covers all aspects of branding, from developing a winning brand image to positioning your brand properly to customers.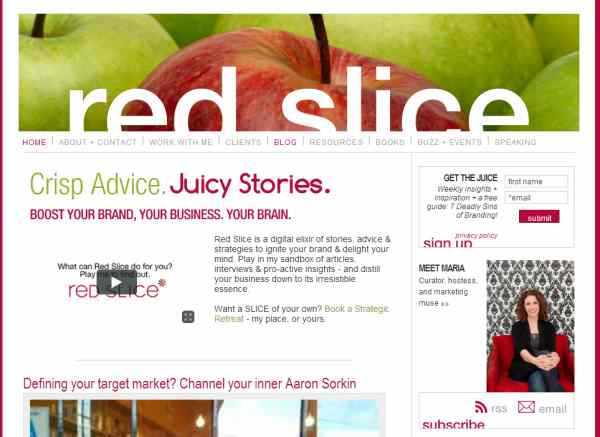 With an all-star cast of contributors, Engage is a blog that features compelling marketing ideas no marketer should ignore.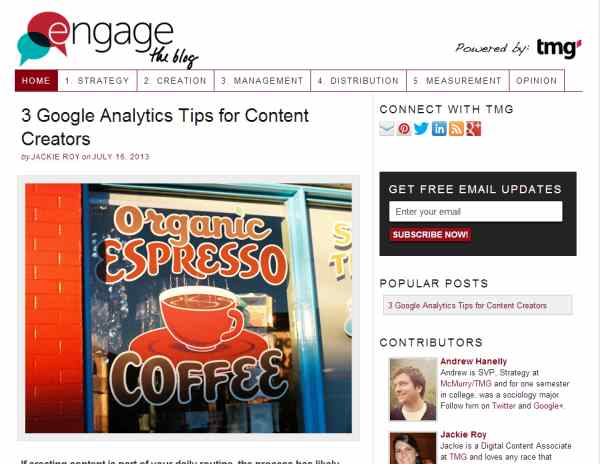 Devoted exclusively to entrepreneurs, this outstanding marketing blog is written by serial entrepreneur and VC David Skok.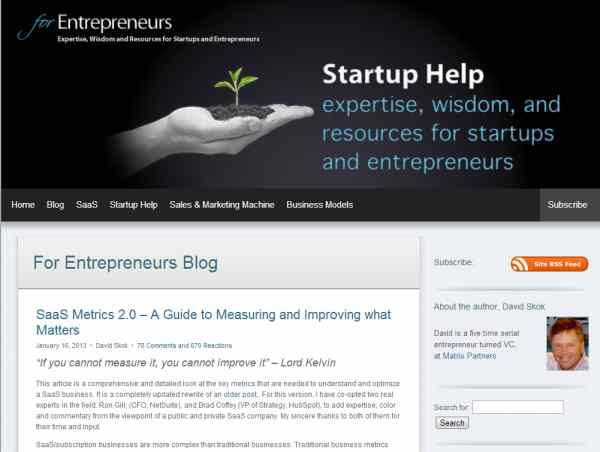 If you want to know how to craft a compelling blog that gets readers and converts customers, Copyblogger is a must-read resource.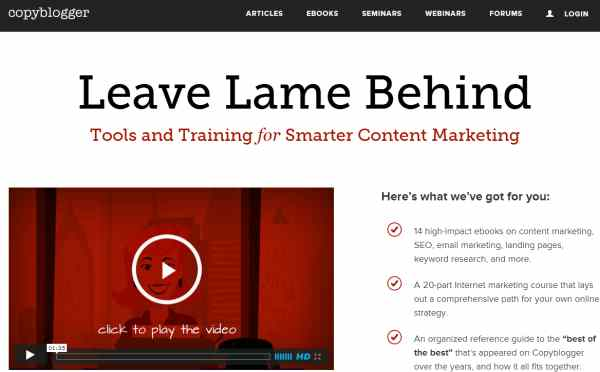 Sometimes zany, but always compelling, insights from a popular and successful online entrepreneur.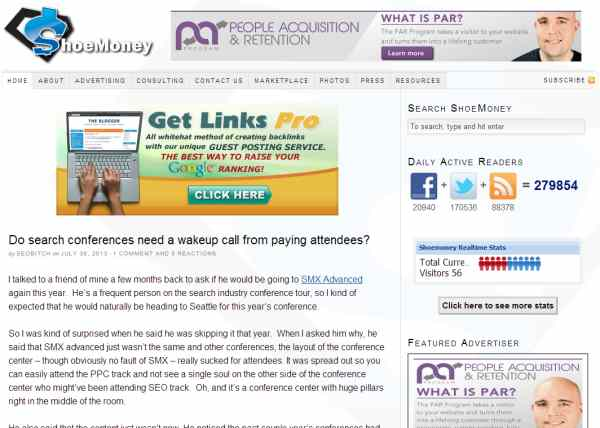 Scott Stratten says to stop marketing and start engaging, and he illustrates the difference in this must-read marketing blog.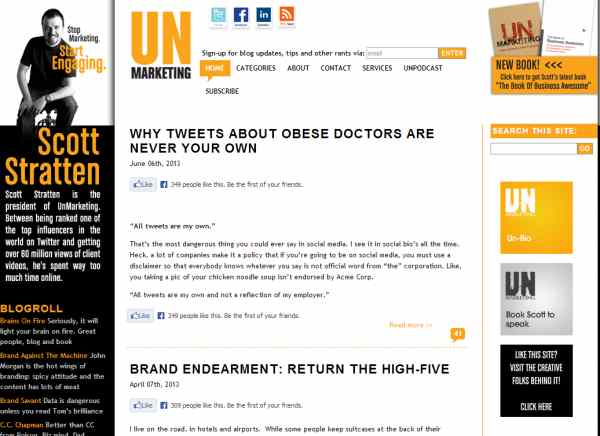 This content marketing blog by David Meerman Scott offers insight from the bestselling author and marketing strategist.
Serial entrepreneur Chris Ducker shows entrepreneurs how to capitalize on the "New Business" on this blog.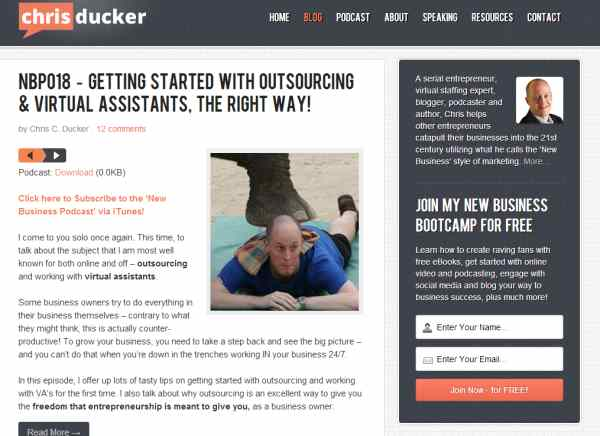 If you're into social media marketing, Facebook is still the best option. This blog shows you how to do it right, starting with the Facebook Marketing Bible.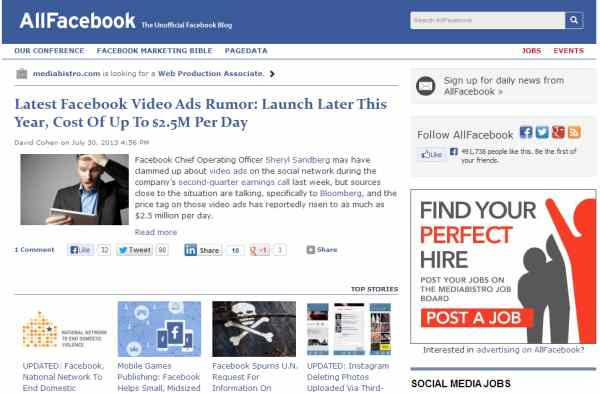 If you engage in email marketing, you can increase your open rates, click rates and conversion rates by following the advice given in this blog.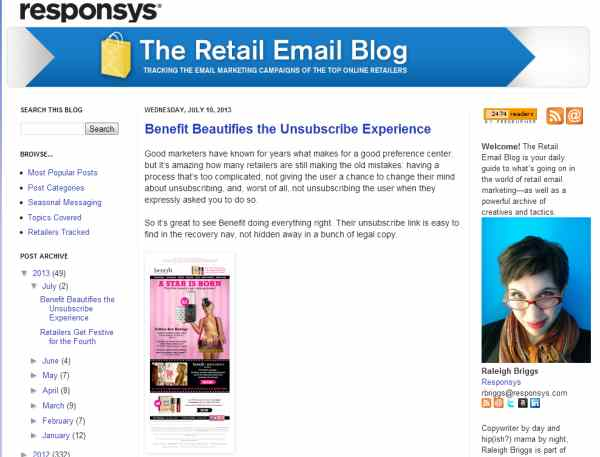 Master Clickbank seller and blogging expert John Chow shows you how to build a successful and popular blog, then monetize it.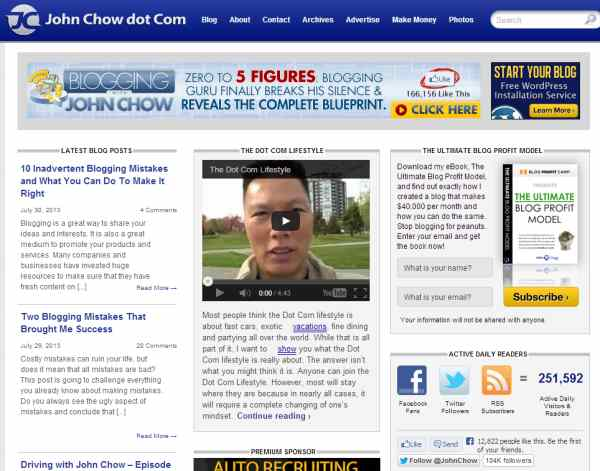 This marketing blog makes nearly every list of great marketing blogs, as it well should: you'll find insight here you won't find anywhere else.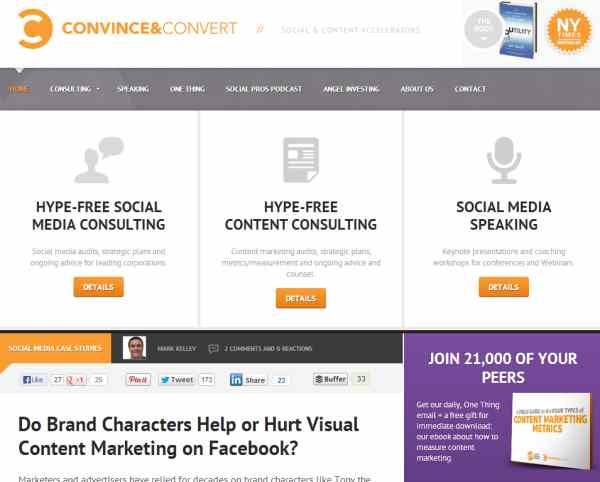 Do you want to craft a compelling brand? Or do you want to position your brand to better relate with your target audience? This blog will help you do both.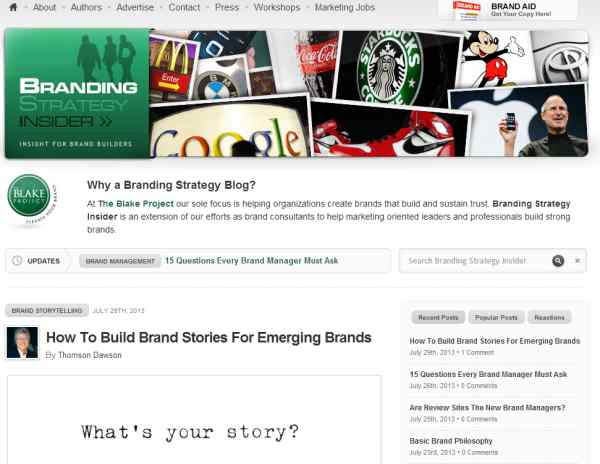 Pure marketing and advertising inspiration, sometimes a little off the beaten path.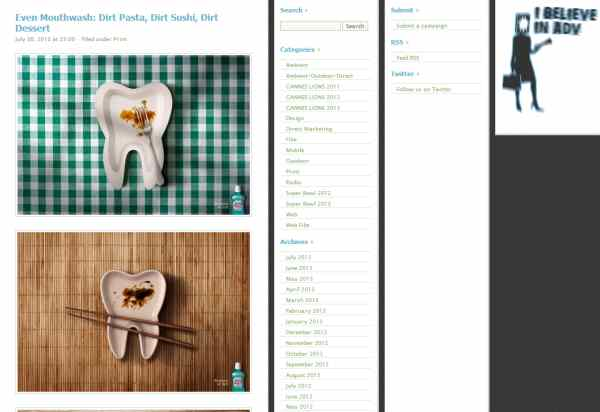 This leading SEO guru shows you how it's done, and also delves into affiliate marketing. The takeaways from these lessons can be applied to almost any marketing plan.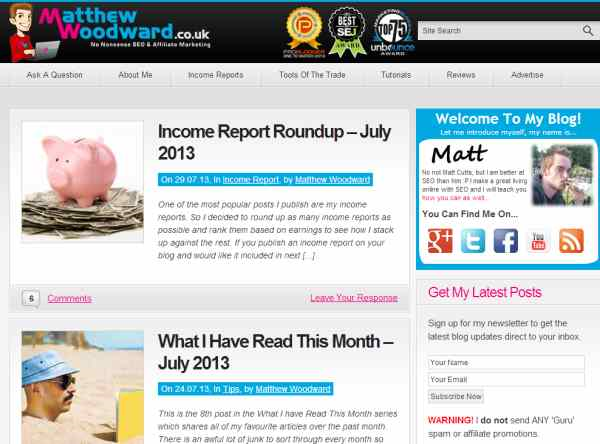 One of the most celebrated bloggers today, Brogan shows you how to grow your business with his marketing insights.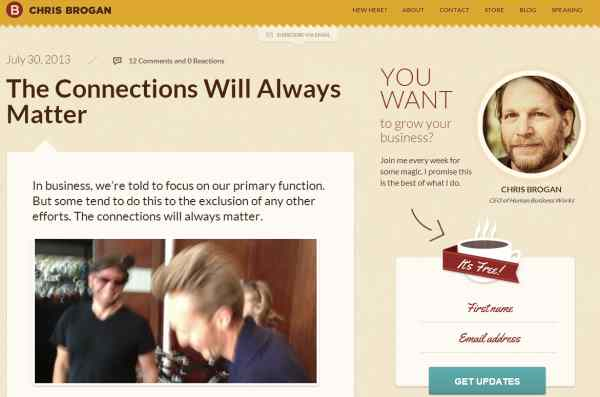 One of the best-known and most-followed individuals on the web, Cutts is in a unique position to be the authority on the Almighty Google.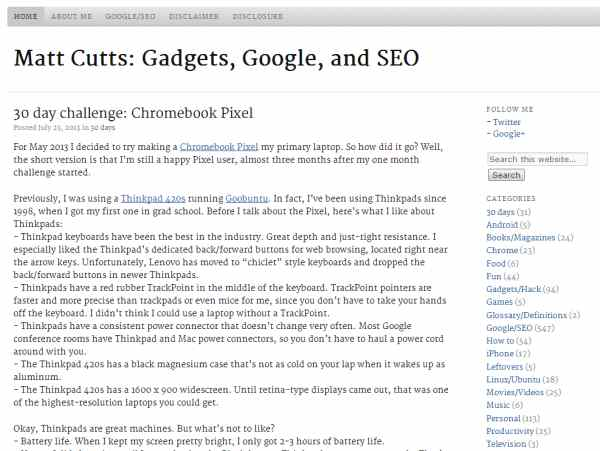 One of my personal favorites, lending insight and marketing advice you won't find on other blogs. Their ability to brand alone makes this blog worth a look (trust me, you'll remember the name "Duct Tape Marketing" a week from now).