Does your small business actively engage in a customer appreciation strategy? That is to say, you do you continually look for ways to express gratitude to your customers? If not, you're probably losing customers and word-of-mouth marketing as expressing appreciation for your customers is a powerful way to foster long-term loyalty for your brand. Demonstrating appreciation doesn't take much effort – a quick phone call, a greeting card, or even a gift card is all it takes to say "thanks." Even attentive customer service qualifies. But don't take my word for it; check out what the following 30 experts have to say about customer appreciation.
"One customer well taken care of could be more valuable than $10,000 of advertising."
"There is place in the world for any business that takes care of its customers – after the sale."
"Customers will want to talk to you if they believe you can solve their problems."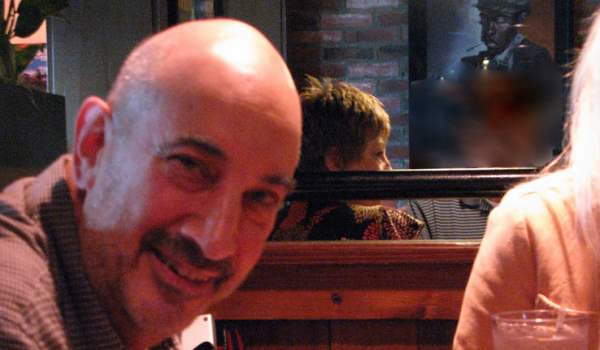 Photo credit Richard Greaves via Flickr Creative Commons license
"Be everywhere, do everything, and never fail to astonish the customer."
"There is only one boss. The customer. And he can fire everybody in the company from the chairman on down, simply by spending his money somewhere else."
"The simple act of saying 'thank you' is a demonstration of gratitude in response to an experience that was meaningful to a customer or citizen."
"Courteous treatment will make a customer a walking advertisement."
"The best customer service is if the customer doesn't need to call you, doesn't need to talk to you. It just works."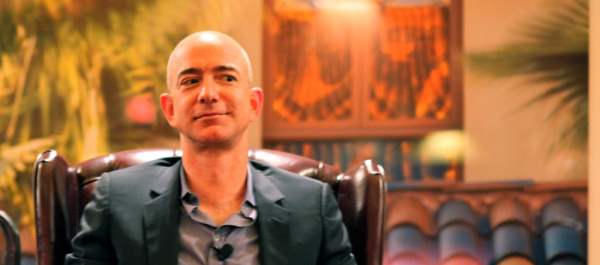 Photo credit Steve Jurvetson via Flickr Creative Commons license
"A satisfied customer is the best business strategy of all."
"The well-satisfied customer will bring the repeat sale that counts."
"I'd just like to be treated like a regular customer."
Photo credit Libor Kriz via Flickr Creative Commons license
"Statistics suggest that when customers complain, business owners and managers ought to get excited about it. The complaining customer represents a huge opportunity for more business."
"It is not the employer who pays the wages. Employers only handle the money. It is the customer who pays the wages."
"Isn't it really 'customer helping' rather than customer service?"
"I get asked a lot why Apple's customers are so loyal. It's not because they belong to the Church of Mac! That's ridiculous."
"When a customer enters my store, forget me. He is king."
"Our business is about technology, yes. But it's also about operations and customer relationships."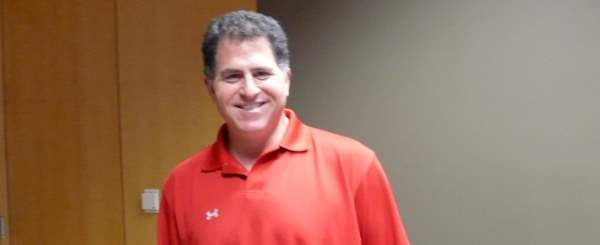 Photo credit Veni via Flickr Creative Commons license
"Instead of focusing on the competition, focus on the customer."
"The golden rule of every business man is this: 'Put yourself in your customer's place.'"
"If you make your customer a promise… make sure you deliver it."
"Right or wrong, the customer is always right."
"We've had three big ideas at Amazon that we've stuck with for 18 years, and they're the reason we're successful: Put the customer first. Invent. And be patient."
"There's a battle between what the cook thinks is high art and what the customer just wants to eat."
"Spend a lot of time talking to customers face to face. You'd be amazed how many companies don't listen to their customers."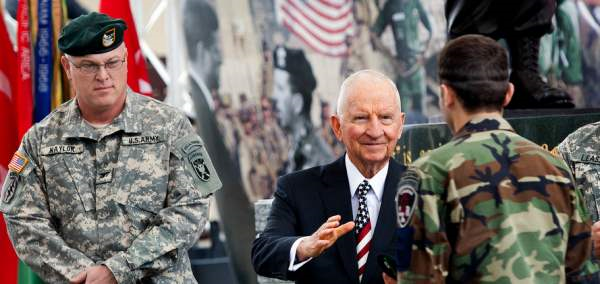 Photo credit USASOC News Service via Flickr Creative Commons license
"The customer experience is the next competitive battleground."
"If you want to lift yourself up, lift up someone else."
"People don't care how much you know until they know how much you care."
"After each customer interaction, notice if you gave them a "happy to see you" kind of experience."
"Make a customer, not a sale."
"The most important adage and the only adage is, the customer comes first, whatever the business, the customer comes first."   Now, what do you have to say about customer appreciation?