Want to scare up some business this Halloween? You don't have to sell candy or costumes to get in on the fun – no matter what type of business you operate, you can use the Halloween holiday to earn excellent exposure for your business and brand, and even motivate sales, with the following 30 Halloween marketing ideas.
1.  Halloween catalogs
If you're in the retail industry, a direct-mail Halloween catalog can be just the thing to spur sales this October. You don't have to sell Halloween things, just offer Halloween deals.
2.  Costume contest
Bring customers into your store or have them generate social media content on Facebook with a costume contest.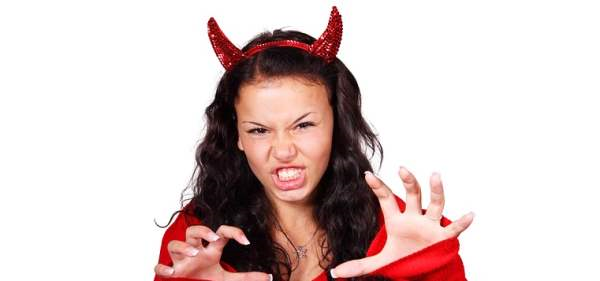 3.  Scavenger hunt
Hide a gift card near a public landmark, snap a photo, and post it on social media for a fun and customer-friendly Halloween/trick-or-treat scavenger hunt.
4.  Halloween postcards
Promote your Halloween specials with direct-mail postcards, which can be targeted to your best customer demographics or sent to every door within a defined area.
5.  Pumpkin carving workshop
Invite customers in for a pumpkin carving workshop led by a local expert. The idea is perfect for kids and parents alike, and allows you the opportunity to network and market face-to-face. Get a double dose of marketing by placing photos on social media.
6.  Attend events
Zombie walks, Halloween concerts, fall festivals, and Oktoberfests all present opportunities to market your products and services. Be sure to give every booth visitor a take-away: brochures, business cards, stickers, booklets and flyers.
7.  Greeting cards
Send personalized greeting cards to your best customers to wish them an exciting Halloween or invite them to an event you're hosting or attending.
8.  Trick Or Treat handouts
You can hand out branded bags, glow sticks and stickers before trick or treating; then, become a trick-or-treat destination yourself with candy and coupons.
9.  Decorate your storefront
Get all eyes on your location by dressing it up for Halloween – it can be a haunted house, a mummified pyramid or a kid-friendly forest. Even better: recruit local businesses to compete for the best-decorated storefront, with the community serving as voters.
10.  Best haunted house contest
Similarly, you can launch a contest to reward the best home decorations in your community. Request submissions on Facebook and let your fans vote for the winner.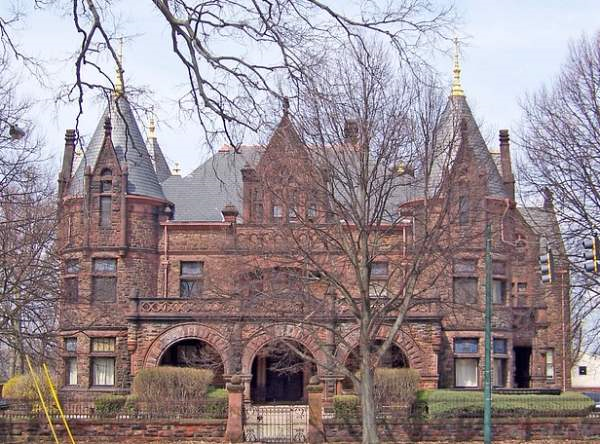 11.  Banners
Prominently position vinyl banners in high-traffic trick-or-treat areas to promote your Halloween specials.
12.  Haunted house event ticket giveaway
Work with a local haunted house/maze/cornfield event company to get discount ticket pricing and give away tickets to customers on a given day.
13.  Local Halloween guide booklet
Print a booklet that presents ideas for hosting Halloween parties for kids and adults, costume ideas, how to be safe during trick or treating, and lists all the haunted happenings in your area. Customers can get the booklet by visiting your store, making a purchase, or offering their contact information online or off.
14.  Creepy coasters
Promote your seasonal products and sales with custom-designed beverage coasters. You can give them to customers or you can work with local establishments to distribute them on their tables and bars.
15.  Photo contest
Have customers submit their best Halloween or trick-or-treat photos to your social media page to compete for a prize.
16.  Posters and flyers
Print Halloween posters and flyers to earn attention for your brand leading up to the Halloween holiday. Distribute your posters and flyers in areas your target customers are known to frequent.
17.  Kids face painting
Offer free face painting for kids in your retail location; parents will shop while they wait.
18.  Trick Or Treat prep station
Or, go the extra mile with a complete trick-or-treat prep station. Invite face painters, hair stylists, costumers and others to help kids get ready for their big night.
19.  Window clings
Command attention and promote your Halloween specials with colorful, seasonal, Halloween-themed window clings.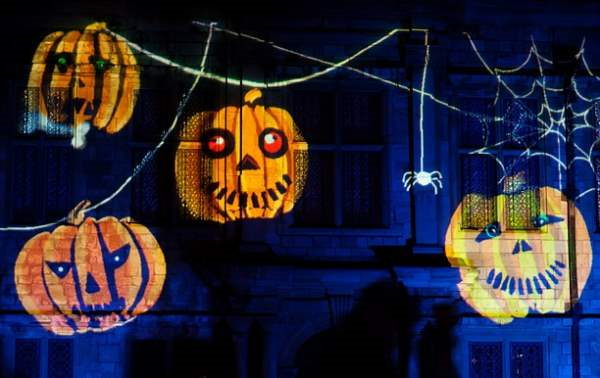 20.  Halloween adventure vacation drawing
Enter all customers into a drawing for a fun Halloween adventure vacation, such as a trip to a "real" haunted house or hotel.
21.  Video contest
Ask your social media fans to create Halloween videos that match a given theme; reward the winning video as voted on by your followers.
22.  Monster feet stickers
Use floor stickers printed like monster footprints to help your customers find the best deals at your retail location.
23.  Alternative branding
Add something spooky to your logo and place your alternative brand on all your Halloween marketing materials – even your business card, which can feature your special seasonal promos on the back.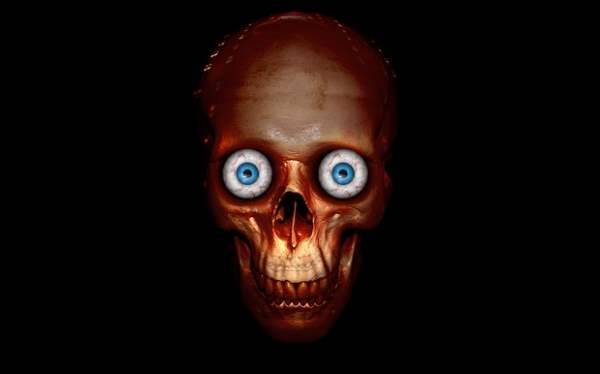 24.  Newsletters
Promote your Halloween specials and offer fun tips, tricks, and advice for Halloween and trick or treating in your monthly or quarterly print newsletter.
25.  Enter the local Halloween parade
Go out of your way to design a clever and attention-getting float for the big Halloween parade. Make sure you pass out candy and, potentially, coupons along with other promotional items such as stickers and trick-or-treat candy bags.
26.  Trick-or-treat trail
Partner with non-competing businesses to form a trick-or-treat trail in which kids visit each business, have a card stamped, and then are entered into a big drawing for the ultimate treat at the end.
27.  Table tents
Offer to print tablet tents for a popular local diner during the month of October – your promotion gets one side, theirs gets the other.
28.  Charity food drive
Ask trick or treaters to do some treating of their own by bringing in canned and other non-perishable food items for a charity food drive. You'll drive potential customers to your business, get good PR, and, most importantly, help those in need.
29.  Pumpkin throwing/smashing contest
The perfect after-Halloween event: invite customers to bring their old pumpkins to your location for a pumpkin throwing/smashing contest. Kids (and adults) will love the opportunity to smash pumpkins without the clean-up.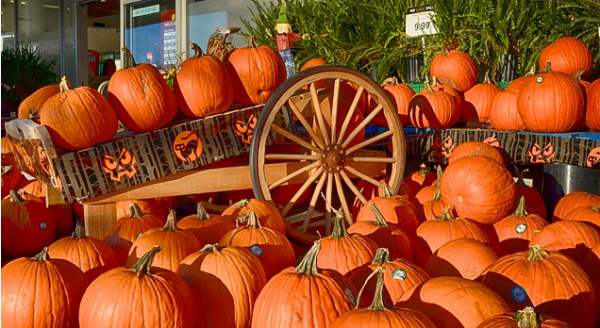 30.  Alternative Halloween
Not everyone is in to ghosts and ghouls. Develop a campaign to help customers take advantage of the other things October has to offer: beautiful fall foliage, for example. The trick to super-successful Halloween marketing is to make your promotions, deals, contests, and other efforts relevant to both the holiday and your customers. Use these 30 ideas as inspiration to springboard your own marketing plan, and your Halloween sales can prove to be the perfect jump-starts into the holiday season.