If you're in charge of promoting an arts and entertainment event, you know you need a sound marketing plan to attract attendees, convince sponsors to sign on, and boost event revenues. Use the following proven steps to create the ultimate arts and entertainment event marketing plan for:
Concerts
Festivals
Museums and exhibitions
Art galleries and gallery nights
Theater performances
Comedy shows
Dances
Operas, ballets, and orchestras
Plays and musicals
Author appearances and book readings
Street fairs
Poetry fests
Open mic nights
And more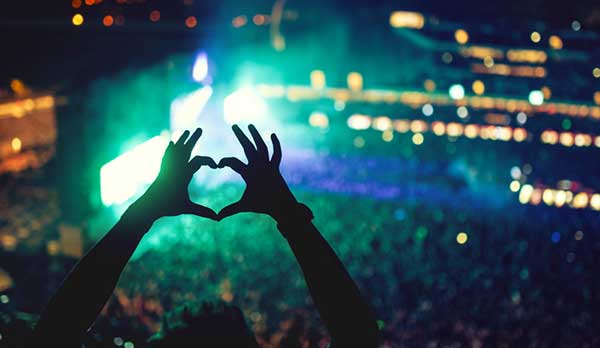 STEP 1: Set event marketing goals
No matter what type of arts and entertainment event you're marketing, you should begin by setting goals. Your goals should center around:
Attendance
Revenues and profits
Sponsorships
Vendors
Your event might have unique considerations that will also factor in. Set realistic, attainable goals that also challenge you to put on a premier event. For example, you might set a goal for the number of people who attend; then another goal for the number of sponsors you have and total sponsorship dollars.
If you've put the same event on in the past, your goals might not represent whole numbers but a percentage increase over previous years; for example, to increase attendance by 20 percent.
Recognize that event marketing isn't just for attendees; it also extends to how you're going to attract sponsors and paid vendors.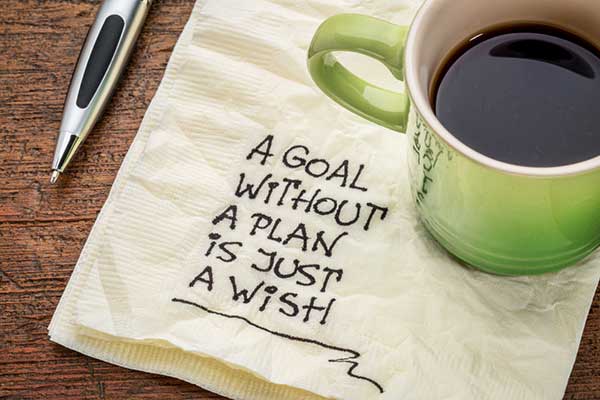 STEP 2: Set your marketing budget
Start by identifying how much it will cost to put your event on, then determine how much you'll need to earn to break even and then profit from the event. These are the dollars your marketing investment must yield to put on a successful event.
Next, determine how much you'll need to invest in marketing to attain those figures.
It's not enough to simply look at your total event budget and carve out, say, 20 percent for marketing, as this could cause you to fall short of your goals. Instead, you need to determine how much you need to spend to reach those goals (and cover your marketing investment). If the budget isn't there to do it, you need to increase sponsorships or cut event attractions.
Let's say, for example, it will cost you $15,000 to put on a one-day festival featuring a 5K run, live bands, kids games and activities, a couple of tournaments, and concessions.
You then set a goal to profit $5,000 from the event, which means you need to take in $20,000 to break even (before marketing expenses).
Next, you need to break down how much you need to earn from each revenue source to meet that $20,000 goal. For example:
$10,000 in sponsorships
$5,000 in paid vendors
$10,000 in tickets and concessions sales
Now, you can answer questions such as:
How much will you need to invest to attract $10,000 in sponsorships?
How much will you need to invest to attract $5,000 in paid vendors?
How much will you need to invest to attract $5,000 in tickets and concessions sales?
Perhaps the total marketing investment required to achieve those funds is $5,000, which means you'll need to bring in a grand total of $25,000 to meet your goal of profiting $5,000 from your event. Thus, your marketing budget is $5,000.
Now, go back and see where you need to increase your revenues to add the marketing budget to your total; for example, you might seek an additional $5,000 in sponsorships to cover your marketing investment:
$15,000 in sponsorships + $5,000 in paid vendors + $10,000 in tickets and concessions sales = $25,000
Minus marketing ($5,000) + event cost ($15,000) = $20,000
Equals $5,000 profit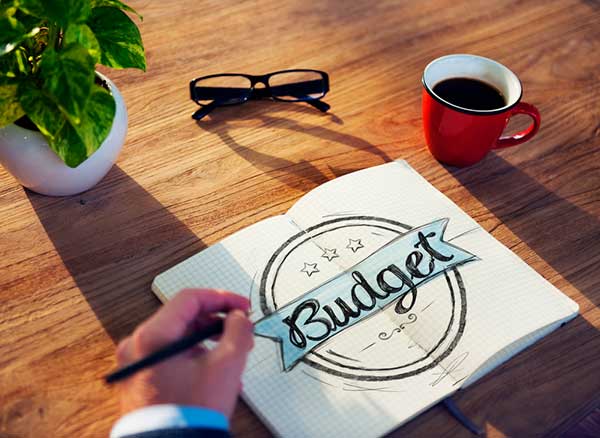 STEP 3: Choose your marketing materials
You'll complete some of this as you determine how much you need to spend to reach your targets, but the bottom line is: where can you best invest your marketing budget to help you most efficiently reach your revenue goals?
Remember, your event marketing strategy is three-tiered:
Each tier requires its own dedicated marketing message, marketing materials, and distribution strategy to be effective.
Attendees
This is where you'll devote the bulk of your marketing, as you need people to show up for your event to be successful.
Good print marketing tools for attracting event attendees include:
Posters
Brochures
Magnets
Invitation cards
Table tents
In addition to print marketing, you should seek to get the word out via:
Social media
Online event calendars
PR – newspapers, magazines, radio, television, bloggers, and influencers (consider sending media kits: pocket folders with event posters, stickers, brochures, and other informational materials; as well as free tickets and audience giveaways for selected outlets)
Billboards
Paid advertising in print, radio, TV, and online 
Consider where your audience lives and how best to reach them. For example, banners make a lot of sense for local community festivals; while direct-mail invitations make more sense for destination events.
Next, consider how many potential attendees each marketing channel will reach, and determine how many of those will ultimately attend. This will inform your investment in each marketing channel. Work to make it fit your marketing budget; or, if necessary, increase your marketing budget and determine how it will be funded.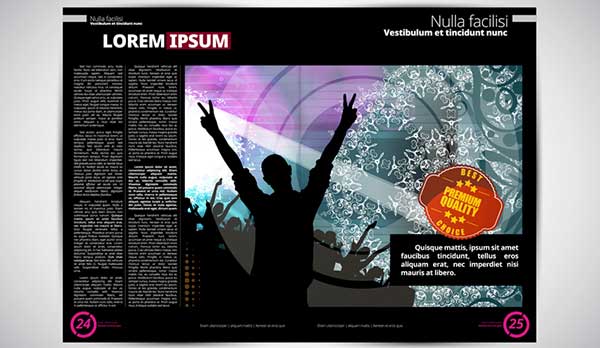 Sponsors
You can seek sponsors via direct-mail, online asks, and other channels; however, the best way to get big-dollar sponsors for your arts and entertainment event is face-to-face. Develop a sponsorship package to go through with potential sponsors and as leave-behinds they can review after your meeting (schedule a follow-up appointment to close the deal, if necessary).
A good sponsor package includes:
Your business card
Sales sheets with sponsorship tiers and benefits
A brochure or booklet with event information
A sponsorship contract and receipt form
Optionally, special VIP ID badges, tickets, and other incentives (these might also be delivered once the deal is signed)
Pocket folders (place everything in well-branded pocket folders to give your presentation a professional, polished appeal)
Work to meet targeted sponsors until you've secured enough sponsorship commitment to meet or exceed your goals.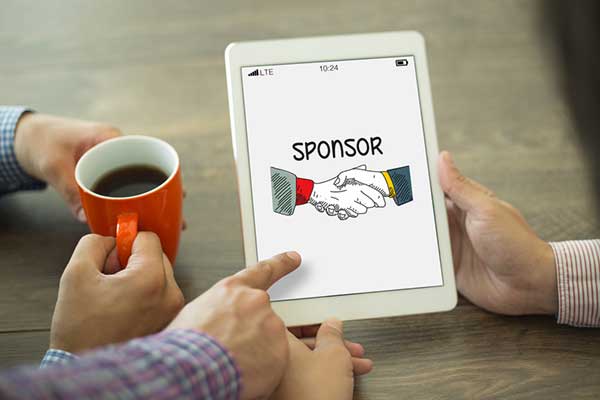 Vendors
Attracting vendors serves two purposes for your event: you collect money from vendors, and your event offers more attractions – which in turn brings more attendees.
Your vendor marketing should focus on vendor benefits; for example, how many guests will be attending your event, demographic information that's attractive to niche vendors, and how you'll be marketing the event to get the word out. Past media coverage is also good to mention.
Good marketing channels for attracting vendors include:
Direct-mail postcards or sales kits (letterhead, brochures, flyers, business cards, etc.)
Posters and flyers placed at strategic locations and events
Social media
Relevant blogs and websites
Targeted print advertising (newspapers, specialty publications, magazines)
Radio and television, when the audience aligns with the event
Online vendor show directories
Again, do your best to determine how many potential vendors you need to reach to meet your goals, then develop marketing materials to achieve them. Keep in mind you don't need to hire a professional designer if you take advantage of free arts and entertainment design templates for business cards and postcard design templates, both of which can be completely customized to your event with PsPrint's free online design tool.
Once you've planned out your marketing campaign, you can execute it with confidence in that you've done your research and you're primed for success.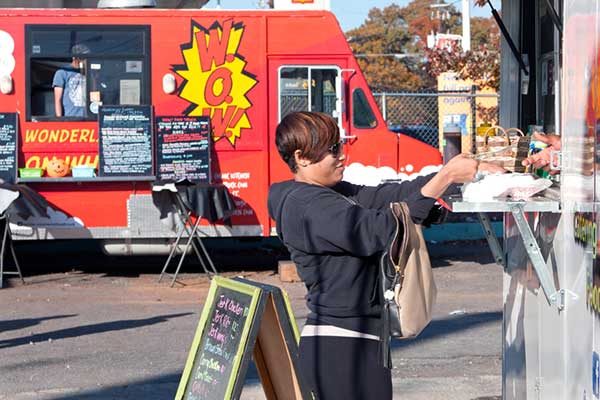 STEP 4: Monitor and analyze
Continually monitor response for your marketing initiatives to ensure you're on-track to meet your goals. If you're losing ground, make adjustments as needed or reinforce the channels that are yielding the best results.
When the campaign ends and the event is over, take time to fully analyze your marketing campaign. Identify the strategies that yielded the greatest ROI, those that failed, and determine why: was it the message? The audience? The medium?
Then, use your analysis to inform the next arts and entertainment event marketing strategy. Over time, you'll learn what works best so you can consistently build marketing campaigns that outperform the previous versions, ensure the long-term success of any arts and entertainment event.
Ready to put your arts and entertainment event marketing plan into action? Maximize your return on investment with premium, discount printing services.