Ready to announce the grand opening of your restaurant? Seeking to boost business at your existing establishment? Use the following proven steps to create the ultimate restaurant marketing campaign for:
Diners
Bistros
Bars and grills
Nightclubs
Pubs and taverns
Steakhouses
Sandwich bars
Cafés
Bakeries
Coffee shops
Snack shops
Buffets
And more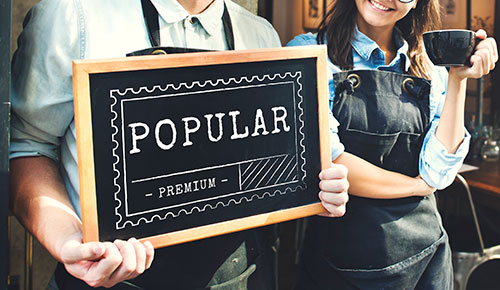 STEP 1: Set restaurant marketing goals
Setting goals for your marketing campaign will help you make decisions that influence positive outcomes. Start by answering the following questions:
What, exactly, are you promoting? A grand opening, a special dinner deal, a new menu item, an event?
What is the desired outcome of the marketing campaign? Set specific numbers; for example, a 10 percent increase in patrons, 1,500 orders of your dinner special, a five percent increase in revenues, or a 20 percent return on investment
How will you measure response? Will you use coupons or coupon codes, analyze revenues and other figures at the end of the campaign, or some other tracking mechanism?
STEP 2: Set your marketing budget
You need to invest to realize a return, but no one has an unlimited marketing budget. In addition, the potential for returns might be limited by locale, capacity, and other factors. That's why it's important to set a realistic marketing budget that can yield positive return on investment.
For example, let's say your restaurant takes in gross receipts of $100,000 per month. One goal of your marketing campaign is to increase revenues by 5 percent in an upcoming month. That's a $5,000 increase in sales.
To achieve that, you could mail 20,000 postcards to a targeted mailing list, at a cost of around $8,000. If you yield a 2.9 percent response rate and average $25 profit per ticket, you'll get 580 customers for a grand total of $14,500 in increased sales.
Subtract $8,000 from $14,500, and you're left with $6,500. You'll not only hit your revenue goal, you'll exceed that goal in realized profits.
Your marketing budget shouldn't be arbitrary; rather, it should be calculated and realistic. Project numbers based on real-world costs and modest response rates to better understand what you'll need to invest to achieve your restaurant marketing campaign goals.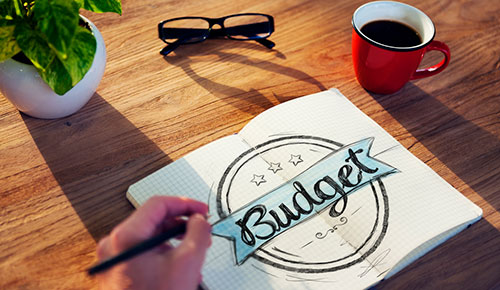 STEP 3: Choose your restaurant marketing tools
After completing step 2, you might already know what marketing tools you plan to use to promote your restaurant. Still, it's worth offering a rundown of proven restaurant marketing solutions at your disposal. They include:
Once you've selected your marketing tools, make sure they'll help you realize your campaign goals and do so within your budget.
One great way to save money is by designing your own restaurant marketing tools with PsPrint's free templates and online design tool.
For example, you could upload your own logo to a restaurant business card template: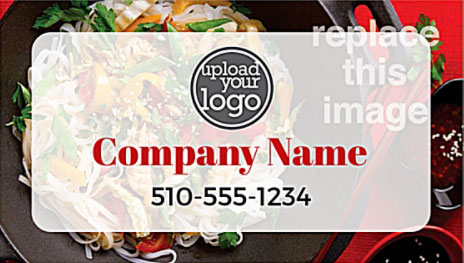 Or, add your own photos to a free restaurant sticker template: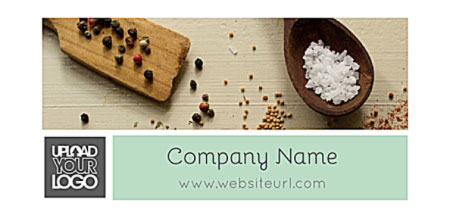 And even customize the text and images on a free restaurant postcard template: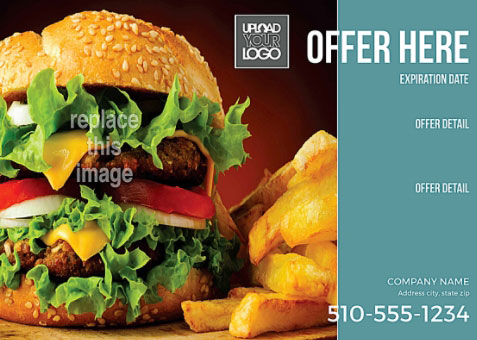 The online design tool makes it quick and easy to create your own custom restaurant marketing tools. When you're done designing, all you need to do is send your artwork to print and prepare to launch your marketing campaign.
STEP 4: Monitor and analyze
Finally, you need to monitor and analyze your restaurant marketing initiatives to ensure you're on-track to meet your goals. If you're not, make necessary adjustments or dedicate the rest of your budget to the channels that are yielding positive results.
When your restaurant marketing campaign ends, take time to analyze. Did you meet your goals? Why or why not? Which strategies yielded the greatest return on investment, and which failed?
Use your analysis to inform your next restaurant marketing campaign. Over time, you'll learn what works so you can develop predictably successful campaigns that generate profits, increase customers, and ensure long-term success for your restaurant.
Ready to put your restaurant marketing plan into action? Maximize your return on investment with premium, discount restaurant printing services.