Printing posters, brochures, and direct-mail postcards are all highly effective marketing strategies, but they're also pretty vanilla. Some companies go the extra mile and launch crazy marketing stunts that generate tons of news coverage and have a major influence on potential customers. Such tactics carry great risks – a failure can be devastating to a company – but the rewards for successful marketing stunts are enormous. For your inspiration, here are five crazy marketing strategies that actually worked.
Chelsea Davison printed 300 business cards with truth or dare prompts on them, then distributed them in public areas around New York City and filmed the results: people randomly quacking like ducks or breaking into dance. The video went viral, and her copywriting and comedy business skyrocketed.
Ivar's Fish Bar near Puget Sound claimed to have found underwater signs from the original owner, submerged in 1954. The "old" signs supposedly advertised to divers in the 1950s. The marketing stunt was a hoax, but it still boosted business for the Seattle-based seafood restaurant.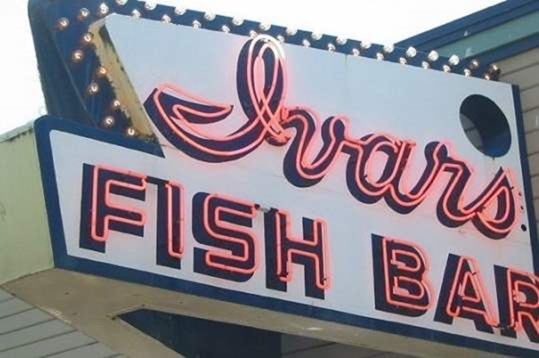 In the early 20th century, two French newspapers competed heavily for market share: the Bicycle and the Car. The Car was founded by former members of the Bicycle, and struggled to compete with its more established counterpart – which had organized large bicycle races to promote its newspaper. In 1903, the Car fought back by introducing it's own bicycle race – the longest bicycle race the world had ever seen. It became known as the Tour de France, still the most well-known bicycle race in the world today. The race was a success, but what about the newspaper? The Car quickly gained marketshare and eventually engulfed the Bicycle, and the Car remains the most popular sports newspaper in France today – albeit with a rename, the Team.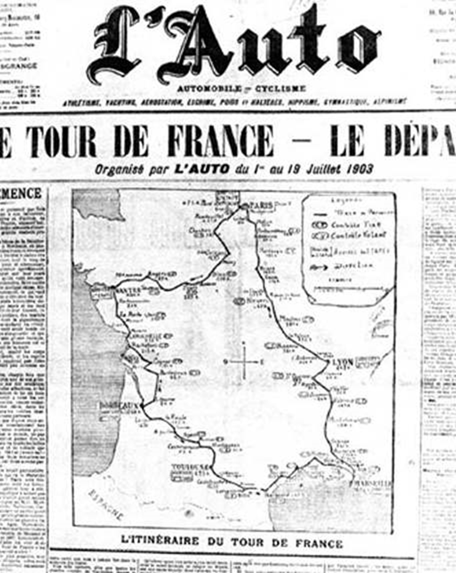 The Lung Cancer Alliance wanted to educate people on the fact that lung cancer does not discriminate. Many believe that anyone who gets lung cancer brings it upon themselves, but the LCA knew lung cancer can attack anyone. So they created a series of posters that sought to dispel other mythical stereotypes by claiming each deserved to die: cat lovers, hipsters and crazy old aunts, to name a few. The LCA wanted to demonstrate the absurdity of the idea that anyone deserves to die and to spark a conversation about the indiscriminate behavior of lung cancer. The campaign was a success, as a conversation was indeed sparked and the LCA received more hits to their website in three days than they had the previous six months.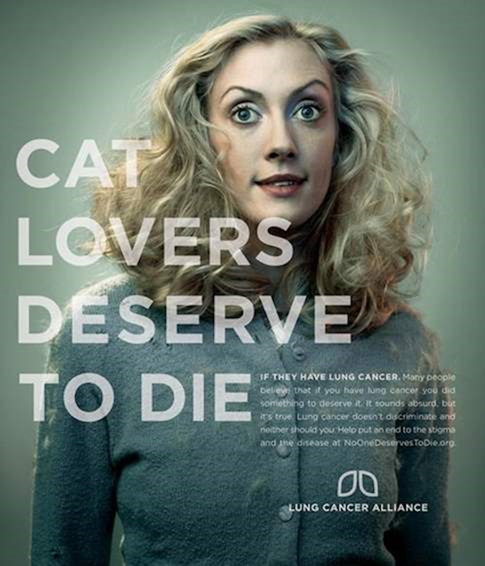 To promote the 2013 remake of "Carrie," a YouTube video was staged in which a woman goes berserk after a man accidentally spills coffee on her computer in a coffee shop. Her powers of telekinesis surface, and she throws the man into the wall, moves tables and chairs, and flings books from shelves. Customers scream in panic as they watch. The video went viral, and "Carrie" went on to make more than $38 million worldwide.