If you want small business marketing tips and tricks real-world marketing case studies can prove invaluable. Case studies not only lend powerful insight into how you can more successfully market your business, they also help you avoid costly, time-wasting mistakes. Regularly reading case studies is a great strategy for maximizing marketing success. To that end, the following lists five great places to read free marketing case studies.
Case Centre maintains a list of several free marketing case study resources you can tap. The list includes case studies generated by institutions such as Harvard, Stanford, and MIT; plus Collarts and Copenhagen Business School, among others.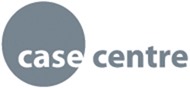 If you're a business-to-business company, you'll find a wealth of useful information in the dozens of case studies available from B2B Marketing. Some case studies cover specific campaigns; others have have more to do with business positioning yet include marketing components.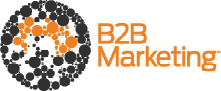 Created and maintained by The Aspen Institute Center for Business Education, Case Place has a plethora of case studies you can use to grow your business. You can filter case studies by discipline to hone in on more than 450 marketing case studies.

It might not be the first publication that comes to mind when you're searching for case studies, but The New York Time is an excellent resource for valuable marketing case studies that offer in-depth analysis in the form of accompanying blog posts.

Though the site has paid features, Marketing Sherpa's free reports section offers plenty of marketing case studies you can steal from to kick-start business growth.

  Get everything you need to successfully market your small business with these online printing services, and be sure to check out our industry-specific small business marketing guides.