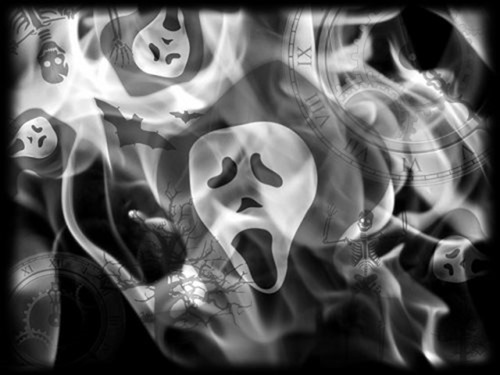 Haunted houses and other spooky attractions are big money, representing a $300 million industry in which big players can earn up to $3 million annually and smaller attractions can bring in more than $50,000 (CNBC). The haunted house industry continues to grow at a rapid pace, which means stiff competition for sending bigger and better chills down spook-seekers' spines. If you operate a haunted house, you need a powerful marketing campaign to drive customers to your attraction. The following lists five killer ways to market your haunted house.
1. Public appearances
Make a big splash with promotional appearances at other events leading up to the Halloween season. Buy a used hearse and outfit it in decorations that match your haunted house theme, then drive it through summertime parades and park it in prominent locations. Add bumper stickers and car door magnets that promote your haunted house and your website, where customers can find more information and purchase tickets. Attend summer and fall festivals in character, and hand out flyers and stickers promoting your haunted attraction to everyone you can. Employ a street team to scare up some business by visiting local bars, hanging around outside movie theaters, or passing out flyers in shopping malls. You can also print business cards with special discount coupons – a percentage off your haunt, for example, or a group rate.
2. Banner displays
Scope out busy intersections and get permission to place banner displays on corner lots. Dress mannequins in themed costumes and orchestrate a haunted scene. In front, place a large banner advertising your haunted attraction, dates and website. You can make your scene extra-creepy – and attention-getting – by adding lights that make it glow supernatural colors at night. If you don't have access to electrical outlets, purchase battery-powered lights. Make sure your banner is illuminated so passers-by know how to find more information and buy tickets.
3. Send spooky invitations
Define who your target customer is, then create a mailing list comprised of people who meet your best-customer demographics. Design a spooky invitation to send to your mailing list. Direct-mail might represent a sizable investment, but it's not wasteful – by sending your invitations to a well-targeted audience, you stand an excellent chance of yielding an excellent return on your investment. Your invitations should be attention-getting and feature your most notable attractions. Tell customers how to get more information, and add a discount coupon you can use to track your return on investment. Even better, ask customers to share your Facebook page to get an extra discount. In this manner, you not only reach likely customers, you also get the promotional power of social shares.
4. Posters, posters everywhere!
Print large posters to place everywhere you can – because haunted house images are startling, they're practically guaranteed to command attention. Your posters should be on bulletin boards, windows and doors at:
Grocery stores
Restaurants
Bars
Public parks
Shopping malls
Gas stations
Banks
Colleges and high schools
And anywhere else you can distribute them
5. Facebook, of course
The same images that command attention for your posters can be posted on Facebook and boosted with targeted ads aimed at your customer base. Use Ads Manager or Power Editor, rather than the boost feature, to define your target audience and get the most out of your Facebook ad campaigns. Consider holding a Facebook contest, giving away free tickets each week, and/or offering a behind-the-scenes look at your haunted house to engage Facebook fans and scare up more sales this season. Whether you're a seasoned veteran of the haunted attraction industry or embarking on your first haunted endeavor, you can employ these haunted house marketing tips to take profits to terrifying new heights.