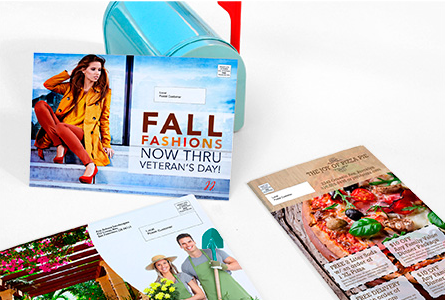 Setting annual marketing goals is a great way to keep growing your business year after year. Marketing goals give you specific, focused items to accomplish, so you can focus your efforts on achieving those goals. They also set performance benchmarks you can use to measure how effective your marketing strategy is. If you're not sure how to set goals for your business – or, if your past goal-setting initiatives haven't panned out – this year try setting the following five must-have marketing goals for 2015. Each is designed to help you expand your reach with your target audience so you can grow your business this year.
1.  Try a new marketing channel
Review your 2014 marketing strategy and identify channels you haven't tried; then, pick one that seems a good fit for reaching your target audience and build a marketing plan around it. Trying new marketing channels is a great way to help new customers discover you, whether it's direct-mail marketing, television marketing, Facebook marketing or another channel.
2.  Send a wild new A/B test campaign
If you always rely on the same marketing materials, try A/B split testing against your control with a wild new look and offer. While it's true that subtle changes can have huge impact on return on investment, so can complete deviations from the norm. You might found out straying from routine is a good way to spike sales.
3.  Measure performance across all channels
Some marketing channels make it easy to measure response – direct-mail postcards with coupon codes, for example. Others, such as social media, can be more difficult to measure. New tools are on the horizon to help measure the impact of social media and other marketing campaigns, so you can compare return on investment with accuracy and invest your marketing budget accordingly.
4.  Start a VIP program
Nearly every business has a pool of "best customers" who loyally return to make purchases. Set up a special VIP club to reward those customers and also provide incentives for increased spend. Print special VIP cards to distribute to customers and let them use their cards to redeem special offers or gain access to VIP rewards. Let your VIP customers refer others to earn even more rewards and simultaneously increase your sales.
5.  Increase marketing investment
This isn't about spending money to make money (even though you do have to invest in marketing to operate a successful business); this is about growing your business through intelligent marketing so you can increase your marketing investment. If you want to grow your business, you have to market, make sales, then invest more in marketing so you can make more sales. The more you grow, the more you can invest, which fuels further growth. Incorporate the previous four goals into your marketing strategy to achieve this goal. What other marketing goals should businesses set for 2015? Let us know in the comments!