Successful holiday marketing means you have to reach customers in ways your competitors are missing. You also have to strategically distribute attention-getting marketing materials that get your company noticed, create desire and ultimately motivate customers to buy from you. One of the best ways to make sure you get noticed is to print holiday marketing materials that haven't been considered by your competition, yet lend you all the consideration in the world from your customers. To that end, the following lists five new ways to market this holiday season.
Adhesive banners are perfect marketing tools for getting noticed this holiday season. Crafted from either gloss or matte vinyl stock, adhesive banners can be prominently displayed on your own walls or strategically distributed in areas your target customer base is known to frequent. Print full-color adhesive banners to promote your holiday sales, then effortlessly take them down after the holiday season.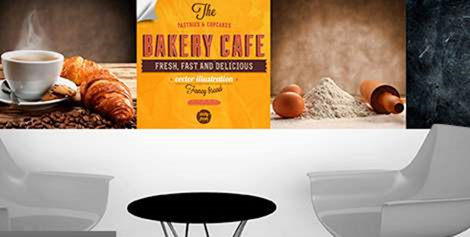 You can print customer beverage coasters featuring your brand, website URL, address, special sales events, and even QR codes that lead to your website, social media page or custom apps.  Work out a deal with restaurants and pubs that cater to your customer base, and you can earn excellent exposure for your brand with coaster printing.

3.  Window clings
If you operate a retail storefront, window clings can be some of your most powerful marketing tools – especially if you're located in a busy shopping district loaded with lots of competitors. Print colorful, attention-getting window clings that feature your products, specific discounts and buy-one-get-one offers, and the benefits of buying from you to get noticed street-side and drive customers through your door.
Flyer printing has long been a staple of holiday marketing, but for small businesses it can become expensive to compete with big box stores because flyers have traditionally only carried good price points in high volume. All that has changed with modern traditional printing practices, which allow to print as little as 25 flyers at a time and still receive discounted prices.

Like flyers, postcards are proven to be powerful marketing tools for the holidays. If you operate a business that focuses exclusively on the local market, you can leverage discount postcard printing and better postage terms by sending EDDM postcards – Every Door Direct Mail – to maximize your return on investment. You can have your postcards sent to every single address in a given zip code, whether business, residential, or both, to blanket your target audience this holiday season. If you want to get a leg up on the competition this holiday season, it's time to try something new. The marketing tools and strategies covered here will help you reach your customers, on their terms, and inspire them to buy from you. What other ways do you like to market during the holidays? Let us know in the comments!