Looking for ways to boost business at your tourist attraction this summer? You probably know you need to market your attraction to get customers, but you might not have tried some of the most powerful and proven ways to increase your daily head count. The following lists five powerful and proven ways to market your tourist attraction, along with helpful tips for maximizing your return on investment.
1. Brochures
A longtime staple of tourism marketing, brochures are perfect for sharing large photos and plenty of information designed to motivate guests to visit your attraction. They're great for museums, theme parks, waterparks, entertainment experiences, dining venues, and even hotel accommodations.
ROI Tip: Print unique brochures in extra-large sizes, die-cut shapes, or with foil stamps to help your attraction stand out. In tourism-heavy areas, many people request brochures from dozens of competitors. Differentiate yours right away!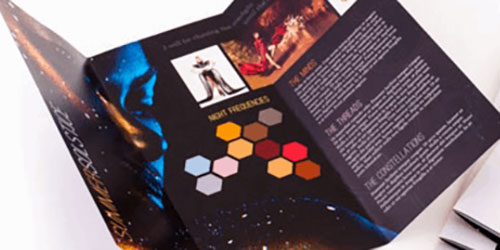 2. Booklets
Big brothers to brochures, booklets are perfect for tourist attractions that feature entire experiences. Adventure tours, theme parks, multi-location attractions, and large attractions surrounded by affiliated resorts, hotels, and restaurants are perfect candidates for booklet marketing. Create a travel guide!
ROI Tip: Create a sign-up form on your website for people to request additional information. In this manner you can send your booklets only to a highly-targeted audience – people who are already interested in visiting you – and maximize your ROI.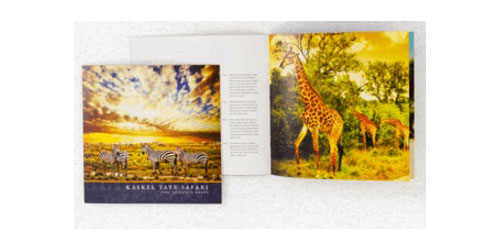 3. Postcards
Postcards are excellent for introducing your tourist attraction to a well-targeted audience. Postcards are cheap to print and relatively inexpensive to distribute. Make yours stand out with a compelling design and unique size or shape.
ROI Tip: Many local tourist associations and visitors bureaus offer mailing lists comprised of people who have inquired about visiting the area. Find out if your local association does this, then become a member to send postcards to a super-targeted list. Add in a trackable coupon code as a customer-friendly incentive that will allow you to measure your ROI.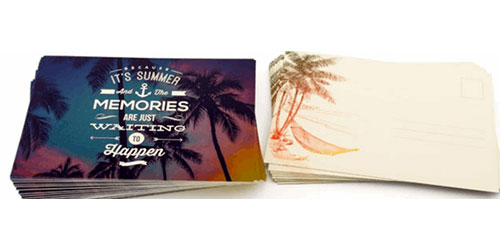 4. Rack cards
Every welcome center and rest stop, and many restaurants and hotels, carry rack cards to offer visitors information about local attractions. If you're serious about boosting business this summer, you need to print rack cards and distribute them to targeted locations.
ROI Tip: Make your rack cards stand out by printing them extra-tall (if allowed) and incorporate a compelling design. If possible, create your own custom racks to command even more attention. Like postcards, you can track ROI with an incentive coupon.

5. Banners
Looking for impulse visitors? Banners are your best bet! Print large banners to attract passer-by to your tourist attraction. Keep your text simple, yet compelling, and add memorable images to create desire and guide guests to your door.
ROI Tip: Place banners near busy intersections and alongside roadways leading to other popular tourist attractions to get tourists to visit you on impulse.

Ready to boost profits at your tourist attraction this summer? Maximize your return on investment with discount printing from PsPrint.
Featured image via Pixabay