Fall is a busy season for many types of businesses, and it can be an even busier season for your company when you follow these five profit-boosting fall marketing tips.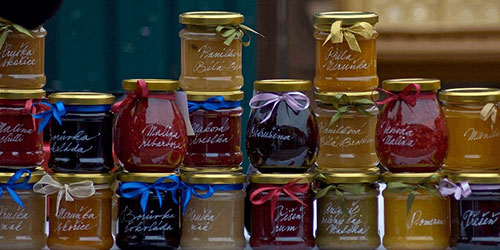 1. Set fall marketing goals
To some, goal-setting is second-nature; however, a woeful number of small businesses fail to set fall marketing goals, which in turn sets them up for failure. Conversely, goal-setting lets you define exactly what you want to do so you can make campaign decisions that help you achieve your goals; plus, it sets benchmarks so you can determine the success of any given campaign.
Consider setting SMART goals for your fall marketing campaigns. If you're not familiar with SMART goals, you can learn more about setting them here. SMART stands for:
Specific

Measurable

Achievable

Realistic

Time-bound
A good example SMART fall marketing goal might be: "To get 100 new qualified sales leads by December 1st."
2. Target your customers
Resist the urge to blanket everyone with your fall marketing pitches; all you'll do is waste time and money. Instead, take the time to create customer profiles and develop (or rent) well-targeted mailing lists. Consider other targeting strategies: events, point-of-sale, and social media, for example.
When you craft highly targeted fall marketing campaigns, you'll reach more likely customers for a lower investment, thereby maximizing your return on investment and overall profits.
3. Test your fall marketing campaigns
Testing is another step many small businesses overlook, most likely because it takes a little more time and money upfront to do. However, the increased return on investment afforded by better-performing marketing tools far outweighs the initial investment and makes your campaigns more profitable.
Consider running A/B tests on your direct-mail postcards. Bring in focus groups to help you choose the best design for your posters or the most compelling cover for your catalogs. Test your marketing materials against smaller audience segments to determine which performs best, then send that version to your entire list.
4. Be a resource
Think of ways you can be a helpful resource for your customers. Many companies do this with blogs, but you can make a more compelling and personalized pitch with how-to booklets. Fall how-to topics might include:
How to cook the perfect Thanksgiving turkey

How to host a Halloween party

How to winterize your vehicle

How to maximize investments and minimize taxes before the end of the year

How to plan the perfect fall marketing campaign
Create value-added content your customers want and need, then pepper it with mentions and photos of your products and services. When you become a resource for your customers, you'll earn authority, credibility and loyalty.
5. Follow through
Think about what happens after customers respond to your fall marketing campaigns. What is their experience? Do you have good follow-through, or do you drop the ball and leave them disappointed?
This goes beyond honoring your discounts and deals; it's about the entire customer experience. Are your employees trained to help your customers make good purchasing decisions? Are they friendly and accommodating? Is your website easy to use and order from? Are you easy to visit or get ahold of? If a customer has an issue, what is your resolution process – and is it customer-friendly?
Remember that a single marketing piece might earn a single customer, but a wonderful customer experience will earn word-of-mouth marketing that leads to many more.
Ready to plan your fall marketing campaigns? Maximize your profits with discounted printing!