I despise pumpkin carving. Not because I don't like jack o' lanterns (I love them) or Halloween (it's my favorite holiday). I think it's because, every year, I sit and pluck out the pulp and seeds and go to work crafting a masterpiece ... only to be disappointed by a pumpkin that looks like it was grown in the pumpkin patch of Dr. Moreau. The problem, I think, is that I carve pumpkins the way my father did – with a big ol' stainless steel knife, capable of carving only straight lines and ridiculous angled proportions. What I need is one of those pumpkin saws, then I can make jack o' lanterns as awesome as these. Or maybe not, but I can try. In any event, I'm not the only one fascinated with cool pumpkins; I think most Americans appreciate them, and advertisers must think so, too, because they use them in a lot of Halloween-time ads. Take the following five, for example.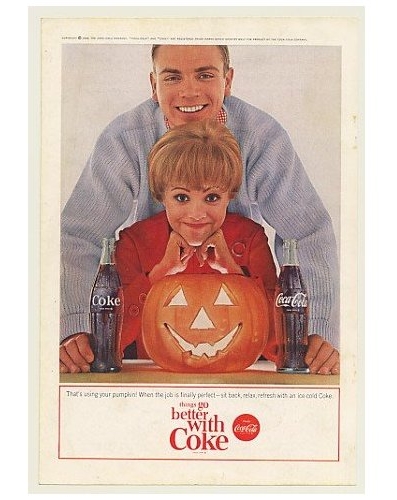 Let's start by going old school with this 1964 Coca-Cola print advertisement.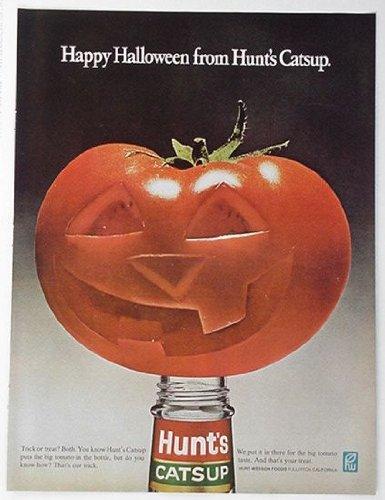 In 1967, Hunt's got creative by making a jack o'lantern out of a tomato.
Corona took Hunt's idea and added a twist of lime.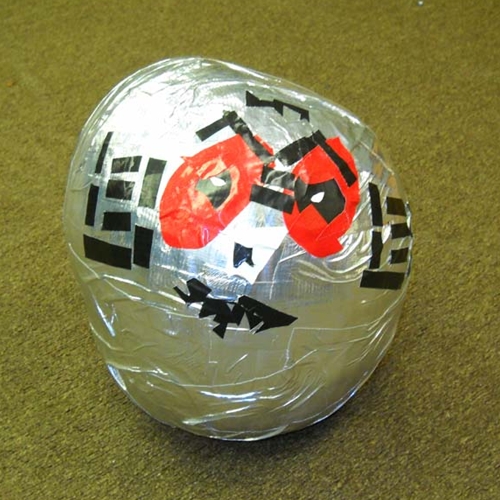 Carving isn't the only way to market with jack o'lanterns. Duck Tape ran a promotion to make jack o'lanterns using – what else? - Duck Tape duct tape.
While this isn't an official Apple pumpkin, it's worth noting that many companies have gotten festive by branding their companies on jack o'lanterns during the Halloween season.