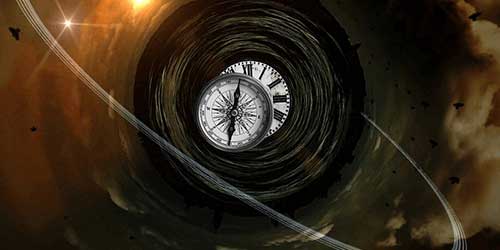 If you're looking for a fun spring or fall marketing promotion, look no further than Daylight Saving Time for inspiration. The following lists seven Daylight Saving Time marketing ideas you can use to boost business when the time changes.
1. Promote a ritual
Many people change their smoke alarm batteries when Daylight Saving Time takes effect. Guess who came up with that idea? A battery marketer. Similarly, you can develop a DST ritual your customers should follow. A mechanic, for example, could promote DST tune-ups; while a carpet cleaning service could promote DST as the perfect time for a whole-house carpet clean.
2. Make up for the lost hour
In March, the clock "springs forward," which means we "lose" an hour. Make up for the loss in time by offering your customers a special incentive. Promote your DST sale with postcards, flyers, and banners to reach your target audience and your entire local market.
3. Give customers something to do with their extra hour
Conversely, the clock "falls back" in November, which creates an "extra" hour. Ask your customers what they'll do with their extra hour, and give them a reason to buy from you. They could spend that hour shopping your special discount sale, for example, or they could spend it enjoying one of the products or services you sell.
4. Send a postcard reminder
Send direct-mail postcard reminders to your audience (the post office can deliver all your postcards on the Saturday before DST takes effect). This is a great way to be helpful, and also include a special discount coupon or coupon code for your products and services. Another idea is to add a DST checklist to your postcard, especially if you can incorporate a ritual that requires a purchase from you.
5. Tell customers what else they can save
Daylight isn't the only thing that can be saved during DST. What can you help your customers save? Money, time, hassle, vehicles (via maintenance), lives (via healthy lifestyles), etc. Think about your product and service benefits to identify what it is that you can help your customers save, then develop a DST promotion around that concept.
6. Customers shouldn't have to wait for good ideas
Did you know Benjamin Franklin came up with the idea for Daylight Saving Time back in 1784? Despite that, DST wasn't widely adopted until 1966, nearly 180 years later. You can play on that factoid and tell customers you don't think they should have to wait for good ideas, and make it clear the time is now to buy from you.
7. Play on the time travel theme
When we "lose" or "gain" hours due to DST, it's easy to find ways to play on the theme of time travel. One idea would be to send customers "back in time" with a special sale featuring discount prices from the past. Another idea would be to send customers "into the future" by offering one-day shipping for the same price as two-day shipping.
Start planning your Daylight Savings Time marketing campaign today!