Want to boost attendance at your upcoming event? Whether you're planning a wedding, birthday, anniversary, nonprofit fundraiser, or retail sales special, the following seven strategies are practically guaranteed to attract more guests, donors, and/or customers and increase attendance at your event.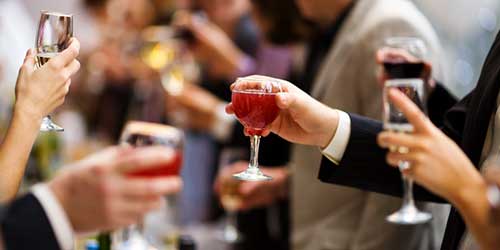 1. Targeted invitations
The first step toward increasing event attendance is to send targeted invitations. For weddings, birthdays, and other social celebrations, that's easy: send invitations to friends and family members. For fundraisers and business events, you need to develop a targeted mailing list comprised of people who are likely to attend. Understanding your best customer and donor demographics is a great way to build a targeted mailing list.
2. Save-the-date cards and magnets
Include save-the-date cards or save-the-date magnets with your invitations. Save-the-date cards are easy to place in prominent areas to help your invitees remember your important event. Save-the-date magnets also serve as perfect reminders since they're noticed every time your guests go to their refrigerators.
3. Posters and flyers
Festivals, fundraisers, concerts, business events, and community events can all benefit from poster and flyer marketing. Blanket your local area with posters and flyers to help get the word out about your event. Place flyers on countertops and community bulletin boards wherever you can, and print short run posters to place in prominent public areas where they can't be ignored.
4. Banners
Banners are powerful marketing tools for community and sales events. A single banner can reach hundreds or even thousands of potential guests every single day. Place banners near busy intersections, along roadways, and in targeted areas your audience will take notice.
5. Event guides
Print booklets or brochures to serve as event guides for your festival or community event. You can send them via direct-mail to your targeted mailing list, leave them on community racks in public places, and ask local sponsors and partners to help distribute them. Event guides can increase interest in your event and boost attendance.
6. Wall graphics
Seek indoor and outdoor opportunities to place large-scale wall graphics in prominent areas. Like banners, wall graphics have the potential to expose your community or business event to thousands of people daily. In this case, the bigger the better – the more your event stands out, the more guests you will attract!
7. Repetition
Don't hinge the success of your event on a single communication or marketing strategy. Combine your marketing efforts so potential guests see your event in multiple locations and formats, online and off. Consider sending a follow-up postcard or save-the-date card to your targeted mailing list to remind your guests a week or two before your special event. Remember: the more exposure your event has, the greater your attendance!
Promote your upcoming event and boost attendance for less with discount printing services today.