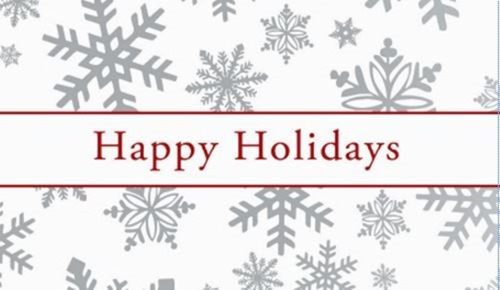 Are you looking for an extra last-minute push to boost holiday season profits? Too late to pull together a print marketing campaign or place optimized advertisements? No worries! You can still generate business with the following seven last-minute holiday marketing ideas.
1. Hold a last-minute email sale
Send an email to your list with last-minute sales. You might offer discounted overnight shipping and even free or discounted gift-wrapping to make your sales attractive to procrastinating shoppers. If you don't have time to implement a store-wide sale, offer one of your most popular items at a discount and send to your niche list so customers can get the perfect last-minute gift.
2. Charity matches
Pick a charity that resonates with your customer base, then offer to donate a certain percentage of each last-minute sale. This can be a great way to drum up sales from last-minute shoppers as well as impulse buyers who are willing to make a purchase simply to support the charity – and they get something in return, as well.
3. Free calendar offer
Giving away calendars during the holidays is a great way to get your brand in front of customers the entire year, especially if you print calendars featuring images your customers will relate to. If you've missed your calendar printing window, you can instead invite customers to submit their mailing addresses to receive your calendars right after the holidays. This idea cuts down on waste, as you're only sending calendars to those who request them; plus it bolsters your mailing list, as you can later send targeted direct-mail marketing campaigns to those who are already interested in what you sell.
4. Social media contest
Contests are a great way to gain exposure on social media, and you can launch a last-minute holiday campaign that rewards the winner with a freebie or major discount coupon good for last-minute holiday shopping. Photo contests (best Christmas decorations, perhaps, or most creative Christmas tree?), sweepstakes, and video contests all work well because they generate shares, which in turn increase exposure for your brand.
5. Free booklet offer
Booklets are powerful marketing tools, especially how-to booklets that deliver valuable information your audience wants to read. Similar to calendars, you can create a booklet request form on your website; after the holidays, you can print and send booklets only to those who have requested them – a well-targeted audience. Market your free booklet promotion via email, social media, and your website.
6. Unwanted gift drive
Everyone gets gifts they don't want for the holidays; you can offer a post-holiday discount to anyone who brings in certain unwanted gifts that can be donated to charity. Your partnership with a charity program will bring exposure, and you get to help those less fortunate get the items they need. Customers can unload items they don't want, then use your discount to purchase things they do want. Clothing, non-perishable foods, and toys are good examples of items that can be donated.
7. New year postcards
Finally, consider how you can help your customers in the new year. Then, send postcards with coupons or coupon codes good for January only. This is a perfect idea for resolution-based businesses: weight loss services, gyms, personal trainers, and more. It's never too early to begin planning next year's marketing campaigns! Need affordable, high-quality printing for your holiday marketing campaigns? Get it now!