Are you thinking about running a Memorial Day contest to market your business? Contests can be powerful strategies for increasing your reach; in fact, contests have been shown to increase audiences by 34 percent – and 33 percent of participants sign up to receive email updates. Those statistics apply to online contests, but they illustrate the point that contests can be great for business. Make a splash (and earn more sales) this Memorial Day with the following seven contest ideas (and how to market them).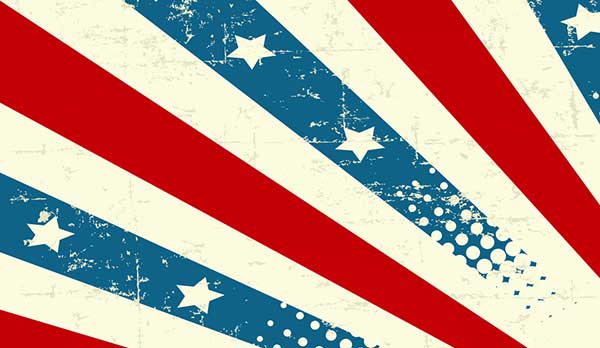 1. Photo contest
Photo contests are great for social engagement and easy to participate in. Moreover, people want to participate, since photo contests often revolve around their passions – and most people like getting spotlighted.
Consider what types of photos might be relevant to your business and Memorial Day. For example, you might hold a photo contest for the most patriotic photo: pet photo, outfit, makeup, vehicle, boat, etc.
You can market your photo contest in your print newsletter, via direct-mail postcards, and with strategically distributed flyers and banners, in addition to on your website and via social media.
2. Photo caption contest
A twist on the photo contest, in this scenario you're providing the photo while participants compete to submit the best caption. Social media is a good place to host this type of contest, especially if you're going to select the winner according to shares, likes, or some other voting mechanism. Use a funny or interesting photo that has relevance to Memorial Day for a natural tie-in to the holiday and your business.
You can market your photo caption contest the same way you would a traditional photo contest: via digital marketing such as social media pages and your website, and via print marketing such as flyers, table tents, and your newsletter.
3. Sweepstakes
Sweepstakes allow you to offer a prize to a randomly drawn entrant. Make sure your prize is a great incentive to enter, then set a deadline for entry and a drawing date. You can collect names, addresses, email addresses, social accounts and even survey participants; all of which will prove valuable for future marketing efforts. Collect sign-ups at the register, on your website and via social.
You can market a sweepstakes contest by printing contest entry business cards to hand out at your register (print uncoated business cards so entrants can write their details on them), via direct-mail postcards or business reply mail (letterhead and envelopes), and on your website or social media page.
4. Fitness challenge
If you're in the weight loss or fitness industry, a fitness challenge can prove to be the perfect Memorial Day marketing campaign. With spring in the air, now is a time to motivate customers to get more fit. Have them sign up individually or in teams, and compete for 6 to 12 weeks – whoever loses the most weight, improves their BMI the most, or meets some other fitness goal wins!
Market your fitness challenge online via your website and social, and make sure you have excellent reach by sending direct-mail postcards (EDDM postcards work great if you're a local gym or weight loss center), flyer and banner printing, table tents (if you can get a local restaurant to partner with you), and brochure printing.
5. Recipe contest
Recipe contests are great ways to promote groceries, health food stores, and even fitness businesses (if you're focused on delicious, low-calorie recipes). Ask entrants to submit fun recipes for Memorial Day cookouts.
Hand out business flyers or business cards at your counter that detail how to enter your recipe contest; then, share the recipes on social media and let voters pick the winner.
6. Essay contest
Memorial Day is a time to honor those who have made the ultimate sacrifice, and it's a good time for reflection and sharing powerful sentiments. Ask your audience to submit an essay that details what Memorial Day means for them, then award the winning essay writer with a prize.
You can market your essay contest online via social media and your website, offline via direct-mailers and flyers, and via media channels such as radio, TV, and newspapers.
7. Guessing game
This is an oldie-but-goodie: fill a jar with red, white, and blue marbles (or some other item featuring patriotic colors), then ask your customers to guess how many are in the jar. You can place the jar on your counter and also share the photo via social media. Take entries online and right on your counter (print entry cards for entrants to fill out their contact information for future marketing).
Ready to gain more exposure for your business with a Memorial Day contest? Market your contest for less with discount printing services!