Do sales slow during the summer? If so, you need to fine-tune your summer marketing plan to take advantage of seasonal opportunities. If you experience the opposite in summer – a thriving business when the weather warms – you have to learn how to best your competitors and attract the most customers in order to maximize your summer marketing return on investment. No matter how your business traditionally fares during the summer months, you can achieve even greater success with the following seven secrets to summer marketing.
1.  Analyze and adjust
Start by analyzing your historical summer marketing efforts and results. Identify whether your sales increase or decrease during the summer, then figure out why. This exercise can help you take advantage of previously undiscovered opportunities to promote your business in the summer. Make adjustments to your summer marketing plan as needed.
2.  Get outdoors
Summertime is outdoor time, so it's a good idea to take your marketing outdoors in order to reach customers in their natural environments. Posters, flyers, vinyl banners and stickers are all cost-effective marketing tools for outdoor summer marketing; plus, they can be distributed in the places your customers are known to frequent.
3.  Market at relevant events
Do your customers love rock concerts? Get a vinyl banner in a prominent location. Does the local minor league baseball team command a loyal following from your customer base? Sponsor a special night at the ballpark. Do your customers attend B2B trade shows during the summer? Better get a booth and print plenty of business cards, brochures, booklets and other takeaways. Earn status points with your customer base by being omnipresent at relevant events.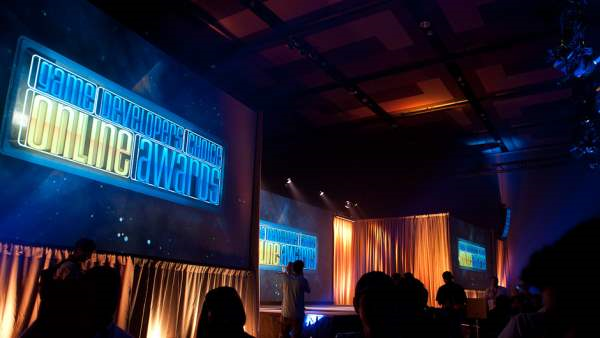 Photo credit Anthony Citrano via Flickr Creative Commons license
4.  Go big, be bold, have fun
Get ultra-creative with your marketing to attract the most attention for your brand and stick in customers' minds until it's time to buy. One of my favorite summer marketing campaigns was for San Francisco Zoo, which placed "giraffe neck" stickers on local utility poles to promote its exhibits.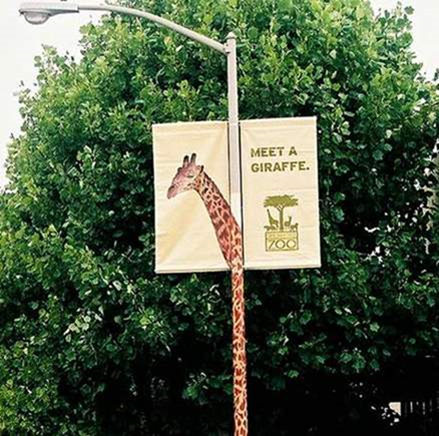 Photo credit San Francisco Zoo BBDO posted on Cool Marketing Thoughts
5.  Market on-the-go
Car stickers, window stickers, car door magnets and even bumper stickers help market your brand everywhere you go – which means you can put your company in front of potentially millions of commuting and vacationing customers if you spend a lot of time on the road.
6.  Host your own event
Another one of my favorite summer marketing strategies is for a local insurance agency that wants to target motorcycle riders. The company annually hosts a motorcycle cruise-in in its parking lot. The cruise-in lasts an afternoon and features a band, free burgers and hot dogs, free branded shirts, and a "best bike" award. It draws several hundred riders every year, and no one leaves without the insurance company's motorcycle insurance brochure.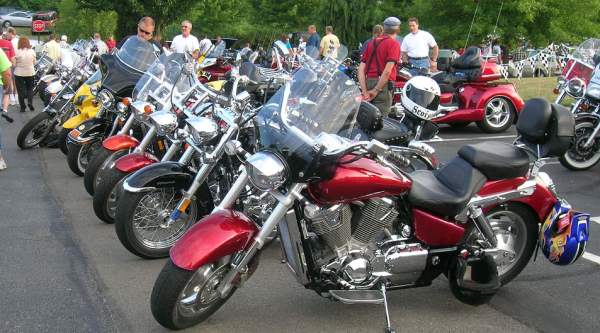 Photo credit  Brian Turner via Flickr Creative Commons license
7.  Partner with others
Finally, seek out companies who overlap your customers but do not directly compete with you to see if you can develop a package that presents customers with a discount yet benefits all business partners in terms of both profits and market reach. A day spa might partner with a restaurant and a movie theater, for example, to offer a romantic couples anniversary package.
Photo credit Amorette Dye via Flickr Creative Commons license
What summer marketing secrets can you share?