Looking for new ways to attract customers this Labor Day? Take advantage of unique marketing materials to spotlight your business with little or even no competition. The following seven unique Labor Day marketing tools will help you boost sales this September.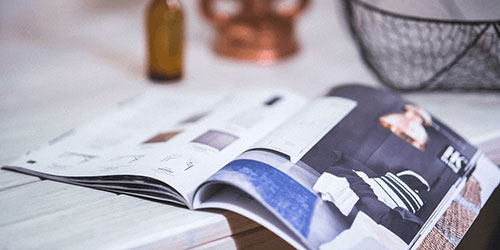 Print full-color wall graphics to place in strategic locations your customers can't miss. If you don't own a good spot for wall graphics, seek prominent buildings and ask their owners if you can rent wall space. Most are in business, and will be happy to make a few extra dollars – and you'll get to put your Labor Day promotions in front of hundreds or even thousands of potential customers in highly-visible locations.
If you cater to a student audience, bookmarks can be powerful branding tools that are perfect for the back-to-school Labor Day season. Print bookmarks featuring age-appropriate themes students will love, then give them away for free via schools and libraries. Add in your brand identifiers, plus a special discount promotion to encourage follow-up sales.
Want to market your business on the go, everywhere you go? Car door magnets are excellent ways to put your company in front of a local market. They're much cheaper and easier to apply than vehicle wraps; plus, you can recruit employees, friends, and family members to sport your car door magnets on their vehicles and multiply your marketing reach.
Print large, colorful window clings to place in your storefront windows and market your special Labor Day sales. Window clings can help motivate impulse purchases, particularly if you get a lot of outside foot traffic (such as in malls, outdoor strip malls, and downtown shopping districts).
If you operate a B2B business, you can use Labor Day to foster customer relationships by giving away bottles of wine your customers can enjoy on their well-deserved day off. Soak off the original labels and replace them with your own custom wine bottle labels to add a personalized, unique touch.
Postcards are powerful marketing tools any time of year, but you can boost your Labor Day direct-mailers with ultra postcards. They're thicker than traditional postcards and feature a solid band of edge color to command attention at the mailbox. If you print ultra postcards, you can practically guarantee they'll be noticed!
Consider printing a special "how-to" booklet to help your customers do something desirable: how to throw the perfect Labor Day cookout, for example. Then, pack your booklet with valuable tips and tricks, plus promotions for your own products and services. Create desire by showing them how you can make it easier to reach their goals or solve their problems.
Ready to launch your own unique Labor Day marketing campaign? Maximize your ROI with discount printing services!
Image via Pixabay